Description
The 5th Annual Scaled Machine Learning Conference
The creators of TensorFlow, Kubernetes, Apache Spark, Keras, Horovod, Allen AI, Apache Arrow, MLPerf, OpenAI, Matroid, and others will lead discussions about running and scaling machine learning algorithms on a variety of computing platforms, such as GPUs, CPUs, FPGAs, TPUs, & the nascent AI chip industry.
For more information, visit us at http://scaledml.org
Speakers include: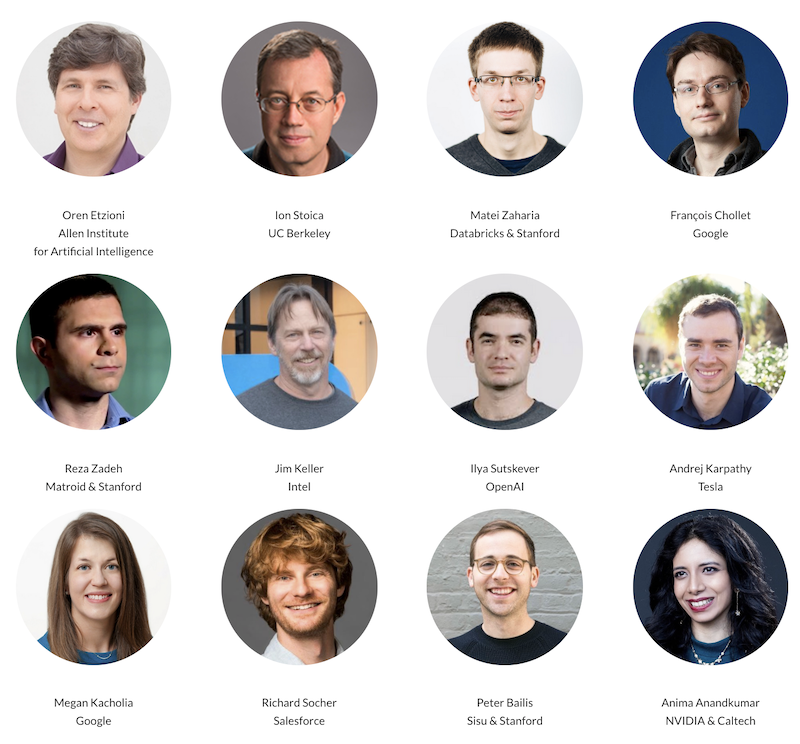 Schedule:
Wednesday, Feb 26th
8:15 Registration opens
9:00 - 12:00 Speakers

12:00 - 1:00 Lunch
1:00 - 5:00 Speakers
5:00 - 7:00 Poster session and networking
Thursday, Feb 27th
9:00 - 12:00 Speakers
12:00 - 1:00 Lunch
1:00 - 4:00 Speakers
Contact:
If you have any questions, please feel free to contact us at info@scaledml.com

Organizer of ScaledML Conference 2020
Matroid makes computer vision simple. We've built an easy-to-use and intuitive studio for creating and deploying detectors (computer vision models) to search visual media for people, objects, and events - no programming required. We allow creation and deployment of detectors to proceed with ease. 
Founded in 2016 by a Stanford professor, Matroid has raised $13.5 million from NEA and Intel and has a broad range of customers and partners in Compliance, Security, TV & Media, Healthcare and more.
We're leaders in machine learning and big data.  We've published research, a text book, have 10 computer vision patents pending, and annually hold a world-class conference.
If you're passionate about computer vision, come join us!  See more at matroid.com/careers.