Description
How To Scale Your Values To Scale Your Business
What if there's a better way to scale your business? What if there's a way to make a lot of money (for your clients), help a lot of people and also have a lot of fun? Sound too good to be true?
Join us on a special journey with David Meltzer, co-founder and CEO of Sports 1 Marketing (co-founded with hall-of-fame quarterback Warren Moon), who's going to show us how to transform our business with key principles that will have you searching for your notepads.
First 25 registrations will receive David's must-read eBook: Compassionate Capitalism: Journey To The Soul of Business.
Foundation Of Core Values
Innovation. Goals. Teamwork. Commitment. Integrity. Customers. Responsibility. Do these fundamental core values sound familiar? What core values does your organization build itself on and why?
The most sustainable way to grow your business comes from a foundation of core values. When CEOs and Owners learn to empower and inspire their team by shifting the paradigm of value and understand how to reinforce those values, this allows them to become compassionate capitalists, which ultimately helps scale their businesses.
"The true purpose of business is to uplift the experience of existing. It is not to make owners wealthy. It is not to produce ever-cheaper goods and services. Compassionate capitalism is an economic system meant to make a lot of money, help a lot of people, and have a lot of fun." Compassionate Capitalism
If you believe your business is not growing, stalling, or unpredictably growing, one of the key reasons could be lack of properly defined core values. Join us at this inspiring Business Owners Roundtable to learn about how to differentiate and grow consistently with the core values mindset.
Entrepreneurs and Business Owners are going to take away strategic insights around building their business the right way.
Meet our Expert Speaker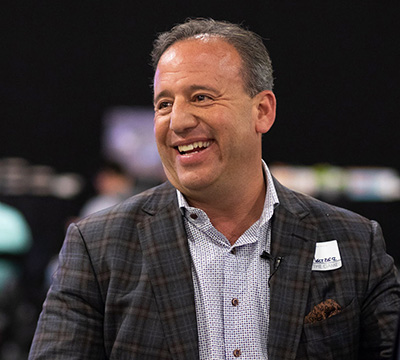 David Meltzer is the co-founder and CEO of Sports 1 Marketing and S1Media House. He's a two-time #1 best-selling author and has been named a Top 10 Keynote Speaker by Forbes and Entrepreneur.
Marshall Goldsmith has recognized Dave as a Top 100 Business Coach and currently serves as a business advisor to over 45 companies and charities. David, more recently, invested into Splyce, one of the world's top e-sports teams, alongside NBA All-Star Metta World Peace.
David is the executive producer and host to Entrepreneur's original show, Elevator Pitch, with nearly 40 million views, and host of the Top 5 business podcast, The Playbook.
He was awarded the Ellis Island Medal of Honor and Variety Magazine's Sports Humanitarian of the year. However, David prefers to be known as the CEO who travels the world helping people.
Connect and Share Ideas with Business Owners on How To Grow Your Business with CORE VALUES
Our Business Owners Roundtable average 20 to 25 local owners for maximum interaction, engagement and sharing of ideas. Each participant gets meaningful opportunity to share their story, their ideal customer, and their current needs. And we have fun too ;-)
---
"Feeling lost is a feeling of shortage.
We need stop thinking of what we aren't because that's what creates the shortages and voids in our business.
Instead we need to consider who we are, and put faith in the things we like about ourselves. Slowly over time you'll start figuring out your true business purpose. You'll start to figure out where and what you're supposed to be doing and why you're supposed to be doing that." - David Meltzer
---
Have You Joined oGoing?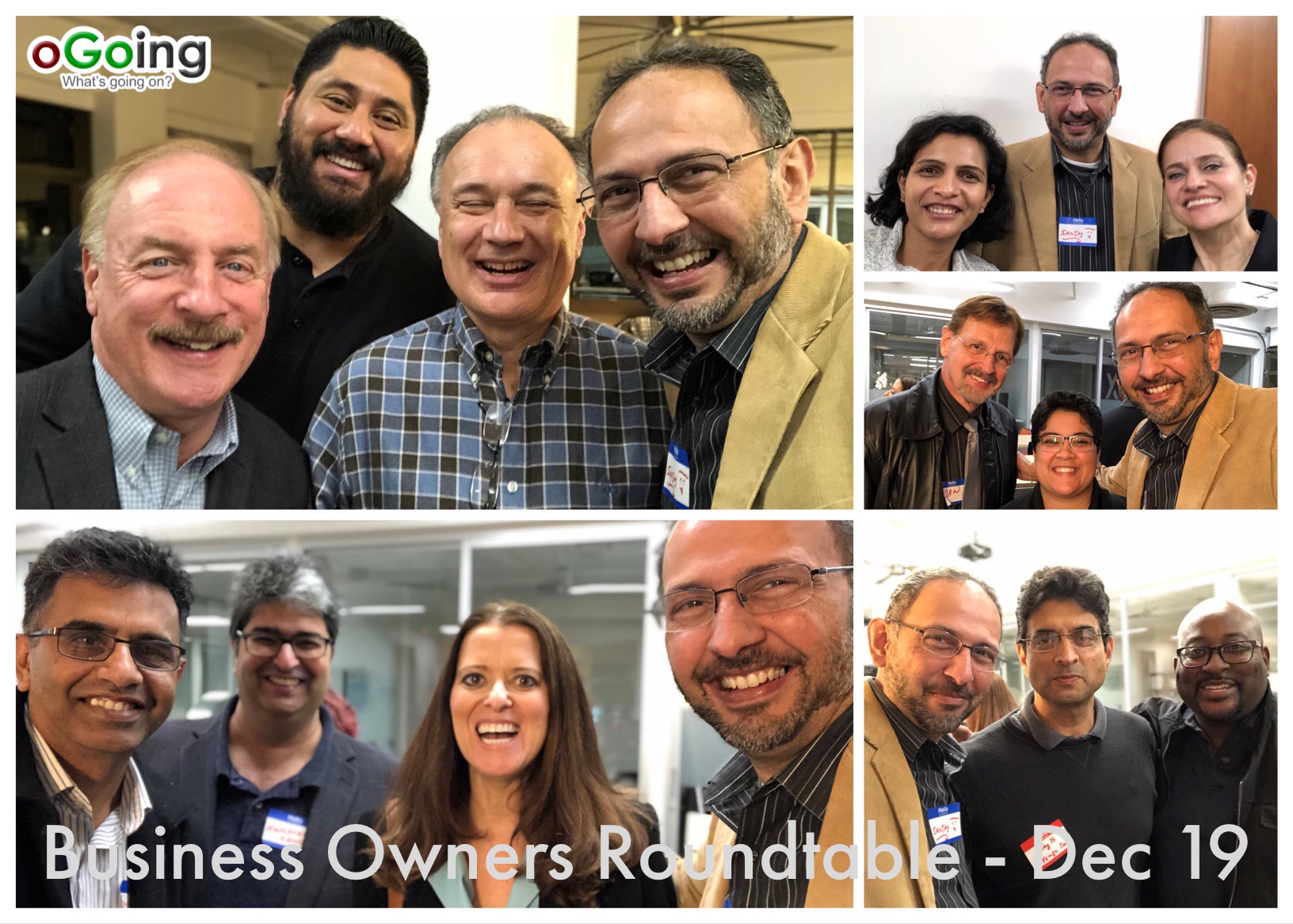 Get to know the growing oGoing B2B community, now connecting over 51K local, small and growing businesses. Share your business story, promote your products and services, connect with prospective clients and boost your SEO.
Come prepared to network, share and learn (and have a fun time)!

Detailed Business Owners Roundtable Schedule
6:00 to 6:40 pm - Business Networking, Pizza and Coke (and Breadsticks too ;-) )
6:40 pm to 7:15 pm - One-minute Stories by Business Owners
7:15 to 8:00 pm - The Roundtable Main Topic - Our main speaker
8:00 to 8:30 pm - Networking and Close


Thank You Next7 for your hospitality!
We look forward to seeing you at our Fifth Business Owners Roundtable of 2019.