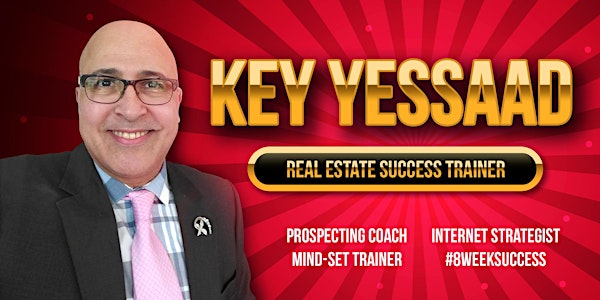 SCALE UP YOUR REAL ESTATE BUSINESS FASTER W/ RE SUCCESS TRAINER KEY YESSAAD
"The majority of agents fall in love with the spoils, but the few wise and most successful agents fall in love with the process." #keyideas
About this event
***SEE BELOW FOR FREE GIFT FOR ALL REGISTRANTS***
Busy Real Estate Pros - Don't Miss Out - Register Now for Reminder Emails Before Event!
Key Yessaad is a Prospecting Coach, Mind-Set Trainer, Business Coach, and a Real Estate Internet Strategist. As a Real Estate Trainer Key offers many Courses that focus on The Intersection of Marketing for Sales and Listings Online, and proper acquisition of Real Estate Inventory in our Agents' Local Communities.
The Crux of Success in Real Estate is the mixture of Business Planning, Prospecting, Presentation, Follow-Up, and Accountability. Anyone who tells you that a Real Estate Career is a Breeze is sadly mistaken; it is a rewarding career, but only for those who develop the Mindset of an Entrepreneur, choose Responsibility, and engage in the Daily Grind of Asking for Business.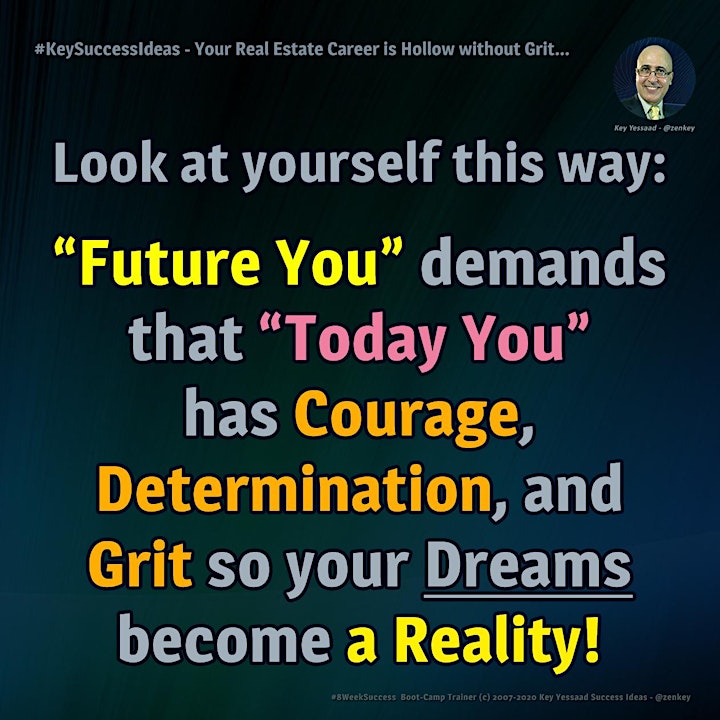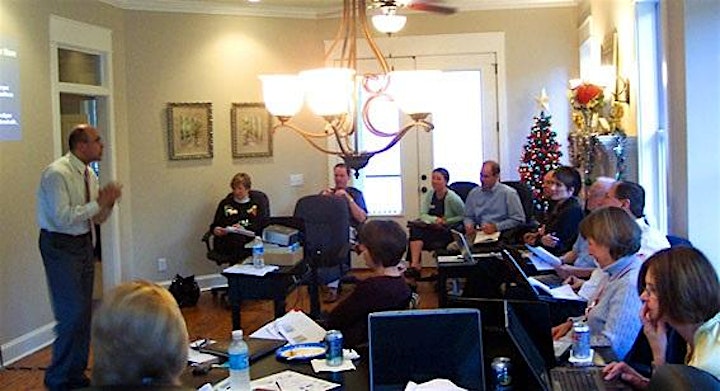 Key brings twenty years' of Real Estate Management, Structure, Training, Financials, and Coaching to his Workshop Programs. He is known for being Demanding and Relentless; and he will tell you: "The sooner we get your Professionalism Right, the sooner your Real Estate Business will start flourishing!"
Key considers himself an "Activity Coach," pushing Brokers and Agents towards "Action," which leads naturally to Great Results! Key holds Two Master's Degrees in Mathematics and has helped thousands of agents prosper in Real Estate.
TOPICS TO INCLUDE:
+ MIND-SET TRAINING AND THE KEYs TO SUCCESS
+ REAL ESTATE PROSPECTING AND LEAD GENERATION SECRETS
+ INTERNET GROWTH STRATEGIES AND MORE!
***FREE BOOK: "WHAT RECESSION? HOW TO THRIVE IN ANY REAL ESTATE MARKET" FOR ALL REGISTRANTS (eCopy)***
Amazon Best-Selling Book Gives You Vital Insights How to Thrive and Not Just Survive!
Learn How to Thrive in Any Real Estate Market
12 Fast Reading Chapters
$24.95 Paperback Available at Amazon.com
"No matter what day or year of your career this is or what market cycle we are in, the strategies, ideas and principles in this book will give you and edge-centric approach to the market, and that is what it takes not only to survive in any market buy to thrive."
-Mike Washburn, Author, What Recession? How to Thrive in Any Real Estate Market