Sales Have Ended
Registrations are closed
Registration for the Scale Kenya forum is now closed. For any questions or concerns, kindly email csi.ea@akdn.org.
Sales Have Ended
Registrations are closed
Registration for the Scale Kenya forum is now closed. For any questions or concerns, kindly email csi.ea@akdn.org.
Description
WHAT IS SCALE?
Scale aims to support a re-energized approach to youth entrepreneurship and employment across East Africa. Surveys on East African youth perceptions commissioned by the Aga Khan University's East Africa Institute (EAI) reveal that unemployment is the single most pressing concern facing youth in the region. This research also demonstrates that youth are overwhelmingly entrepreneurial, aspiring to start their own businesses rather than pursue careers in law, teaching, medicine or engineering.
Through a series of national forums the Scale program will provide a better understanding of the realities of operating a business in East Africa. This approach creates a community of practice where young people are engaged and supported in their mission to grow sustainable enterprises that generate meaningful social impact.


WHAT IS THE CIVIL SOCIETY INITIATIVE?
Implemented jointly by the Aga Khan University (AKU) and the Aga Khan Foundation (AKF), the Civil Society Initiative (CSI) serves as the meeting point for the civil society efforts of the Aga Khan Development Network in East Africa. CSI's key function is to facilitate collaboration, skills building and knowledge creation and sharing that addresses civil society needs across East Africa. Scale is CSI's flagship program, aiming to support a re-energized approach to youth entrepreneurship and employment in the region. The program seeks to nurture a community of practice, including public and private sector, youth entrepreneurs, capacity building organizations and related stakeholders to provide access to information, training, tools and resources supporting learning and business growth.


SCALE KENYA FORUM:
Kenya is a youthful country, with the median age estimated at 19 years. Kenya is also East Africa's biggest economy but holds the burden of being the country with the largest number of unemployed youth in the region. Unemployment among Kenya's youth is now estimated at 54% - one of the highest in the region and globally. Unemployment is also the most significant concern of youth in Kenya, with 63% urging action by the government. Additionally, 11% of youth want government to address issues with access to capital.
According to EAI's Kenya youth survey, approximately 52% of youth would like to start a business, compared to 26% who preferred to pursue careers in engineering, law, medicine and teaching. Entrepreneurship within the informal sector absorbs most of the urban and rural unskilled youth. The major reason for youth to start a business in Kenya, at 86%, is that there are no other alternatives to earning an income. Even so, 46% of businesses close within one year of opening, the major reason being a shortage of operational funds.
The Scale Kenya forum will encourage dialogue around the role of public and private sector in supporting young entrepreneurs, in both the formal and informal sector, by featuring the stories of local young entrepreneurs, plenary and panel sessions, exhibitions, networking and training opportunities.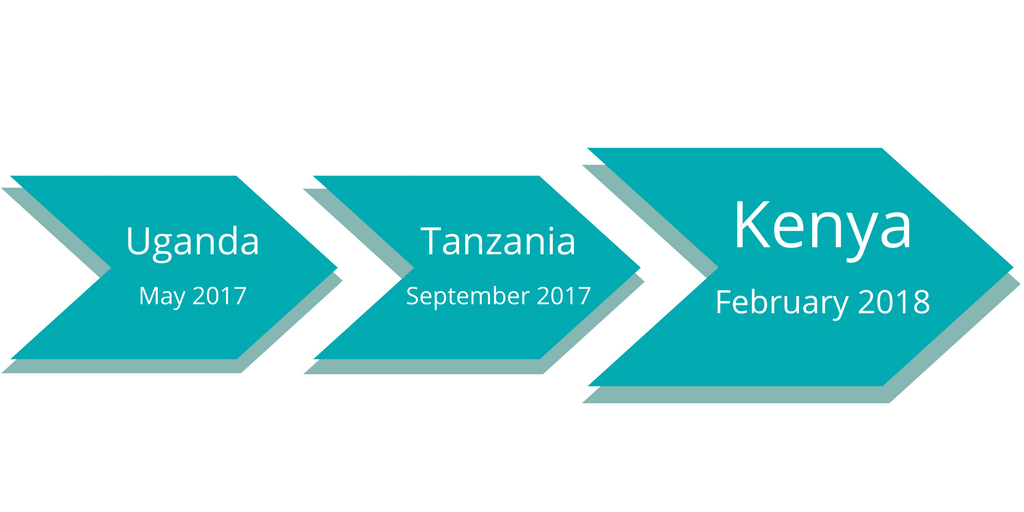 THE SCALE KENYA FORUM WILL FEATURE:
Follow the conversation on Facebook and Twitter using the hashtag: #ScaleTalksKE


---


AGENDA:
February 22, 2018
8:00-9:00: Registration & Networking Breakfast
9:00-9:15: Welcome Remarks
9:15-9:35: Morning Keynote Address
9:35-9:45: Introduction to Scale Talks
9:45-10:30: Youth Entrepreneur Stories
10:30-11:00: Networking Tea Break
11:00-11:30: Youth Entrepreneur Stories
11:30-12:00: Speaker Q&A
12:00-13:00: Networking Lunch & Exhibition
13:00-13:50: Interactive Panel Discussion: Supporting the Enabling Environment for Kenyan Entrepreneurs
(Hosted by the Transformational Business Network)

13:50-14:20: Panel Q&A
14:20-14:40: Afternoon Keynote Address
14:40-14:50: Closing Remarks
14:50-17:00: Breakout Sessions: Scaling Your Business
17:00-19:00: Evening Reception (Co-Hosted by iHub)
Can't make it to Nairobi? Join the conversation on Facebook and Twitter using the hashtag: #ScaleTalksKE


---


BREAKOUT SESSION SUMMARIES:
Track 1: Growing Your Business with Social Media

In this session, you'll learn how to launch your business using social media. We'll focus on using Facebook, Instagram and WhatsApp to attract new customers and retain existing customers. Together, we'll cover the basics of creating an online presence and an attractive brand. You'll have the opportunity to meet other Kenyan entrepreneurs that have succeeded in using social media to amplify their reach and revenue.
Track 2: Leadership Foundations
The Leadership Foundations program was developed at the YALI Regional Leadership Center – East Africa, to enable participants to draw up a clear leadership and personal development plan and empower them in the process of clarifying their leadership legacy. The program is based on the Center's leadership pillars that include fostering a greater culture of collaboration, enhancing the participants' skills in networking, building the young leaders' capacity in influencing others, enhancing creative problem solving and encouraging risk taking.
Track 3: Perfecting Your Pitch
What's your story? That's the question every business, corporation and non-profit must answer to effectively clarify and propel your brand. You must understand your values and priorities as an organization and then summarize them in a concise, compelling way. That's what it means to tell your story. And that's what investors and donors are looking for.  This workshop will teach you how to come up with a narrative that energizes potential supporters and, most important, moves them to action.
Track 4: Innovation and Opportunity in Eco-Tourism
Serena Hotels prides itself in focusing on innovation and programs that respond to the needs of the environment, economy and society– the fundamental tenets of sustainability. In this session, sustainability experts from Serena will answer the following question: How can sustainable tourism support job creation in and around Kenya?
Track 5: Pitch Competition
The Scale Kenya forum will include an opportunity for pre-selected young entrepreneurs to participate in a pitch competition, judged by a panel of experienced investors and advisors. If you are interested in seeing young entrepreneurs pitch their ideas live and hear valuable feedback, attend as a spectator.



---