SCALE: Are You Running Your Business or is It Running You?

Thursday, August 11, 2016 from 6:00 PM to 8:00 PM (EDT)
Event Details
Get A Grip On your Business With Nate Wolfson:
Are You Running Your Business or is It Running You?
If you'd like to be more in control of your organization, you're not alone. As thousands of business leaders have discovered, the key to faster growth, bigger profits, more loyal customers and fewer frustrations is EOS.
EOS (Entrepreneurial Operating System) is a comprehensive business system with real, simple, practical tools. This presentation helps participants learn to implement a simple "way of operating" that helps leadership teams clarify, simplify and achieve their vision. Leaders looking for a silver bullet or the next "flavor of the month" need not attend. In this value-packed workshop, attendees learn to see their businesses in a whole new light and to achieve better results through strengthening the Six Key ComponentsTM of a truly great organization. The outcome creates alignment and synchronizes all the pieces of your business to produce the results you want.
Attendee Value and Takeaways:
• Review the Six Key Components of top companies: Vision, People, Data, Issues, Process, and Traction
• Learn a powerful tool to clarify and achieve your vision
• Work with two simple tools that will get the right people in the right seats
• Build the right company scorecard to deliver an absolute pulse on your business
• Master practical tools that successful entrepreneurs use to get more done
About Our Speaker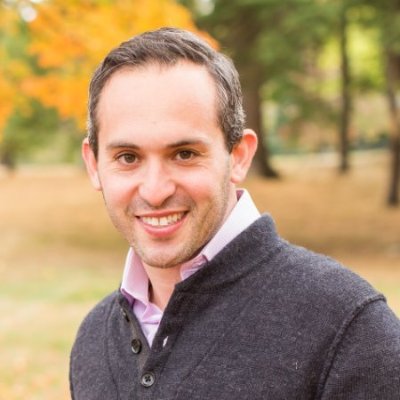 A lifelong entrepreneur, Nate Wolfson started IT services firm Thrive Networks in 2000 at the age of 23. Over the next six years, he grew the company from zero to $10 million in revenue before selling the company to Staples.
In 2008, Nate took over web development firm Digital Bungalow. He successfully created and implemented a turn-around plan which restored the company to profitability and stability over his first two years. Nate then implemented a strategic growth plan— leveraging the Entrepreneurial Operating System (EOS)—to grow Digital Bungalow into one of Inc. Magazine's 5000 Fastest Growing Companies in America in 2013, 2014, and 2015. In 2015, Nate sold the company to Nowspeed, Inc.
Today, Nate is New England's leading EOS implementer, with a focus on helping entrepreneurs and leadership teams who realize they don't have all the answers, want to improve accountability, and are committed to working together to achieve extraordinary goals. Nate's talent for aligning owners and their teams is rooted in his belief that "empowerment and accountability are two sides of the same coin.

WeWork is a community for creators. We transform buildings into beautiful, collaborative workspaces and provide infrastructure, services, events and technology so our members can focus on doing what they love. We currently have 43 locations in sixteen cities with over 25,000 members. Book a tour at wework.com.
Have questions about SCALE: Are You Running Your Business or is It Running You??
Contact botkeeper
When & Where

WeWork South Station
745 Atlantic Avenue
8th Floor
Boston, MA 02111


Thursday, August 11, 2016 from 6:00 PM to 8:00 PM (EDT)
Add to my calendar
Organizer
Why get a bookkeeper when you can get botkeeper? botkeeper does everything a bookkeeper can do, only faster, 24/7, with more reporting, beautiful dashboards, and at a fraction of the cost. With the use of software and machine learning, botkeeper automates much of the day to day data entry, classification, and aggregation of information into reports and dashboards. Unlike a traditional bookkeeper, botkeeper is continuously improving and becoming more efficient over time, leading to amazing scalability and big savings for our clients. Best of all, it runs 24/7 so whether it's late night, early morning, or over the weekend, your bookkeeping continues to get done, questions get answered, and reports are generated.
Knowing it is impossible to automate everything, all botkeeper clients are paired with a dedicated botkeeper CPA to provide a personal touch, advice, and quality assurance. This guarantees that the one off's, fire drills, and various complexities of your accounting are always handled while also ensuring your books are accurate and up to date.