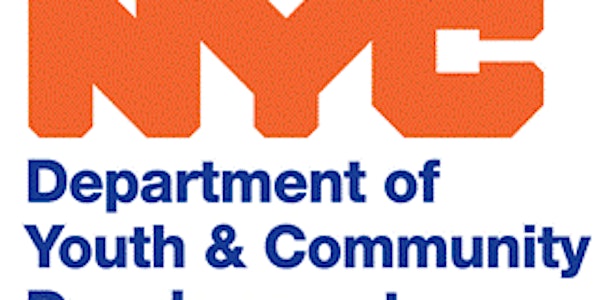 Scaffolding EL/Civics Success with the PDP Framework. A Two-Part Series
Scaffolding EL/Civics Success with the PDP Framework. A Two-Part Series
When and where
Location
Day 1: Online; Day 2: In person - 450 Lexington Ave. WeWork, Room 4A 450 Lexington Avenue New York, NY 10017
About this event
Scaffolding EL/Civics Success with the PDP Framework. A Two-Part Series
Dates: 1.13.23 and 1.27.23
Time: 10:00 am - 1:00 pm
Description: From field trips, to guest speakers, to readings, the Pre, During, Post (PDP) lesson framework is a highly effective tool for maximizing student learning in the EL/Civics class. In the first day of this two-part series, participants will learn the basics of this framework and practice applying it to a variety of EL/Civics learning activities. On the second day, participants will present PDP activities that they have developed and they will try out a variety of kinesthetic activities and games that work well with the PDP framework. Registrants are required to attend both sessions.
Presenter: William Linn
Session 1 is remote -A Zoom meeting link will be sent to you once you have registered. Please contact Will at willl@lacnyc.org if you don't receive a link.
Session 2 is in-person - WeWork, 450 Lexington Ave. Room 4A
Audience: ESOL Instructors, Program Directors, Program Managers
Waitlist: If the event is sold out, please click this link to put your name on the waiting list.
Photo Release: This event may be recorded and photographed for non-profit purposes including use in print, on the internet, and all other forms of media. All audience members agree to the possibility of appearing on these recordings by virtue of attending the event or participating in the event.