Description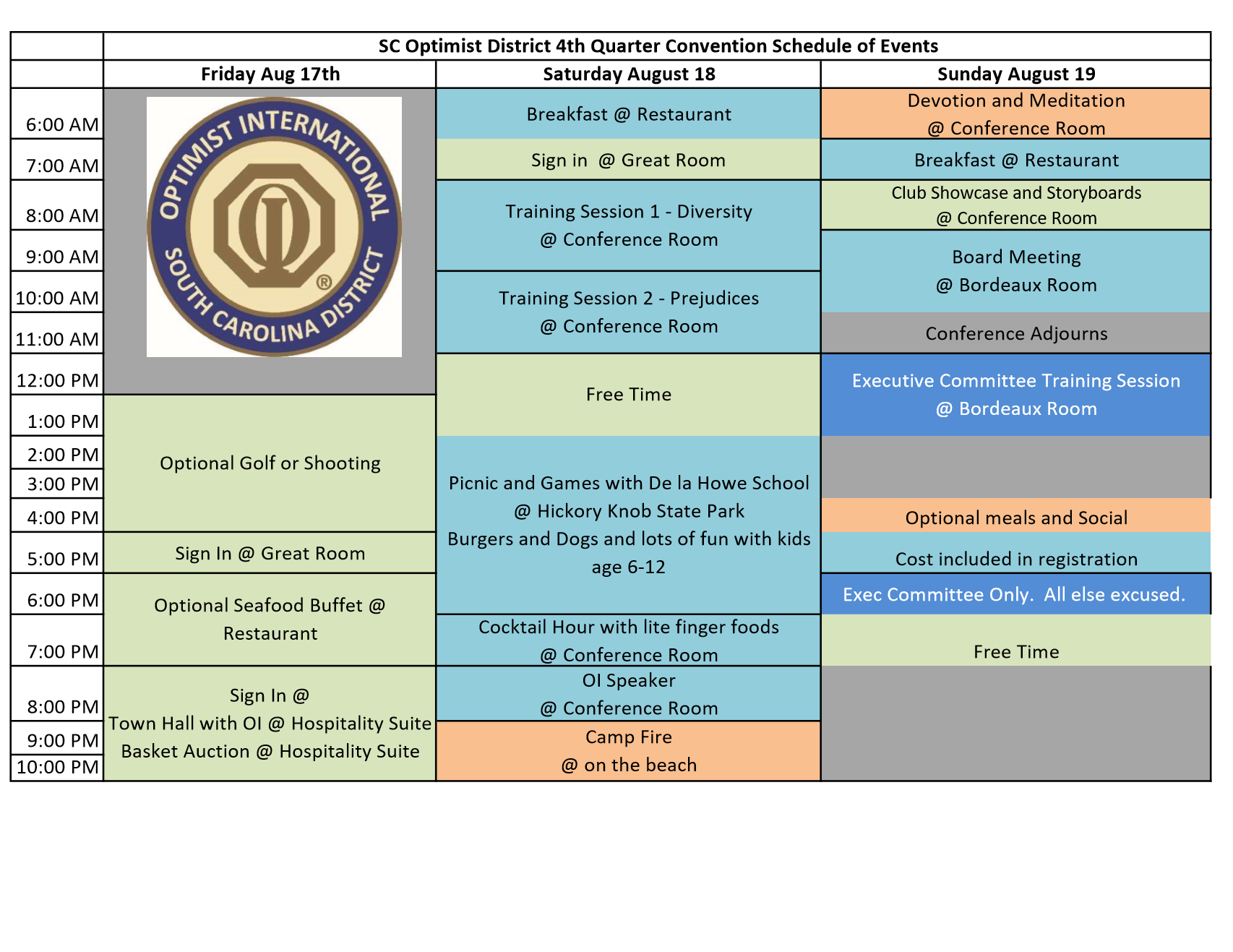 Registration price includes cost of Community Event picnic, Saturday breakfast, Sunday breakfast and cocktail hour. Friday dinner and Sunday lunch are not included and on your own.

Advanced registration is required.
Reservations for block of rooms can be made by calling 1-800-491-1764. The group is listed as Optimist International 2018 and the group code is 618763349. Cost is $84 per night.

A&A points awarded for attendance at board meeting, training sessions, OI Speaker session and community event. Please sign in during the session.
Cancellation policy - Cancellations must be made no later than August 10th to receive a refund. Any registration costs for cancellations made after August 10th not be refunded. This is to accommodate costs incurred for meals.
Contact Marino Garbin at djmarino@verizon.net for more information