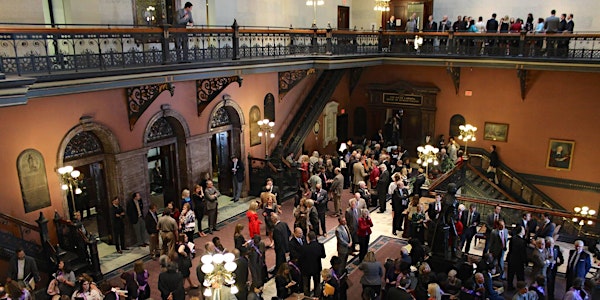 SC Conservation Coalition Virtual Lobby Week - 2021
Join the SC Conservation Coalition, a statewide alliance of conservation organizations, the week of March 15 for our 2021 virtual lobby day
About this event
Join the SC Conservation Coalition, a statewide alliance of over 35 different conservation organizations, the week of March 15, for a virtual version of our annual Lobby Day. Do you want to help conservation groups in SC affect change at the SC State House? Do you want to learn how to lobby your state legislators? Then register now to participate in 2021 Virtual Lobby Week!
NOTE: The schedule is subject to change based on the legislative calendar.
Here is the outline of the week's events:
Monday, March 15, at 12 pm - Virtual Lobby Week training and briefing on the key issues that will be up this week. We'll hear from policy experts and a few lawmakers on lobbying best-practices and tips. ***Attending or viewing the recording is required for participation in other lobby week events***
Daily in the mornings - We'll provide you a social media toolkit, digital actions, and call scripts on hot-topics for the day to use in your virtual lobbying efforts.
Tuesday, March 16 at 11 am - A deep-dive webinar on PFAS legislation, featuring lobbyists working on this issue and lawmakers leading the way at the Capitol.
Wednesday, March 17 at 10 am - Another deep-dive webinar on Pyrolysis Legislation, featuring lobbyists and lawmakers.
Thursday, March 18 (5:30pm) - Virtual Lobby Week Wine Down. Tune in with your favorite snacks and beverage to wind down after a long week of virtual lobbying on conservation issues.
**Schedule is subject to change based on the legislative calendar** 
Technical Needs: access to an internet connection over phone or computer for webinar access
Attire: We'll be virtual, so you can be in pajamas, leisurewear, or professional dress. Totally up to you for your virtual lobbying. So you do you!