SC & ATL Seminole Club Official Clemson Tailgate
Description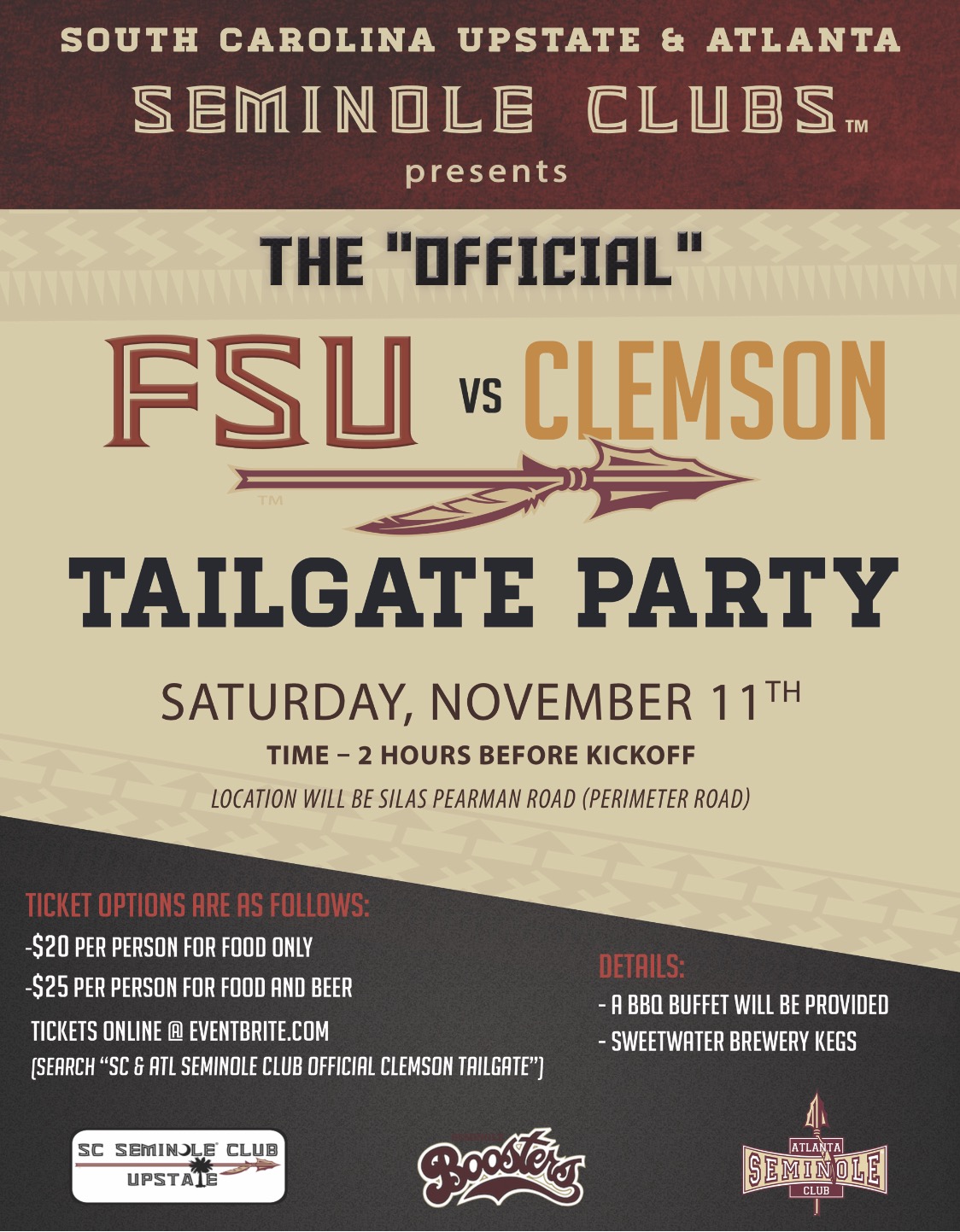 The South Carolina Upstate Seminole Club and Atlanta Seminole Club are jointly hosting a tailgate event for the FSU v. Clemson football game. Come mingle with our Nole Friends from Atlanta!
***Please note: A limited amount of tickets are available for purchase. If you're interested in coming, we recommend purchasing your tickets early!
The tailgate event will be held at the bus parking area across the street from Memorial Stadium. Bus parking is on the Southwest side of the stadium, Silas Pearman Road (Perimeter Road), near Parking Lot 6 and the football practice fields.
Below is a Clemson campus map for reference: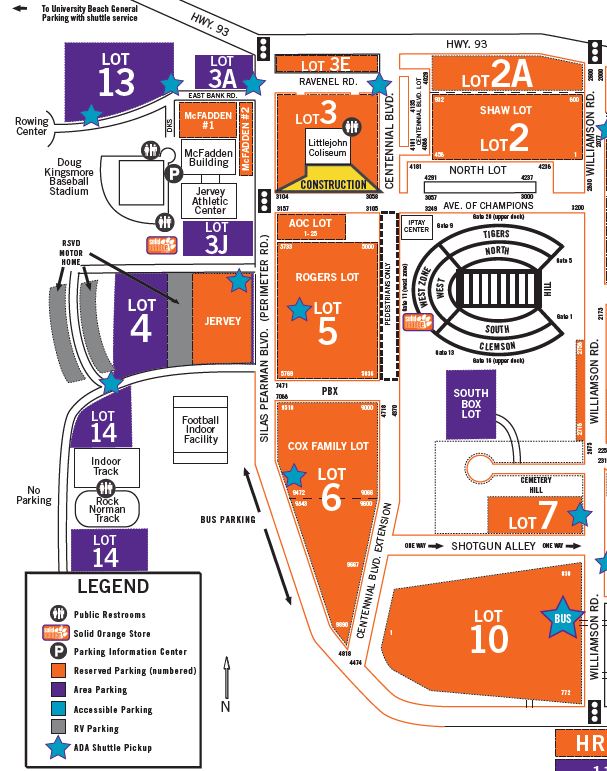 Time is TBD based on the game time. Once game time is announced, we will update with a more event accurate time.
Ticket Options are as follows:
-$20 per person for food ONLY
-$25 per person for food and beer
Menu:
-A barbecue buffet will be provided
-Beer will be from Sweetwater Brewery and will be bussed in from Atlanta
Date and Time
Location
Refund Policy