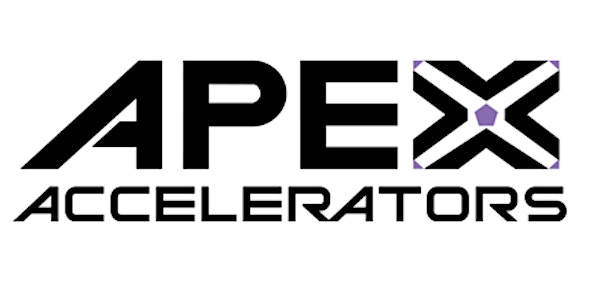 SBS-APEX: Selling to Government - Marketing to Government, 03/28/2023
Learn how the government can become your customer!
By NYC Department of Small Business Services
Date and time
Tuesday, March 28 · 7 - 9am PDT
About this event
Every day, the government buys billions of dollars' worth of goods and services from businesses. In an ongoing effort to assist businesses interested in selling to the government, the New York City Department of Small Business Services APEX Accelerator offers this four-part Selling to Government Series.
This fourth webinar, as part of a four-part webinar series, offers an overview of the of the research and marketing efforts needed to effectively grow your business through government contracting.
You Will Learn:
Create an effective Capability Statement
Create a Marketing Strategy that is effective for Government Agencies and Prime Contractors
Leverage Networking and Outreach Events to benefit Maximize your Marketing Efforts
Register to learn how to pursue contracts for your business at the City, State, and Federal government levels.
Reminder
All webinar attendees are required to be registered individually for this workshop.
Multiple tickets may be selected per order; there is a checkbox that will allow company information to be applied to all attendees. Simply update the name, job title, and email address per each attendee.
Webinar Registration Information
A Zoom Registration Link will be distributed prior to the webinar.
We invite you to check the NYC Department of Small Business Services Eventbrite page for information on upcoming webinars in our Selling to Government Series.
Procurement Basics
Identifying Opportunity
Responding to Opportunity
NYC SBS PTAC is in the process of changing!
The Procurement Technical Assistance Program (PTAP) is now fully under the management of the Department of Defense (DOD) Office of Small Business Programs (OSBP) and effective immediately has changed its name to APEX Accelerators.
The 98+ national centers, including the NYC SBS PTAC, will be transitioning to the new name in the coming months! Please note that the services we offer will not change. We are still here to assist businesses with all things government contracting – City, State, Federal and related subcontracting.
What will be changing will be our ability to provide increased resources to the businesses we serve. The NYC Department of Small Business Services' APEX Accelerator Program continues our commitment to your successful efforts with government contracting.
We look forward to working with you!
About the organizer
The NYC Department of Small Business Services helps unlock economic potential and create economic security for all New Yorkers by connecting New Yorkers to good jobs, creating stronger businesses, and building thriving neighborhoods across the five boroughs.
You can register for all of our free events and courses, including BE NYC and WE NYC events on Eventbrite. For questions about individual courses or to register over the phone, please contact our staff at one of our NYC Business Solutions Centers.
For more information on all of our services, call 888-SBS-4NYC (888-727-4692) or visit nyc.gov/sbs.