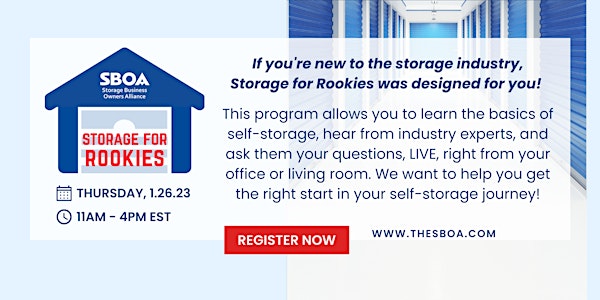 SBOA Storage For Rookies
Learn the basics of acquiring and owning a self-storage facility.
About this event
Powered by the SBOA, Storage for Rookies is a virtual educational program for individuals looking to own, operate or invest in self-storage facilities. Current self-storage owners & operators who are looking to grow their business or portfolio are also encouraged to attend. For a low-cost ticket and only five hours of your time, this program will help you unlock success in your self-storage journey, no matter what stage of the process.
Learn more about the SBOA and Storage for Rookies here.