Description
The School of Business & Nonprofit Management is excited to invite you to our 2019 Networking Dinner, featuring an exciting keynote presentation, while honoring our adjunct professors and the retirement of SBNM Dean Wesley E. Lindahl.
Honored Dean:
Wesley E. Lindahl, PhD
Nils Axelson Professor of Nonprofit Management
Dean, School of Business and Nonprofit Management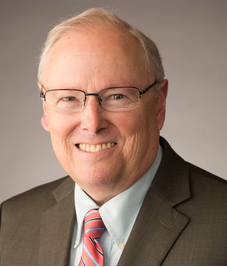 Dr. Wesley Lindahl, believes North Park University is committed to developing qualified, thoughtful business leaders grounded in business ethic. A North Park graduate, Dr. Lindahl also worked at the University in the early 1980s in an administrative capacity. He came back to work in the expansion of the University's business programs as North Park was developing a nonprofit program in the late 1990s and he wanted to be a part of that development.


Featured speaker:
Jacqueline Rachev, MNA'10
Director of Communications
The Salvation Army Chicago Metropolitan Division
Jacqueline is a nonprofit professional that has served the nonprofit sector for more than a decade. She has worked as the Communications Director for The Salvation Army Chicago Metropolitan Division since 2013. She holds a Bachelor's degree in Television Journalism from Columbia College Chicago, and a Masters of Nonprofit Manamgent from North Park University.
Enjoy a delicious meal as you meet, mingle, and network with students, alumni, faculty and the SBNM Advisory Board members.
Networking Dinner and Clothing Drive
Donate a clothing item to support The Salvation Army. We will have a donation box at the Networking Dinner, where you can drop off your donation.