About this Event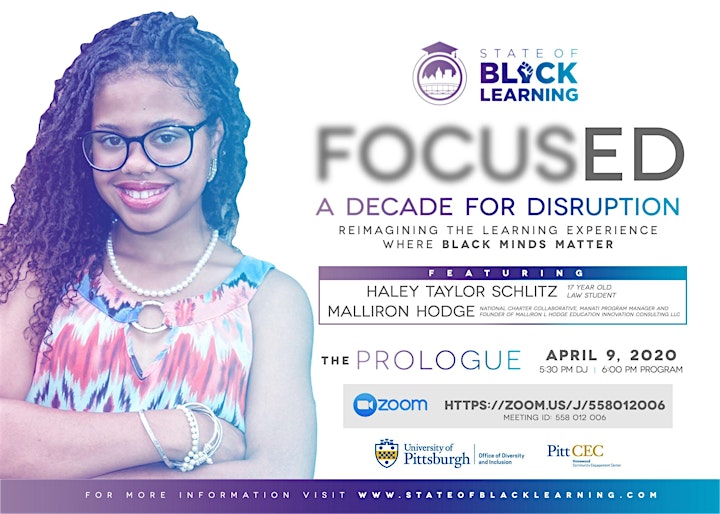 The State of Black Learning (SBL): The Prologue is a mid-year networking event designed to provide learning opportunities as a continuum to the annual State of Black Learning Conference.
The evening will begin with a conversation between Haley Taylor Schlitz, 17 year old law student & Malliron Hodge, National Charter Collaborative, Manati Program Manager and Founder of Malliron L Hodge Education Innovation Consulting LLC.
Join us for a discussion around the educational landscape of black students and what love, liberation, and freedom will look like over the next 10 years for black students. There will be an opportunity for Q & A.
April 9, 2020 | 5:30 PM DJ | 6:00 PM Program
For more information, please contact info@stateofblacklearning.com
SPONSORED BY THE UNIVERSITY OF PITTSBURGH OFFICE OF DIVERSITY & INCLUSION AND COMMUNITY ENGAGEMENT CENTER