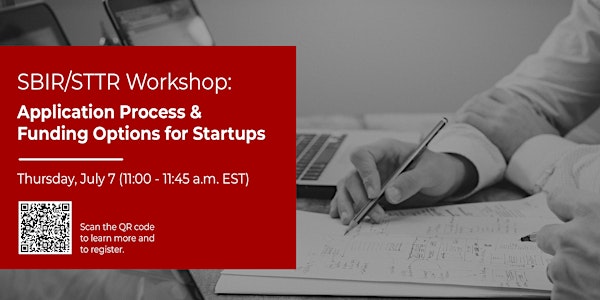 SBIR/STTR Workshop: Application Process & Funding Options for Startups
A virtual workshop to assist startups navigating the SBIR/STTR funding application process.
About this event
Join Kirk Macolini, President of InteliSpark, LLC for this virtual workshop providing insights into the Small Business Innovation Research (SBIR) and Small Business Technology Transfer (STTR) application process and how to find other non-dilutive funding sources. During the workshop, Macolini will discuss and answer questions regarding:
Writing and submitting a successful SBIR/STTR proposal
Locating additional non-dilutive funding sources
Applying to the SBIR/STTR Assistance Program, which can help eligible companies, based in upstate New York, hire a qualified grant writing consultant to help them develop a proposal
The event is free and open to the public. Upon registering, participants will receive access to the SBIR/STTR video series, a set of short videos containing valuable background information, which they are encouraged to view prior to the workshop. The pre-workshop video series covers:
An overview of the SBIR/STTR programs
Program eligibility requirements
Differences between SBIR and STTR agencies
Using SBIR/STTR to enhance your company's value
About SBIR:
The Small Business Innovation Research program funds a diverse portfolio of startups and small businesses across technology areas and markets to stimulate technological innovation, meet Federal research and development (R&D) needs, and increase commercialization to transition R&D into impact.
How to Join:
To login to the live event on event day, click the "Access the event" button to the right. (Note: You must be registered to access the event.)
Accessibility:
Please contact Hope Spithaler (hbs63@cornell.edu) at least five days prior to the event with any accessibility needs.
Agreement:
By registering for this event, you acknowledge and agree to our Privacy Policy and Terms & Conditions.