| | |
| --- | --- |
| SBIR/STTR Proposal Writing 3 Day Intensive Boot Camp Preparing Companies For Phase I Proposals March 2nd, March 16th and March 30th 2013 | |
Event Details
SBIR/STTR Proposal Writing 3 Day Intensive Boot Camp
Preparing Companies For Phase I Proposals
For Immediate Release                                   
January 31st 2013
Contact: MIPO Business Director 503-546-8813, kedma@mipooregon.org, www.mipooregon.org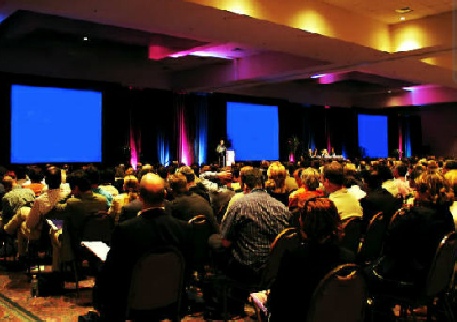 MIPO is proud to announce that they will host a unique chance to prepare perspective SBIR/STTR applicants for the Phase 1 proposal writing process.
This 3-day SBIR/STTR proposal writing boot camp opportunity will be held in Portland, Oregon on March 2nd, March 16th, and March 30th 2013.
The SBIR/STTR Intensive Bootcamp will feature presentations from Mark Henry, Grow Emerging Companies and Kedma Ough, 2012 National SBIR/STTR Conference Chair drawing from each of these presenter's extensive knowledge and experience in the SBIR/STTR realm. This boot camp will provide critical proposal writing information to small businesses competing for SBIR/STTR grants and contracts amounting to approximately $2.5 billion in funding annually.  
More about the SBIR/STTR program

SBIR/STTR  programs offer competitive federal government grants and contracts that fund small businesses to develop innovative high-risk technologies with the goal of increasing private sector commercialization in the marketplace.
Who Should Attend
The workshop is intended for budding entrepreneurs, small business owners, and faculty that are interested in innovative research funding to supports valuable technology.
All workshops are held at MIPO 5257 NE MLK Suite 201 Portland, OR 97211
Workshop Schedule

There will be three workshops held throughout the month of March 2013. Each of these sessions will build on each other with time allotted between each meeting for independent proposal writing.  All workshops are held from 8am-4pm with a brief lunch break.
Workshop 1- Proposal Preparation Part I           
Date:              March 2nd 2013
Time:             8:00 am – 4:00 pm                        
Facilitator:    Kedma Ough
Workshop Description
Overview of SBIR/STTR Programs and qualifications 

Reviewing open and future solicitations

Finding topics that fit your knowledge and expertise

Reviewing agency requirements

Reviewing proposal requirements

Identifying the problem

Identifying current or past solutions

Identifying proposed solutions

Identifying the team

Building partners or additional partners
Workshop 2-  Proposal Preparation Part 2
Date:               March 16th 2013
Time:              8:00 am – 4:00 pm                        
Facilitator:     Kedma Ough
Workshop Description  
Identifying technical objectives

Identifying project plan and timeline

Identify potential intellectual property claims

Address commercialization viability

Identifying additional funding strategies or options

Addressing primary and secondary demographics

Identifying challenges or barriers

Developing a budget
Workshop 3-  Proposal Preparation Wrap-Up
Date:              March 30th 2013
Time:              8:00 am – 4:00 pm                        
Facilitator:     Mark Henry 

Workshop Description
·        Reviewing completed assignments
·        Addressing gap areas within the proposal
·        Addressing gap areas within the team
·        Identifying additional resources and funding options
·        Addressing the next steps in proposal preparation
·        Identifying additional reviewers
·        Wrap-up the proposal writing process
Investment: $ 250.00 for the 3-Day Workshop
MIPO members receive a $50.00 discount to participate in the workshop .
(You must be an active member of MIPO to apply this discount.)
Note: If you are planning on mailing your check please click on the MIPO Mail Option. 

MIPO Mailing Address:
Attention: SBIR/STTR Boot Camp
5257 NE MLK suite 201 Portland, OR 97211
Requirements 
This is an interactive workshop experience. All participants must bring a laptop with wireless capabilities and be actively involved in writing exercises throughout the workshop. Our agency has a limited number of  laptops available on a first come first serve basis in the event that an individual does not have a laptop.
About The Presenters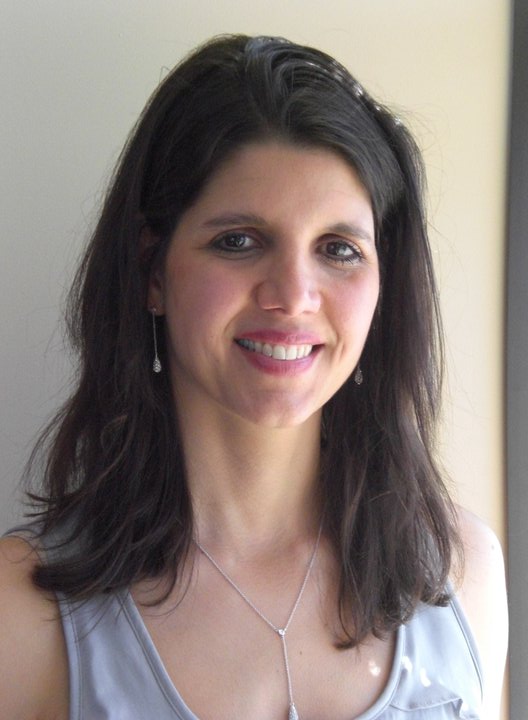 Kedma Ough, MIPO Executive Director and Founder
Kedma Ough is the Executive Director for the Micro-Inventors Program of Oregon (MIPO), a 501c3 non-profit organization providing inventors, innovators, entrepreneurs and businesses the resources, training, mentoring, consulting and connections that focus on protecting, inventing, and accessing funding options that increase the probability of commercialization.  Through her work with MIPO she has helped to set-up a pro-bono legal clinic that connects multiple legal firms to serve low-income inventors with quality legal advice regarding trademarks, copyrights, infringement concerns, patent searches, design patents, and utility patents.  In addition, MIPO offers a match-savings grant program of up to $ 8,000 for small businesses in Oregon.
In 2002 Ough received her Master's in Business Administration through Troy State University. Ough has served as the Small Business Administration Women's Business Center Manager in Tucson, Arizona and Portland Oregon. As an adjunct professor she has taught entrepreneurship through the University of Arizona and Portland State University.
As an experienced business development consultant, Kedma has worked for the last 10 years developing small businesses including providing more than 2000 feasibility assessments on the viability of a proposed idea, business, product, or industry. She has led local and national trainings on financing, marketing, and commercialization for hundreds of businesses.
In 2008, Ough was hired as the National Expert for Wells Fargo's Bank Small Business Experts on Funding Sources for Women and Minority-owned Firms. In 2011 Inc. Magazine highlighted Ough for her work in providing access to funding sources for minority-owned business. In 2012 Ough was recognized as an expert in finding grants through the best selling book 'One Simple Idea for Business and Entrepreneurs'. Ough is cited as an expert in Wells Fargo's Publication on 'Business Credit Options' rolling out in the Spring of 2013.
In 2012  Ough was the Chair of the 2012 SBIR/STTR National Conference that MIPO hosted in Oregon. As a result of her leadership more than 500 small businesses attended the conference. This unprecedented event in Oregon introduced hundreds of businesses to the funding opportunities available through the federal government.  In addition, Ough set the precedence for the conference by showcasing a panel addressing funding options for women, minorities, and veteran-owned businesses. In 2012, The Huffington Post recognized Ough as an influencer for innovation resulting from her impact in bringing the National Small Business Conference (SBIR) 2012 to Oregon for the first time. In 2012 Ough received the SBIR Person of the Year award. In 2012 Ough was nominated for the National Tibbetts Award for her contribution to the SBIR program.
Ough's community involvement includes serving two terms on the Oregon Small Business Advisory Council providing recommendations on initiatives that support small businesses.  Nationally she served two years on the United Inventors Association Board representing inventors and innovators throughout the United States. Ough's past awards have included the SBA's Women Champion of the Year and the Portland Business Journal's Orchid.

Mark H. Henry, Founder of Grow Emerging Companies LLC, is a nationally known expert in the $2.5 Billion federal Small Business Innovation Research (SBIR) and Small Business Technology Transfer (STTR) programs. For more than three decades, Mark has worked with entrepreneurs, scientists, engineers, physicians and inventors to formulate funding strategies, find and create funding opportunities, establish "corporate discipline" and procedures, and manage public relations/marketing activities.
As a manager/principal with several SBIR-funded firms and as a national consultant, Mark has been involved in the planning, preparation, and production of some 2,200 SBIR and STTR proposals. He is known around the country as the "Vince Lombardi" of the SBIR Program.
When Mark's proposal-preparation process is fully implemented, his cliensuccess rates are up to five times the national average on Phase I SBIR/STTR proposals. And although Mark has specialized in the SBIR and STTR programs for nearly three decades, he managed successful seven-figure government "prime contract" bids as early as 1983, and since founding Grow LLC in 2007, his national-caliber proposal team has managed a number of larger, non-SBIR government proposal efforts for projects ranging from $3 million to $72 million. Those large proposal efforts involved coordinating as many as 13 subcontractors.
For 17 years, Mark managed the government proposal effort at Bend Research, Inc. (Bend, Oregon)—a firm that won 175 of 350 Phase I SBIR proposals submitted as well as 83% of 72 Phase II's submitted. Bend was one of the top SBIR firms in the nation throughout that period, being ranked first nationally for its follow-on commercialization and private-sector R&D success. Bend Research spun off five other companies and partnered with firms such as Pfizer, W.R. Grace, Chevron, Bethlehem Steel, and Boeing in commercial follow-on work.

Mark was a founding board member of the Small Business Technology Council (SBTC), a national trade association of small, high-tech companies affiliated with National Small Business United. He is a past-president of the national Academy of Technology Entrepreneurs and Innovators. He was Oregon's technology delegate to the 1995 White House Conference on Small Business, and he served for several years as technology chair on the Small Business Administration's National Advisory Council. Mark has won four National Tibbetts Awards (individually or with a company) for his contributions to the SBIR program. Mark has been asked to give SBIR presentations at more than 50 national and regional SBIR meetings since 1984, and he has conducted SBIR seminars and workshops in more than 30 states over the past 24 years.
Have questions about SBIR/STTR Proposal Writing 3 Day Intensive Boot Camp Preparing Companies For Phase I Proposals March 2nd, March 16th and March 30th 2013?
Contact Avita & Associates
Where

MIPO

5257 NE MLK suite 201
Portland, OR 97211


Organizer
Avita & Associates
AVITA Business Center integrates small business consulting services with results driven training classes for women, minorities, and persons with disabilities that are starting or growing a business and for agencies seeking qualified business experts for business training and advising.
We have had experience in hundreds of industries. Our clients range from new businesses trying to get a start in their industry to large established corporations looking to improve their business margins in selected markets or through new marketing channels.
SBIR/STTR Proposal Writing 3 Day Intensive Boot Camp Preparing Companies For Phase I Proposals March 2nd, March 16th and March 30th 2013