SBIR/STTR Grant Development Series

Wednesday, April 10, 2013 from 4:00 PM to 6:00 PM (PDT)
Event Details


Investments in innovative small businesses are one of the critical aspects of economic development and recovery.  Over the past 3-4 years, Orange County has failed to take advantage of the non-dilutive public funds available for early stage capitalization of new companies and, as such, has not capitalized on an opportunity to develop and support our local high technology ecosystem.
OCTANe and the Henry Samueli School of Engineering (HSSoE) have formed a collaborative partnership in an effort to bring more small business innovation research grants to Orange County and the UCI campus. In addition to HSSoE, UCI participation includes faculty from the Donald Bren School of Information and Computer Sciences, School of Biological Sciences, and School of Physical Sciences. 
This program will provide a combination of educational sessions and direct coaching and submission support to assist up to six start-up companies to target, create, and submit grant applications for small business innovative research funding and it is expected that a significant number of these will receive this non-dilutive funding.  The funding ultimately is used to build new companies, create jobs, and stimulate the economy.
Greg Washington, Dean of the Henry Samueli School of Engineering, William Tang, Associate Dean for Research and professor of Biomedical Engineering and Electrical Engineering and Computer Science, and OCTANe, a non-profit organization focused on connecting people and ideas with resources and capital to fuel the high technology ecosystem in Orange County will be coordinating the program.

We will kick off with an introductory seminar on 10 April 2013, quickly followed by a "hands-on" workshop for all interested groups that are considering applying for an SBIR or STTR grant.  The aim is to select up to six companies that match well with the expertise available on campus for direct consulting support in targeted agencies and creating grant submissions for the 2013 grant cycle.
Agenda:
4:00 - 4:30pm  Registration and Networking

4:30 - 5:00       "The importance of SBIR's to the Innovation Economy and the University of CA, Irvine.
5:00 - 5:20       Overview of SBIR/STTR Process and opportunities to secure research funding and    initial seed.                
5:20 - 5:40       How SBIR Funding has been used to build and commercialize innovative  technologies.
5:40 - 6:00       SBIR Initiative: Process and Next Steps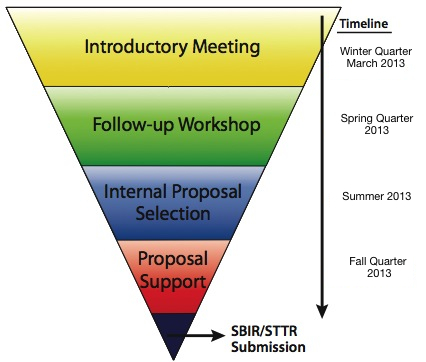 Ying Hus, PhD - General Manager, ISC8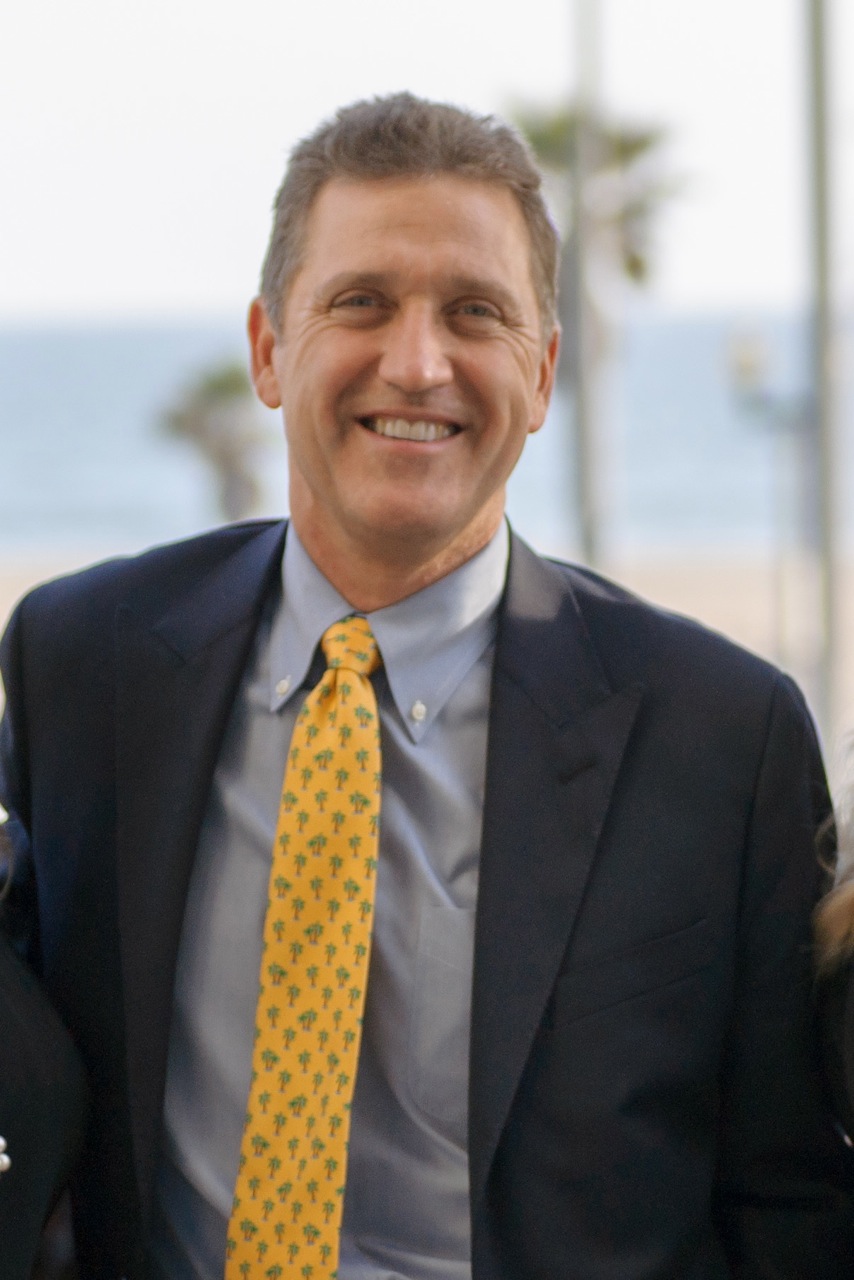 Matthew Jenusaitis - President & CEO, OCTANe
Matthew Jenusaitis joined as the president and CEO of OCTANe in June 2009. Prior to OCTANE, Matthew spent 15 years at Boston Scientific, where he served in numerous executive marketing and general management positions. Matthew was also an executive in residence for the private equity firm Warburg Pincus. This led to Matthew assuming the role of president of ev3 Neurovascular, one of Warburg's portfolio companies. Matthew sits on the boards of Avantis Medical in Sunnyvale, California; Creagh Medical in Galway, Ireland; NeuroInterventional Therapeutics in Pittsburgh, Pennsylvania; and Pulsar Vascular in San Jose, California. He also sits on the advisory boards of Cornell's School of Biomedical Engineering, the University of California Bren School of Information and Computer Science, and the Keck Graduate Institute of Applied Life Sciences. Matthew holds a Bachelor of Science in Chemical Engineering, cum laude, from Cornell University, a Master of Science in Biomedical Engineering from Arizona State University, and a Master of Business Administration from University of California, Irvine.

Aaron Kushner - CEO, GK Materials

Stephanie O'Keeffe, PhD - NextGen Aeronautics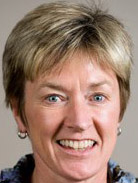 Molly B. Schmid, Ph.D. - TriTech SBDC
Molly B. Schmid, Ph.D. is Vice President of the Inland Empire network of the Tech Coast Angels and a member of the TCA Board of Directors. She has specific expertise in early stage biotechnology companies, stemming from her own roles in scientific management, project leadership, and business development in three biotechnology companies. Her career has been about equally split between academia and industry. Most recently, she was Professor and Entrepreneur-in-Residence at Keck Graduate Institute of Applied Life Sciences and Adjunct Professor at the Drucker School of Management in Claremont CA, where she taught courses in drug discovery and entrepreneurship, and chaired the intellectual property committee.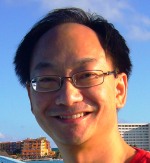 William Tang - Associate Dean for Research, Henry Samueli School of Engineering, UCI
William C. Tang received his BS, MS, and Ph.D. in Electrical Engineering & Computer Sciences from the University of California at Berkeley in 1980,1982, and 1990, respectively. His seminal thesis work on the electrostatic comb drive has become a crucial building block for many microactuator and microsensor research in the field.
Since his graduation, he continued his contribution to the MEMS field first in the automotive industry as a Research Senior at Ford Research Laboratory in Dearborn, Michigan, and as the Sensor Research Manager at Ford Microelectronics, Inc., in Colorado Springs, Colorado. In 1996, he joined the Jet Propulsion Laboratory, California Institute of Technology, where he was the Supervisor of the MEMS Technology Group, leading the pursuit of MEMS technology for space applications. In July 1999, he assumed the responsibilities as a Program Manager at the Defense Advanced Research Projects Agency. He took over the MEMS and Micro Power Generation programs, and established new programs in Nano Mechanical Array Signal Processors and Chip-Scale Atomic Clock.

Since July 2002, Dr. Tang has been on faculty as a professor with the Department of Biomedical Engineering at the University of California, Irvine, with a joint appointment at the Department of Electrical Engineering and Computer Science. Between July 2003 and June 2005 and between July 1 and December 31, 2010, he was the Associate Chair for Undergraduate Education of the Biomedical Engineering Department. From July 2005 to June 2006, and from July 2009 to June 2010, he was appointed Interim and Acting Chair for the Department, respectively. Since March 2008, (except July through December 2010) he has been serving as the Associate Dean for Research in the Henry Samueli School of Engineering.

His current research interests are in micro- and nano-scale technologies for wireless medical implants, micro biomechanics, microfabrication technologies, microactuators and microsensors. He is actively involved in international research and development activities through his roles as member or chair of organizing committees of international technical conferences, and member of scientific advisory committee for research institutes oversea. Including the patent on electrostatic comb-drive actuator, Dr. Tang was awarded five U. S. patents and two patents pending on MEMS designs and technologies. He is the author and co-author for over seventy conference articles, refereed journal papers and book chapters in the MEMS field, and is frequently invited to speak in seminars and workshops. Dr. Tang is a Senior Member of the Institute of Electrical and Electronics Engineers (IEEE), a Fellow and Chartered Physicist with the Institute of Physics, a Fellow of the American Institute for Medical and Biological Engineering.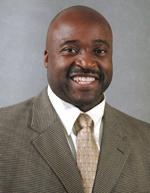 Gregory Washington - Dean, Henry Samueli School of Engineering, UCI

Dean Gregory N. Washington, Ph.D., joined The Henry Samueli School of Engineering in August 2011. Prior to his arrival at UC Irvine, he served as the interim dean for the College of Engineering at The Ohio State University, where he provided visionary leadership, oversight and management for one of the nation's largest and highest ranked engineering programs. He joined the faculty at OSU in 1995, became the associate dean for research in 2005 and then was appointed interim dean in 2008. As a professor of mechanical engineering, his research is in the design and control of smart material systems, the design and control of hybrid electric vehicles and the design of smart electromagnetic systems.

Washington has been involved in multidomain research for the last 20 years. His core area of interest lies in the area of dynamic systems, with an emphasis on modeling and control of smart material systems and devices. He has been involved in the design and control of mechanically actuated antennas, advanced automotive systems incorporating smart materials, hybrid electric vehicles, and structural position and vibration control with smart materials.

He has conducted research for a host of organizations including the National Science Foundation (NSF), NASA, General Motors Company, the Air Force Research Laboratory and the U.S. Army Research Office; and has served as a member of the U.S. Air Force Scientific Advisory Board, NSF Engineering Advisory Committee, Institute for Defense Analyses and numerous other boards. Washington accumulated a long list of research and teaching awards from OSU, including the Alumni Award for Distinguished Teaching, the Harrison Faculty Award for Excellence in Engineering Education and the Lumley Research Award. He also is the recipient of the NSF Faculty Early Career Development (CAREER) Award. Washington holds bachelor's, master's and doctoral degrees in mechanical engineering from North Carolina State University.

Light appetizers and beverages will be served.

Have questions about SBIR/STTR Grant Development Series?
Contact OCTANe
When & Where

UC Irvine University Club
801 E Peltason
Irvine, CA 92618


Wednesday, April 10, 2013 from 4:00 PM to 6:00 PM (PDT)
Add to my calendar
Organizer
OCTANe
Website:http://www.octaneoc.org/organizer/octane-2/
SBIR/STTR Grant Development Series