Description
SBIR/STTR 2 Day Training & Counselling Symposium
University of Rhode Island Research Foundation
January 30-31, 2019
Who should attend
:
Anyone planning on submitting an SBIR/STTR proposal to the NIH in the next 12 months

Individuals interested in learning enough about the program to determine if they are interested in pursuing future submissions

Individuals supporting SBIR/STTR applicants and companies including financial managers, business managers, other administrative personnel

Individuals from academic institutions interested in working with SBIR/STTR applicants as subcontractors and supporting personnel
Why you should attend:
National averages for NIH SBIR proposal funding are around 20% for Phase I and 40% for Phase II

BBCetc clients are funded at a rate two to three times higher than the national average across agencies
---
January 30, 8:30am - 4:30pm
SBIR/STTR Proposal Preparation for NIH
Day 1 of this workshop provides detailed instruction on developing competitive proposals for the National Institutes of Health's (NIH) SBIR/STTR program. Conducted by SBIR/STTR expert, Jerry Hollister, of the nationally recognized SBIR/STTR consulting firm, BBC Entrepreneurial Training & Consulting (BBCetc) material covered will include:
Current information on the SBIR/STTR programs

Strategies for targeting your proposal to address the mission and requirements of the NIH

How to approach each section of your proposal

Planning your commercialization strategy

Writing to meet the expectations of reviewers

Common problems and pitfalls and how to avoid them
---
January 31, 8:30am - 4:00pm
SBIR/STTR Proposal Preparation for NIH cont'd.
The morning of Day 2 will focus on commercialization planning and budget preparation for an SBIR/STTR proposal. The afternoon will provide time for one-on-one meetings with companies.
8:30 - 10am - Commercialization Planning for SBIR/STTR-Stage Companies
A credible commercialization strategy not only helps you evaluate your customers and market, it is critical to garnering the attention of funding sources. A solid commercialization plan is also a key differentiator in SBIR/STTR proposal reviews, so it is important to know what your target agency/institute expects to see in a well-planned path to market. This session will cover the key components of an effective plan, how to find and use cost-effective market research to direct your efforts, supporting documents you will need and other tips to guide your efforts.
10:15 - 11:45am - How to Prepare a Budget for Your SBIR/STTR Proposal
Developing a proper budget for a grant or contract proposal should not be overlooked. A proper budget can be an effective tool in driving the project from start to finish. Be sure not to leave money on the table. This session will walk through the development of a project budget. Items covered will include: what costs need to be included, how to write a budget justification, can the company afford to pursue this project, what indirect rate should be used and more.
12:30 - 4pm - One-on-one meetings
Meet with a BBCetc SBIR/STTR expert and discuss you project, ask questions and get guidance on next steps on the path to proposal submission.
---
About the Presenter: Jerry Hollister, Principal Consultant BBCetc BBCetc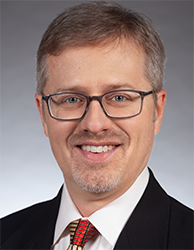 Jerry Hollister is a BBCetc Principal Consultant, joining the company in 2017 with 30 years of leadership experience in government, higher education, non-profit and for-profit enterprises. After earning an engineering degree from the University of Michigan, he served as commissioned Naval Officer in the Civil Engineer Corps and a warranted Contracting Officer for the Dept. of Defense. Prior to joining BBCetc, Jerry was Chief Operating Officer for Michigan-based Niowave, a developer of superconducting electron accelerators, where he worked to build the successful start-up company from 2008-17. Jerry was instrumental in Niowave receiving $20 million in SBIR awards. Niowave was named the 2010 SBIR/STTR Small Business of the Year by the Dept. of Energy and, in 2016, was honored with the S.B.A.'s Tibbetts Award, which recognizes the best in SBIR achievement. Before joining Niowave, Jerry served in a number of non-profit and educational roles following his honorable discharge from the Navy.
About BBCetc
BBCetc is a nationally recognized entrepreneurial consulting group specializing in helping emerging technology companies to win SBIR/STTR funding and use it strategically to propel growth. Its services include training courses and one-on-one consulting in the areas of technology assessment, SBIR/STTR proposal development, commercialization planning, and grants and contracts management. With expertise in all 11 participating agencies, BBCetc has trained thousands of entrepreneurs in how to prepare winning SBIR/STTR proposals and coached hundreds of companies one-on-one through the process.