Multiple Dates
SBCCD Chancellor Candidates Vision Presentations
Hear from three Chancellor candidates and their vision for the San Bernardino Community College District.
About this event
SBCCD Chancellor Candidates Vision Presentations
Our national search for San Bernardino Community College District's 15th Chancellor has resulted in a robust candidate pool—and we've narrowed the finalists to three exceptional leaders in higher education.
On Monday, May 17, we are hosting three Chancellor candidates to present their vision for our college district.
10 to 11:30 a.m. on May 17: Edward Bush, Ph.D.
2 to 3:30 p.m. on May 17: Diana Z. Rodriguez
We invite you to attend their vision presentation from your computer or mobile device. Vision presentations will be held online via Zoom. The public is welcome; registration is required.
Submit Your Questions
Please submit topics or questions you would like the candidates to address during their presentation. Send an email to community@sbccd.edu by May 11.
Profile of SBCCD's Next Chancellor
As SBCCD's chief executive officer, our next Chancellor will mobilize the educational mission of Crafton Hills College, San Bernardino Valley College, Economic Development & Corporate Training, and the district's KVCR TV/FM station. SBCCD has nearly 20,000 students, 1,000 faculty and staff, an operating budget of $200 million, and generates $620 million in local economic impact through alumni salaries and business partnerships.
About the SBCCD Chancellor Candidates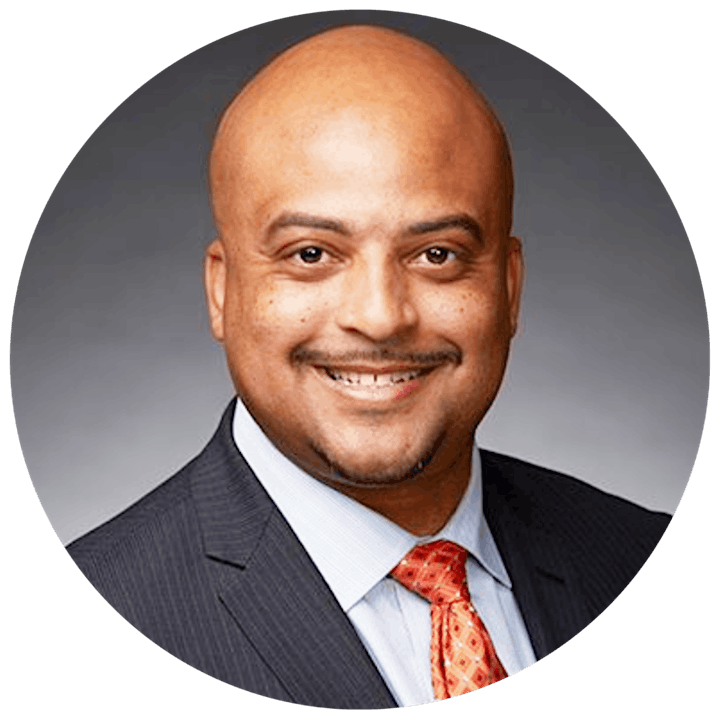 Edward Bush, Ph.D.
Edward C. Bush, Ph.D. has 25 years of experience in higher education with 23 of those years serving in the California Community College System. He is well-known throughout the State of California as a leader who has been able to reimagine traditional institutional practices. Dr. Bush holds a Ph.D. in Urban Educational Leadership from Claremont Graduate University, a Master of Arts Degree in Public Administration from California State University San Bernardino, and a Bachelor of Arts degree in Political Science from the University of California Riverside.
Dr. Bush began his professional journey in higher education as an Admissions Recruiter for California State University San Bernardino. He then went on to serve as a faculty member and administrator in the Riverside Community College District for 17 years. During this time, Dr. Bush was widely respected as an equity-focused, student-centered faculty member, and administrator who worked collaboratively across stakeholder groups to develop innovative programs to improve the student experience.
Dr. Bush currently serves as the President of Cosumnes River College in Sacramento. He is a student success focused leader with a clear vision and expertise in leading organizations through periods of change and structural disruption. Dr. Bush is an educational visionary whose innovative approach has improved student outcomes while reducing both achievement and opportunity gaps for students of color and other historically marginalized student populations. Dr. Bush is dedicated to creating teams of educators who are committed to working towards meeting the evolving needs of students and the communities in which they serve.
As a scholar-practitioner, Dr. Bush is committed to tackling issues relating to equity, diversity, and access for all students. His leadership expertise includes his involvement in statewide committees and initiatives. He currently serves as the Area 2 representative for the California Community College League CEO Board, the CEO Representative for the state Chancellor's Office Diversity, Equity and Inclusion Committee as well as the Chancellor's Office Student Success Metrics Task Force. Moreover, Dr. Bush is a co-author of multiple books and book chapters and has published 12 peer-reviewed publications for a variety of scholarly journals.
Dr. Bush has a history of developing programs and services that foster student success as well as creating successful targeted programs for underserved populations. He is a Co-Founder and Board Member of the African American Male Network and Development, Incorporated (A2MEND). A2MEND is a non-profit organization comprised of community college faculty and administrators who volunteer their time to use their scholarly and professional expertise to foster institutional change within the Colleges they serve. A2MEND is a nationally recognized organization that has successfully improved the educational outcomes for men of color enrolled in the California Community College system. Dr. Bush also serves on the board of directors of four non-profit foundations and remains committed to being a resource and thought-leader for numerous college and district-level committees. Dr. Bush has presented his strategies for improving student outcomes with numerous national, statewide, and local organizations.
Personally, Dr. Bush and his wife Dr. Jenise have together called San Bernardino home since 1995 where they raised their two college graduate children. Although residing currently in Northern California, Dr. Bush has continued to invest his time and resources to create a brighter future for the San Bernardino community.
Diana Z. Rodriguez
Diana Z. Rodriguez has over 30 years of experience in higher education, with over 15 years in executive leadership positions. Diana has served as the 14th president of San Bernardino Valley College (SBVC) since 2016. Prior to her current position, she served as the Vice President of Student Services and Interim Vice President of Academic Services at Las Positas College, as well as Vice President of Student Services at Palo Verde College. Diana began her career as a classified professional, then transitioned to a college counselor and tenured faculty member. This experience gave her first-hand insight into the unique challenges faced by students, faculty, and classified professionals in California's diverse higher education landscape.
Diana has led SBVC in graduating several of the largest graduating classes in its history. Under her leadership, the college has focused on strengthening and expanding partnerships with local school districts, public agencies, and elected officials. These efforts have expanded SBVC's community visibility and reach to unprecedented levels, garnered numerous state and national awards, and helped achieve the highest possible level of accreditation.
During the 2020-21 academic year, Diana spearheaded multiple student equity-centered initiatives, such as the campus-wide equity, inclusion, and anti-racism committee, which brought together faculty, classified professionals, and managers to effect historic, equity-focused transformational change on campus to benefit its most vulnerable and underserved populations. In addition, Diana organized a community task force dedicated to increasing college enrollment among local African American and LatinX high school graduates, who were disproportionately impacted by the global COVID-19 pandemic.
Diana is a student-centered and innovative leader who has challenged educational processes that impede student success. Her leadership has led to the development of a remarkably high number of 'firsts' for the college, such as the GenerationGo! high school internship program, the Valley360 Resource Center food pantry, the Workforce Readiness Program, and the annual SBVC Day of Service, among many others.
During Diana's presidency, San Bernardino Valley College has achieved some of its highest historic records and honors:
- Ranked #1 most affordable community college in California
- Ranked #1 psychiatric tech program in California
- Ranked #2 in California and #15 nationally for mid-career earnings of alumni
- Ranked #7 best online community college in California
- Ranked Top 50 computer science program nationally
- Ranked Top 50 community college nationally for LatinX students
- Achieved the highest university transfer rate in college's history
- Graduated several of the largest classes in college's history
- Pharmacy tech program achieved national accreditation for the first time in history
- Received 17 Strong Workforce Stars from State Chancellor's Office
Recognized state-wide for her leadership and advocacy, Diana has received numerous awards, including:
- 2017 Legacy of Service Award, Librería Del Pueblo
- 2018 Woman of the Year Award, 47th Assembly District of California
- 2019 Latina of the Year Award, Redlands Northside Impact Committee
- 2020 Centennial Trailblazer Award, Zeta Phi Beta Sorority, Inc., Phi Mu Zeta Chapter
As a native of Southern California, second-generation Mexican-American and a first-generation community college student, Diana's background is reflective of the vast majority of the community college students in the region and has shaped her into a passionate advocate for underserved student populations. She is known as a caring, compassionate, and considerate leader, with a track record of improving campus morale, increasing student enrollment, advocating for institutional innovation and professional development, and successfully mobilizing campus-wide support for student equity and student success-related initiatives.
Diana earned an Associate's Degree in Liberal Arts from Palo Verde College, a Bachelor's Degree in Marketing, a Master's Degree in Business Administration, and a Master's Degree in Education from California State University, San Bernardino, and is a doctoral candidate in Higher Educational Leadership at Northcentral University.
Organizer of SBCCD Chancellor Candidates Vision Presentations
San Bernardino Community College District serves 20,000 students through Crafton Hills College and San Bernardino Valley College. For nearly 100 years, our colleges have provided access to affordable, award-winning education and career training programs for the residents of Big Bear, Bloomington, Calimesa, Colton, Fontana, Grand Terrace, Highland, Loma Linda, Redlands, Rialto, San Bernardino and Yucaipa. Beyond our campues, we educate and inspire learners of all ages through Empire KVCR, the PBS and NPR affiliate station for the Inland Empire on 91.9 FM and TV Channel 24. Learn more at www.sbccd.edu