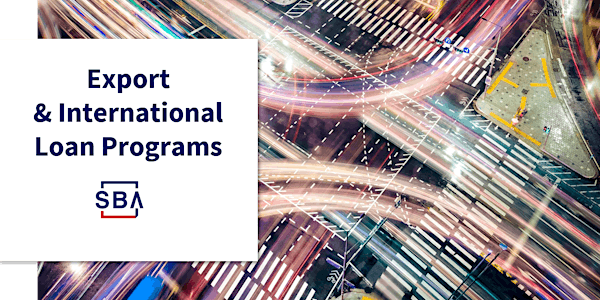 SBAs Export and International Trade Loan Programs - December 1
Join SBA's International Trade Specialists as they review SBA's Export and International Loan programs.
About this event
Join the U.S. Small Business Administration's International Trade Specialists at they review the SBA's Export Loan programs which offer a 90 percent guaranty.  The first of a three part series, this free webinar will focus on the International Trade loan program.  
SBA's International Trade Loan Program offers term loans to businesses that plan to start or continue exporting or that that have been adversely affected by competition from imports. The proceeds of the loan must enable the borrower to be in a better position to compete. The program provides a 90% guaranty on loan amounts up to $5 million.