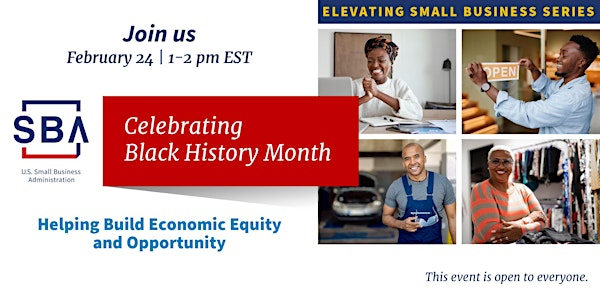 SBA's Elevating Small Business Series: Celebrating Black History Month
Join the U.S. Small Business Administration's online event to celebrate Black History Month.
About this event
Join the U.S. Small Business Administration to celebrate Black History Month! The event will feature a fireside chat and conversation with SBA Administrator Isabella Casillas Guzman and Dr. Benjamin Chavis, Jr., President and CEO of the National Newspaper Publishers Association, on financial wellness, creating generational wealth through entrepreneurship, and the importance of increasing equity and access to opportunities to help uplift and support Black-owned small businesses. There will be an audience Q&A where Dr. Chavis will be joined by SBA's Chief of Staff Antwaun Griffin and SBA St. Louis District Director Maureen Brinkley to discuss SBA initiatives and resources that support existing small businesses and new startups as they pivot and grow in a post-COVID world. The event will be moderated by Kendall Corley, the SBA's Deputy Chief of Staff of External Engagement.
The webinar will be recorded.
All SBA programs and services are extended to the public on a nondiscriminatory basis. SBA's support of or participation in this event is not an endorsement of any product, service, or entity. Reasonable accommodations for persons with disabilities will be made if requested at least four (4) days in advance of this event. Please send an email to reasonableaccommodation@sba.gov with the subject header "ACCOMMODATION REQUEST".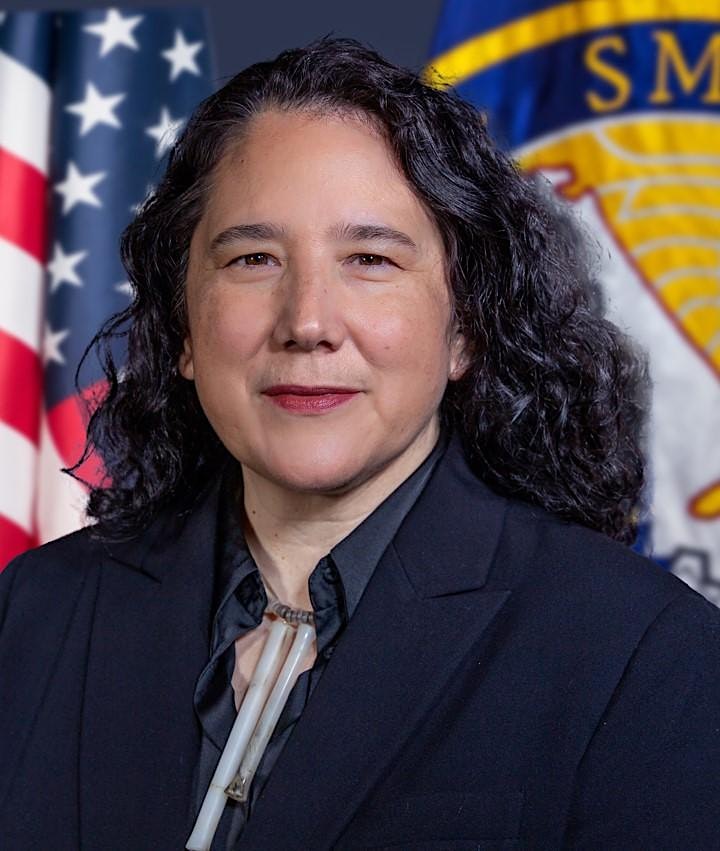 Featured Speaker
Isabella Casillas Guzman | Administrator | U.S. Small Business Administration
Isabella Casillas Guzman serves as the 27th Administrator of the U.S. Small Business Administration (SBA) and was sworn in on Wednesday, March 17, 2021. Administrator Guzman represents the more than 32.5 million U.S. small businesses and is committed to helping small business owners and entrepreneurs start, grow and be resilient.
A lifelong proponent of small businesses, Guzman grew up as the daughter of a small business owner and learned at a young age how important small businesses are to the communities they serve, the people they employ, and the economies they help power.
Administrator Guzman previously served as Director of the California Office of the Small Business Advocate, a position she held after being appointed by Governor Gavin Newsom in April 2019. In that role, she served as the voice of small businesses and innovative startups in the 5th largest economy in the world. She administered and advocated for programs and initiatives to help small businesses access capital, markets, and networks for stronger outcomes. She and her team helped connect entrepreneurs in every community with the resources needed. As the economic recovery support function coordinator for the state, she focused on resilience and most recently worked to help small businesses access relief during the COVID-19 pandemic.
In California, Administrator Guzman oversaw a network of small business centers focused on expanding assistance to underserved business groups. She launched new public private partnerships and collaborated to deliver cutting edge resources to small businesses, including through initiatives like Get Digital CA to increase technology and e-commerce adoption and Source Diverse Source Local to strengthen supply chain readiness. She advocated fiercely for financial relief for small businesses, leading to the expansion of state supported lending and the largest COVID-19 grant relief program in the nation at over $2.5 billion. Guzman's office launched the Entrepreneurship Task Force to serve as a bridge to small businesses and create content and programs to help strengthen the competitiveness of startup and small firms.
Administrator Guzman has previously served in leadership at the SBA as the agency's Deputy Chief of Staff and Senior Advisor during the Obama-Biden Administration, where she oversaw policy and new program implementation. She was a small business entrepreneur herself, and an advisor to fellow founders including in accelerating technology commercialization and in helping small business contractors leverage the federal marketplace. Administrator Guzman earned a Bachelor of Science from the University of Pennsylvania Wharton School of Business.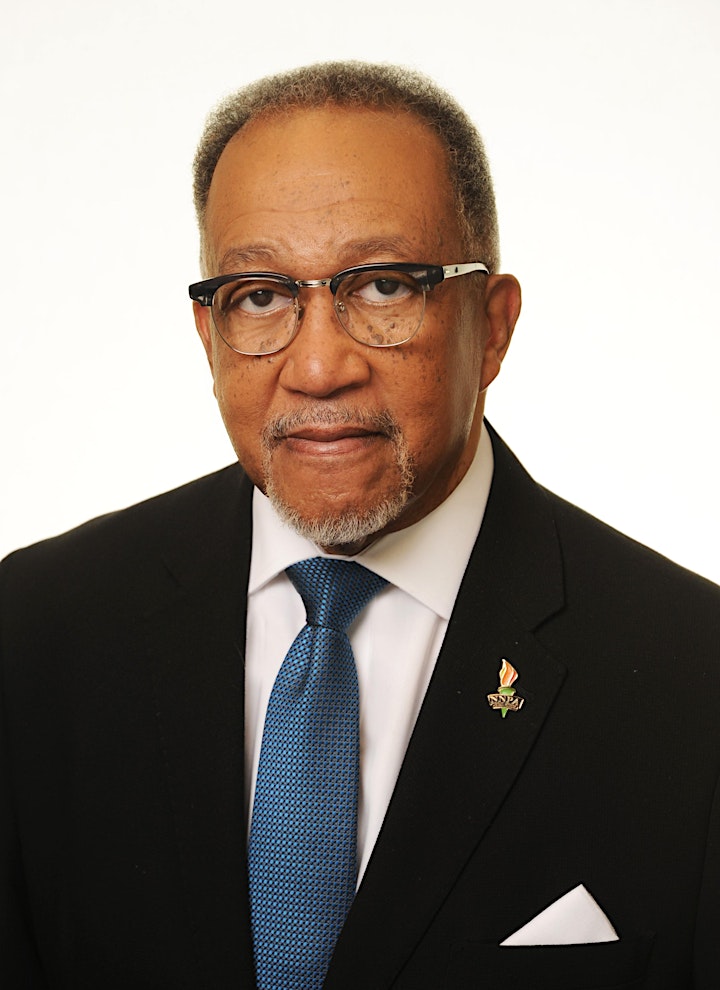 Featured Speaker
Dr. Benjamin Chavis, Jr. | President and CEO | National Newspaper Publishers Association
Dr. Benjamin F. Chavis Jr., entrepreneur, global business leader, educator, chemist, civil rights leader, NAACP Life Member, syndicated columnist, theologian, and author is currently the President and CEO of the National Newspaper Publishers Association (NNPA): The Black Press of America. Dr. Chavis serves on the Board of the National Association for Equal Opportunity in Higher Education (NAFEO). Dr. Chavis is also the former President and Co-Founder of the Hip-Hop Summit Action Network (HSAN), the world's largest coalition of hip-hop artists and recording industry executives. Dr. Chavis' award-winning syndicated column for the National Newspaper Publishers Association (NNPA) reaches 30 million readers weekly throughout the United States, Africa and the Caribbean.
A native of Oxford, North Carolina, Dr. Chavis received the Bachelor of Arts, BA, in Chemistry from University of North Carolina; the Master of Divinity, M.Div., magna cum laude, from Duke University; and the Doctor of Ministry, D.Min., from Howard University. Dr. Chavis has also completed course requirements for the Doctor of Philosophy, Ph.D., in systematic theology, from Union Theological Seminary. Dr. Chavis is an ordained minister in the United Church of Christ.
Dr. Benjamin F. Chavis, Jr. began his career in 1963, as a statewide youth coordinator in NC for the Reverend Dr. Martin Luther King, Jr., and the Southern Christian Leadership Conference (SCLC). In 1970, Chavis was appointed Southern Regional Program Director of the 1.7-million-member United Church of Christ Commission for Racial Justice (UCC-CRJ) and by 1985 was named the Executive Director and CEO of the UCC-CRJ. In 1988, Dr. Chavis was elected Vice President of the National Council of Churches of the USA.
In 1993 and 1994 Dr. Chavis served as the Executive Director and CEO of the National Association for the Advancement of Colored People (NAACP) and remains an active supporter of the NAACP. In 1995, Dr. Chavis was the National Director and organizer of the Million Man March. From 1995 to 1997 Chavis was the Executive Director and CEO of the National African American Leadership Summit (NAALS). The 2010 theatrical release of the full-length movie "Blood Done Sign My Name" distributed by Paladin, directed by Jeb Stuart, starring Ricky Schroder, Nate Parker, and Lela Rochon depicts a true story from Dr. Chavis' early days in the Civil Rights Movement during the 1960's and 1970's in his hometown of Oxford, NC.
Dr Chavis has authored books and other publications including: An American Political Prisoner Appeals for Human Rights, Psalms from Prison, Toxic Waste and Race in the United States of America: A National Report on the Racial and Socioeconomic Characteristics of Communities with Hazardous Waste Sites, Report of Fact Finding Mission of African American Church and Community Leaders to the Republic of Angola, Pastoral Letter on Contemporary Racism and the Role of the Church, The National Agenda: Public Policy Issues, Analyses, And Programmatic Plans of Action (2000-2008), and FUSION: Bridging the Gap between Civil Rights and Hip-Hop with MC Lyte (2015).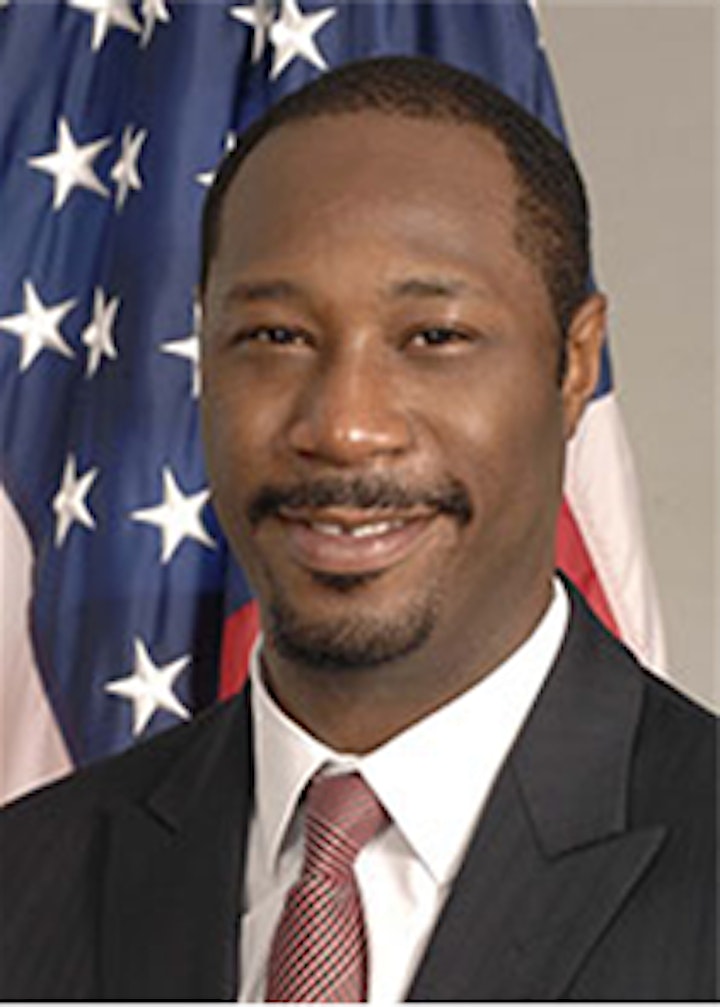 Featured Speaker
Antwaun Griffin | Chief of Staff | U.S. Small Business Administration
Antwaun Griffin serves as Chief of Staff for the U.S. Small Business Administration, the primary senior executive advisor to the Administrator on program and policy matters with national scope and impact. Mr. Griffin most recently served as Chief Policy Advisor to the Secretary of Commerce on pandemic and economic recovery programs, coordinating with the White House COVID-19 Task Force, Centers for Disease Control, White House Domestic Policy Council, U.S. Health and Human Services, U.S. State Department, industry leaders and other internal and external stakeholders to develop policy guidance improving workplace/worker safety, domestic and international travel, and supply chain resiliency.
Mr. Griffin previously served as Senior Advisor in the SBA Office of Field Operations, leading coordination for the Obama-Biden Administration with the agency's 114 Regional, District, and Branch Offices, disseminating and overseeing policies, guidelines and operating procedures for the day-today management and operations of all of the agency's U.S. field offices. He served as the primary liaison for administration officials and external stakeholders to ensure SBA offices were equipped to act on statutory, program and policy changes impacting small businesses including The American Recovery and Reinvestment Act, The Small Business Jobs Act, and The Affordable Care Act.
Mr. Griffin has also served as a strategic advisor for planning and implementation of Biden for President and Democratic National Committee Get Out The Vote (GOTV) efforts with a focus on communities of color. In these roles, he coordinated Biden for President Coalitions and political team outreach to key stakeholders especially relating to GOTV programming, as well as liaising between the National GOTV Director, National Vote by Mail & Paid Programs Director, and National Organizing Director on key GOTV infrastructure throughout targeted states.
Mr. Griffin graduated from the University of Virginia Echol's Scholar Program in Charlottesville, Virginia with a bachelor's degree in American Government, Economics, and American History.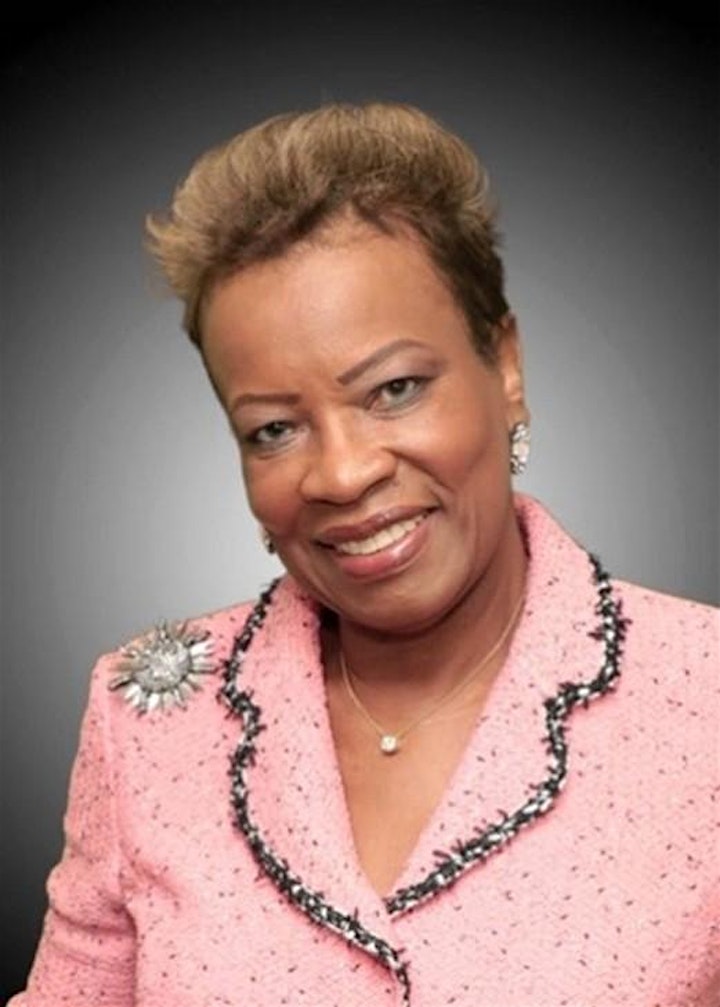 Featured Speaker
Maureen Brinkley | St. Louis District Director | U. S. Small Business Administration
Maureen Brinkley has been with the U.S. Small Business Administration since the beginning of her career and was appointed District Director for the St. Louis office in January 2017. In this capacity she is responsible for delivering SBA programs and services to the 54 counties that comprise the eastern half of Missouri and oversees daily operations of the local SBA office in St. Louis, Missouri. Having started with SBA as an administrative clerk in 1967, she worked her way to the top position by learning the skills for and serving in every position in the district office, including loan processing and loan servicing officer, economic development specialist and business 8(a) business opportunity specialist. Recognized throughout the agency as a subject-matter-expert on the 8(a) Business Development Program, she was the lead on a team that re-wrote the Standard Operating Procedures that govern its execution and was instrumental in bringing World Wide Technology into the 8(a) program back in 1992. Today that company is the largest African American owned firm in the United States and earned $13.4 billion in revenue in 2020.
A true champion and advocate for small businesses, Maureen launched and led the largest SBA One Stop Capital Shop in the nation and presided over a Welfare-to-Work Initiative that helped hundreds of women in poverty-stricken communities throughout St. Louis realize their independence through small business ownership. Through her service on numerous special details for SBA headquarters, she initiated projects that expanded the use of SBA programs across the 48 contiguous states and Alaska and developed innovative marketing approaches that reached historically underserved communities.
Maureen is a graduate of the Excellence in Government Fellows Leadership Program and the recipient of the very first SBA Administrator's Award. In 2019, Maureen was honored by the Urban League of Metropolitan St. Louis, Inc., during their Salute to Women in Leadership Gala. In 2017, Maureen was recognized with the Mayor's Award by St. Louis City Mayor Lyda Krewson, who honored her for her many years of dedication to helping St. Louis small businesses start and grow. In honor of Women's History Month, the Missouri Minority Business Development Agency will host its 2nd Annual Tribute to Women Business Leaders Brunch on March 30, 2022. Maureen is among this year's honorees.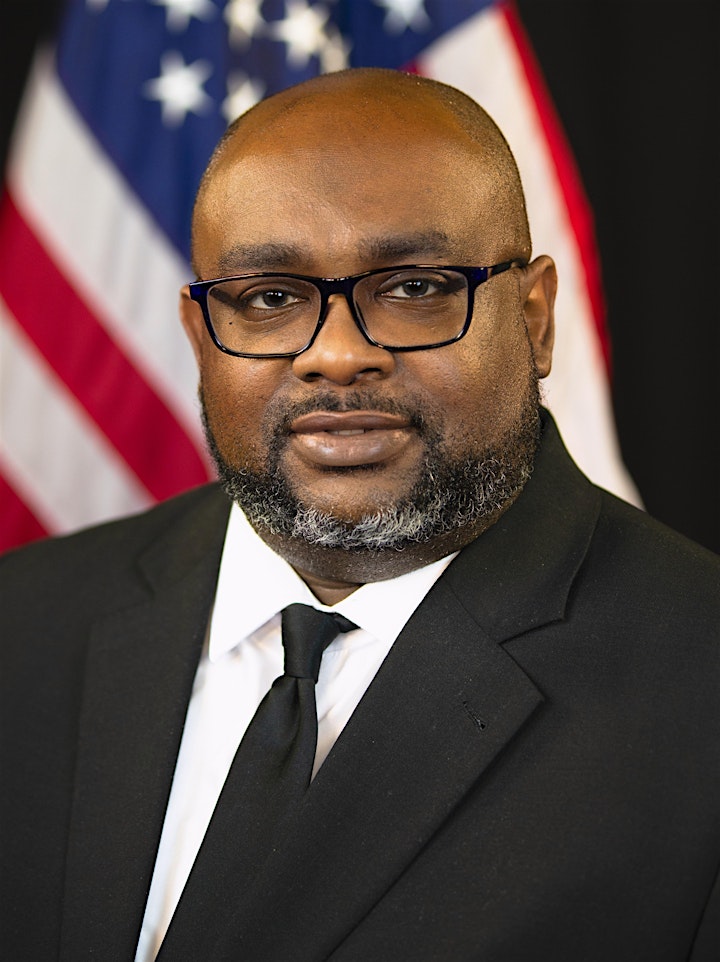 Moderator
Kendall Corley | Deputy Chief of Staff of External Engagement| U.S. Small Business Administration
Mr. Corley serves as the Deputy Chief of Staff of External Engagement in the Office of the Administrator at the U.S. Small Business Administration. In this role, Mr. Corley is responsible for providing advice, guidance, and assistance to the Administrator and other key agency officials in multiple program areas related to external engagement.
Mr. Corley most recently served as Senior Advisor for Public Engagement and Intergovernmental Affairs for the Presidential Inaugural Committee and served on President Biden's campaign committee in many capacities. He has held the role of State Director in South Carolina for the primary cycle, Senior Advisor for the state of Michigan, and Senior Advisor for the Southern Region. In addition to campaign work, he has served in state and local government with the South Carolina Court System and the Department of Social Services.
Kendall has also owned and operated two small businesses in the past and understands the value they bring to our nation and economy.
Active in the community, he is a member of the NAACP, Shriner & Masonic Organizations, and Lexington Improvement League. His past service includes: Board of Directors for Central Midlands Council on Government, and the Doctor Katrina Gary Wills foundation.