SBA National Small Business Week Event: Using Design Thinking to Rapidly Br...
Description
Product Design Sprints https://thoughtbot.com/product-design-sprint are a lightweight 5-phase exercise which use design thinking to reduce the inherent risks in successfully bringing new products to market. Design Sprints allow you to rapidly innovate by developing a product or feature idea into a prototype that can be tested to help us fill our riskiest knowledge gaps, validate or invalidate our riskiest assumptions, and guide future work. In this session, Chad Pytel, Developer and CEO of thoughtbot, a world-class web and mobile design and development studio, will demonstrate how design sprints can help your next product succeed.
Who should participate: (limited to 30)
Entrepreneurs developing products for commercialization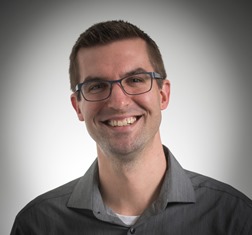 Chad Pytel
Chad Pytel is the founder and CEO of thoughtbot, a software development firm specializing in Ruby on Rails, and creators of Paperclip, Shoulda, FactoryGirl, and Hoptoad, among other projects. thoughtbot embraces both agile development methodologies and a "getting real" project philosophy.
Chad has over 15 years of experience in software development and services, and has presented at various conferences around the world. He has also co-authored two books: Rails AntiPatterns and Pro ActiveRecord for Ruby. He holds bachelor of science degrees in both Computer Science and Humanities & Arts (Drama/Theatre) from Worcester Polytechnic Institute (WPI).
To follow along with Chad and the rest of the thoughtbot team's ideas on development, design, technology, and business, visit their blog at http://robots.thoughtbot.com.