SBA National Small Business Week Event: Designing a Social Impact Business
Description
Starting a business is difficult. Starting a social enterprise or business with impact can be even harder. Through facilitated discussion and use of the Social Business Model Canvas, this session will help you identify gaps and opportunities in your business model and get feedback from your peers on how to improve your idea.
Who should participate: (limited to 30)
Existing Business Owners, New Social Entrepreneurs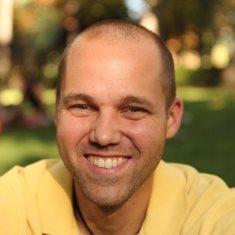 Drew Bonfiglio
Emzingo Group | Co-Founder & Partner
M +1.716.485.1281 | skype: andrew.bonfiglio
Drew Bonfiglio is the co-founder of Emzingo, a social enterprise focused on creating the next generation of responsible leaders. He and his colleagues work with businesses, universities, and professional organizations to design experiences that instill the mindset of responsible leadership, drive employee engagement, promote social innovation, and create a culture of collaboration. Drew also co-leads the Boston local B Corp group, is a member of Conscious Capitalism New England, and is on the leadership team for Net Impact Boston. Drew holds an M.S. in Engineering from Cornell University and an MBA from IE Business School. He lives in Somerville, MA with his wife, daughter and puppy.