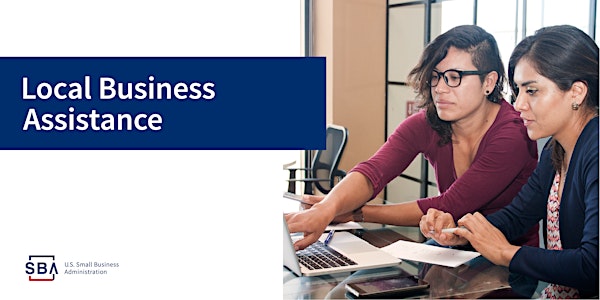 SBA, Jackson County Procurement, & City of Kansas City Certifications
Ever wanted to work with Jackson County or the City of Kansas City as a supplier? Do you want to Learn More About Local Certifications?
About this event
The U.S. Small Business Administration (SBA), Kansas City District Office is hosting a free Small Business Assistance webinar.
The Jackson County, Missouri Government will be talking about how it procures supplies, materials, equipment, construction, or services other than personal or professional at the county level.
The City of Kansas City Government will be engaging businesses on the Minority, Women and Disadvantaged Business Enterprise (MWDBE) and Small Business Enterprise (SBE) and Small Local Business Enterprise (SLBE) Programs.
SBA will talk about how small businesses can find free local certification application assistance through the Procurement Technical Assistance Center (PTAC) and surety bonding through SBA's Bond Guarantee Program.
Agenda:
10:00 – 10:05 am - SBA Regional Administrator Vercie Lark
10:05 – 10:30 am - Jackson County Chief Compliance Officer Jaime Guillen
10:30 – 11:00 am - City of Kansas City – Civil Rights & Equal Opportunity Director Andrea Dorch
11:00 – 11:10 am - SBA Underwriting Marketing Specialist Tamara Murray
11:10 – 11:20 am - PTAC Consultant Jeff Rosenblatt
11:20 – 11:30 am - Q&A