Sales Have Ended
Registrations are closed
Unfortunately the deadline to apply to pitch for the November 3rd InnovateHer Competition has passed. Thank you for your interest, and we hope you will consider attending as an attendee.
Event Information
Location
Hera Hub DC
5028 Wisconsin Ave NW #100
Friendship Heights, DC 20016
Sales Have Ended
Registrations are closed
Unfortunately the deadline to apply to pitch for the November 3rd InnovateHer Competition has passed. Thank you for your interest, and we hope you will consider attending as an attendee.
Description
The SBA 2017 InnovateHER: Innovating for Women Business Challenge is a national competition to drive innovations that make the lives of women and families easier and longer. Local competitions around the US will submit their winners and the SBA will select 10 businesses to compete in the national finals. National finalists will compete for a portion of the $70,000 of prize money donated by the Sara Blakely Foundation.
Springboard Enterprises, Hera Hub, Fosterly, and Black Female Founders are hosting a regional event to select one entrepreneur to participate in the national SBA InnovateHER competition. The event will be held on:
Metro: The closest metro stop is Friendship Heights, located on the red line. Take the Jenifer Street exit and walk south for 2 1/2 blocks.
What is the format?
6:00 pm - 6:15 pm - Refreshments and Welcome
6:15 pm - 8:30 pm - Pre-selected presenters deliver a 2-3 minute elevator pitch (no slides!), followed by feedback from an expert panel.
8:30 pm - 9:00 pm - The panel will deliberate and select the winner whose business plan will then be submitted to the SBA for consideration in the selection of the top 10 national finalists.
Pitching Requirements:
Submit a business plan on entry of competition to IHDCfall2015@gmail.com before midnight on March 24, 2017

Companies should be showcasing products or services that:

Have a measurable impact on the lives of women and families (30%)

Have the potential for commercialization (40%)

Fill a need in the marketplace (30%).

Participants must be at least 18 years of age, U.S. citizens or permanent residents, and meet other requirements as defined in the Competition Rules.
We will be selecting 6-8 companies to pitch in the April 6, 2017 event.
Or, contact Anna Consani //anna@sb.co // 202.242.6088
---
Co-Hosts

Springboard is a highly vetted expert network of innovators, investors and influencers who are dedicated to building high-growth technology-oriented companies led by women. Our programs and initiatives are how we source, qualify, advise, showcase and support the most promising businesses seeking capital or partnerships for product development and expansion.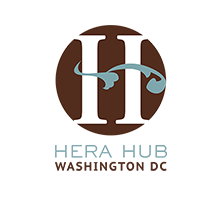 Hera Hub is a shared, flexible work and meeting space where entrepreneurial women can create and collaborate in a professional, productive, spa-like environment. The platform provides our members with connections to other business experts, access to educational workshops, and visibility within the community giving them the support they need to be prosperous.

Fosterly is a community of entrepreneurs, creators, and collaborators challenging themselves to find new opportunities in business and technology. Their mission is to build a community that continues to innovate even as the nature of business and tech changes rapidly.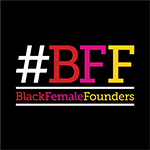 Black Female Founders (#BFF) is an organization whose mission is to provide awareness, support, resources and a platform for Black female entrepreneurs. Black female founders receive almost zero percent of funding for their startups compared to their Black, White and Asian male counterparts.
#BFF seeks to level the playing field by offering Black female entrepreneurs the information and resources they need to succeed such as networking, business mentoring and access to Venture Capitalists (VCs), Angel Investors and other forms of funding.

The Dingman Center for Entrepreneurship is one of the nation's preeminent institutions where the research, education and practice of entrepreneurship are pursued vigorously. Based at the Robert H. Smith School of Business at the University of Maryland, we develop and execute curricular and non-curricular programs to make entrepreneurs of all kinds more successful. The Dingman Center recently launched the Ladies First initiative, its commitment to increasing the number of women involved in entrepreneurship at the University of Maryland.
Date and time
Location
Hera Hub DC
5028 Wisconsin Ave NW #100
Friendship Heights, DC 20016