SBA Financing Workshop

Tuesday, January 12, 2016 from 11:00 AM to 12:30 PM (CST)
Event Details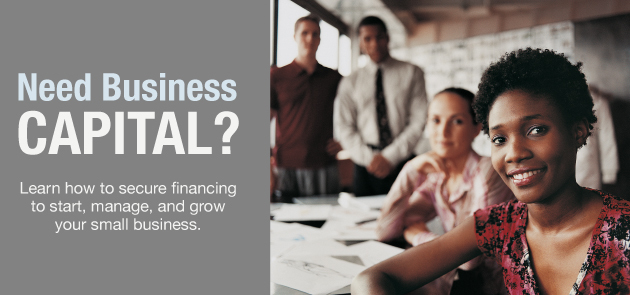 SBA offers a variety of loan programs for very specific purposes.

Learn how to finance your new or existing business during a free workshop at the U.S. Small Business Administration San Antonio District Office.

Most small businesses rely on lenders to provide the capital they need to either open a business or to finance capital improvements.

SBA does not make direct loans to small businesses. Rather, SBA sets the guidelines for loans, which are then made by its partners (lenders, community development organizations, and microlending institutions). The SBA guarantees that these loans will be repaid, thus eliminating some of the risk to the lending partners. So when a business applies for an SBA loan, it is actually applying for a commercial loan, structured according to SBA requirements with an SBA guaranty.
---
Parking Options - Price may vary
City of San Antonio Public Parking Lot on E. Houston St. under IH37 overpass, next to the Red Roof Inn $2.50/per day
Meters behind Hipolito F. Federal Building on various streets
First Presbyterian Church Parking Lot - McCullough Ave at Ave E
Scottish Rite Parking Lot - 4th Aly
Houston Street Garage (hourly/flat rate) - 240E. Houston
Convention Center Garage (flat rate) - 850 E. COmmerce
St. Mary's Street Garage (flat rate) - 400 N. St. Mary's
Houston/Nolan Lot (Daily/flat rate) - Houston at Elm
Central Parking:
Bonham Lot (flat rate) - 330 Ave E.
Medical Arts Lot (flate rate) - 304 Ave E.
Crockett Lot II (flat rate) - 824 E. Houston St.
Travis Lot (flat rate) - 201 Broadway
Bowie Lot II (flat rate) - 328 E. Crockett/Bowie
Commerce St. Garage II (hourly rate) - 849 E. Commerce
Crockett St. Garage II (hourly rate) - 300 E. Crockett
Hyatt Regency San Antonio Garage - 110 Lasoya St.
---
About the SBA
The SBA helps Americans start, build and grow businesses. Through an extensive network of field offices and partnerships with public and private organizations, SBA delivers its services to people throughout the United States, Puerto Rico, the U. S. Virgin Islands and Guam.  Follow SBA on Twitter and like SBA on Facebook to learn about new developments and news of the U.S. Small Business Administration.
Organizer
Our district office is committed to fostering economic growth by providing assistance to small businesses within our service area that spans across 55 counties within Central South Texas. Our mission is to make sure we are providing the right kind of tools and environment, to ensure that American entrepreneurs can start new businesses and create jobs. Our mission is to Power the American Dream.
The counties served are: Atascosa, Bandera, Bastrop, Bee, Bexar, Blanco, Burnet, Caldwell, Calhoun, Comal, Concho, Crockett, De Witt, Dimmit, Edwards, Fayette, Frio, Gillespie, Goliad, Gonzales, Guadalupe, Hays, Irion, Jackson, Karnes, Kendall, Kerr, Kimble, Kinney, La Salle, Lampasas, Lavaca, Lee, Live Oak, Llano, Mason, Maverick, McCulloch, McMullen, Medina, Menard, Real, Refugio, San Saba, Schleicher, Sutton, Tom Green, Travis, Uvalde, Val Verde, Victoria, Web, Williamson, Wilson, and Zavala. 
We are located in the heart of San Antonio in the Hipolito F. Garcia Federal Building, across the street from the Alamo. 
One of the SBA's greatest strengths is its range of programs and resources, helping entrepreneurs start and/or expand a business, create jobs as well as seize new opportunities with government contracts, thus driving the economy towards growth. 
Technical assistance is available through the
San Antonio chapter #165 of SCORE
, which is conveniently located on the same floor as the SBA district office, and the
Austin chapter #249 of SCORE
. There are also 12
Small Business Development
Centers and a Women's Business Center (
San Antonio
). For additional resources please see our
resource guide
. 
Contact our district staff to see how we can assist you with your business success.