SBA Celebrates Women-Owned Businesses – Recognizing the Resilience, Grit, and Tenacity of America's Women Small Business Heroes
About this event
Meet the U.S. Small Business Administration's new Administrator, Isabella Casillas Guzman, during SBA's Women's History Month panel. Join us for a discussion with women business owners as they share their small business stories about how they pivoted during the pandemic and utilized SBA's critical financial lifelines.
You will also hear remarks from Women's Caucus member Congresswoman Chrissy Houlahan (PA-06). This panel will be moderated by Natalie Cofield, Assistant Administrator for SBA's Office of Women's Business Ownership.
Panelists include:
Christi Venable, LPC | CEO and Founder | SMILE Therapy Services, LLC | Washington, DC
Christy NaMee Eriksen | Owner | The Kindred Post, LLC | Juneau, AK
Sabetha Mumm | Owner | Dance Vision | Johnston, IA
Rosa Santana | President and CEO | Santana Group | San Antonio, TX
This webinar will be recorded.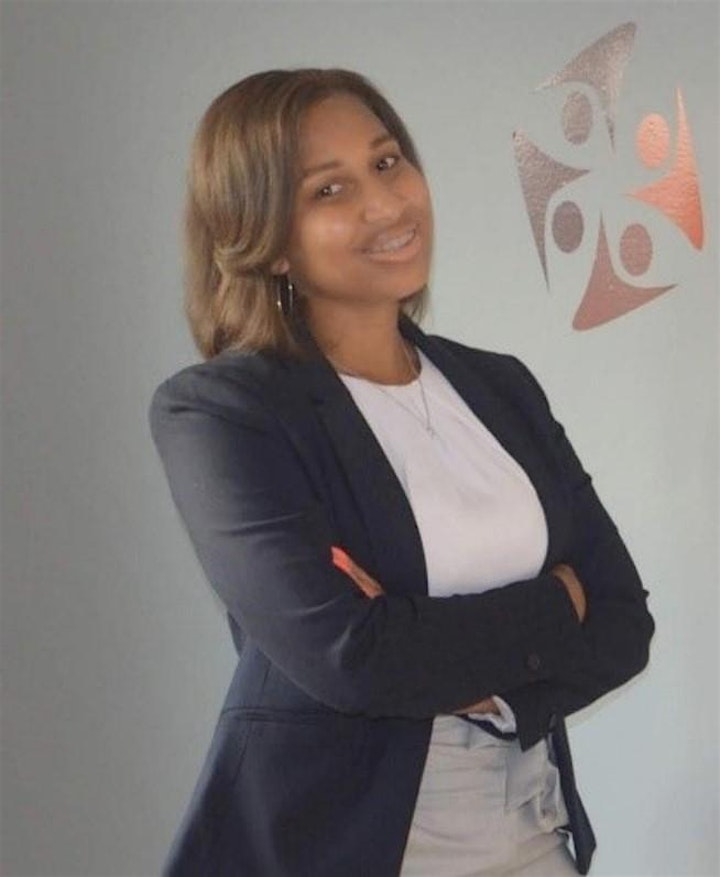 Panelist
Christi Venable, LPC, | CEO and Founder | SMILE Therapy Services, LLC | Washington, DC
Following her work experience in the school and community mental health systems, Christi Venable, a D.C. native and the first in her family to graduate from college, discovered a clear need for access to high-quality mental health services among people with disadvantage backgrounds. Ms. Venable founded SMILE Therapy Services, LLC, an 8(a)-certified, woman and minority owned certified company to help youth and adults who may struggle with mental health, individual and family trauma in 2015.
Christi has made it her mission to provide exceptional mental health services to everyone in need – regardless of ability to pay. SMILE has full-time therapists located in partner schools, Community Therapists and it runs a social emotional summer camp every summer for youth ages six to 12 at the Boys and Girls Club. They also participate in outreach efforts to educate the community on the importance of mental health. Today, SMILE offers social, emotional and behavioral mental health services through direct therapy, mental health educational workshops and Leadership trainings through a social-emotional lens.
SMILE received PPP and EIDL to assist her business through the pandemic. Christi has received financial advice from SCORE in the past on applying for grants, which helped her to win several grants, and she receives government contracting assistance from an SBA Business Opportunity Specialist.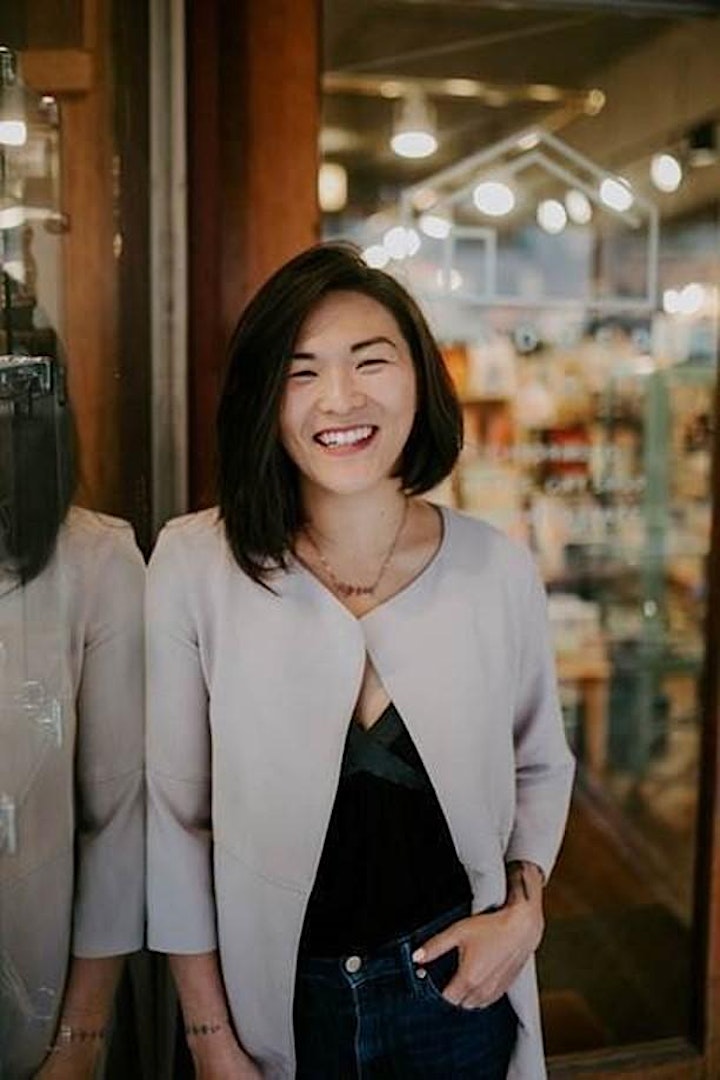 Panelist
Christy NaMee Eriksen | Owner | The Kindred Post, LLC, | Juneau, AK
Christy NaMee Eriksen is a multidisciplinary poet, teaching artist, and organizer whose work is grounded in social justice and community engagement. Christy received start up assistance and counseling from the Alaska Small Business Development Center to open Kindred Post, LLC, a post office rooted in art, community, and social justice in 2014. Christy also received a PPP loan. Christy opened The Kindred Post to provide her fellow community members with a post office and gift shop while adding a unique gathering place for engagement in the heart of downtown Juneau. Its gift shop supports more than 150 diverse artists by purchasing their work, sharing their story with customers, and mentoring emerging artists.
Christy is passionate about the power of art to tell stories, bring people together, and activate positive social change. She has received awards for both art and activism and is a co-founder of Woosh Kinaadeiyi (a community-based organization empowering voices) and World in Progress (arts-based racial justice training), and leads poetry workshops for all ages. Today, the Kindred Post has been hosting pop-up events in the gift shop, and in doing so, brings another avenue of fun and an opportunity to connect. It frequently partners with neighboring businesses, art, media, and nonprofit organizations.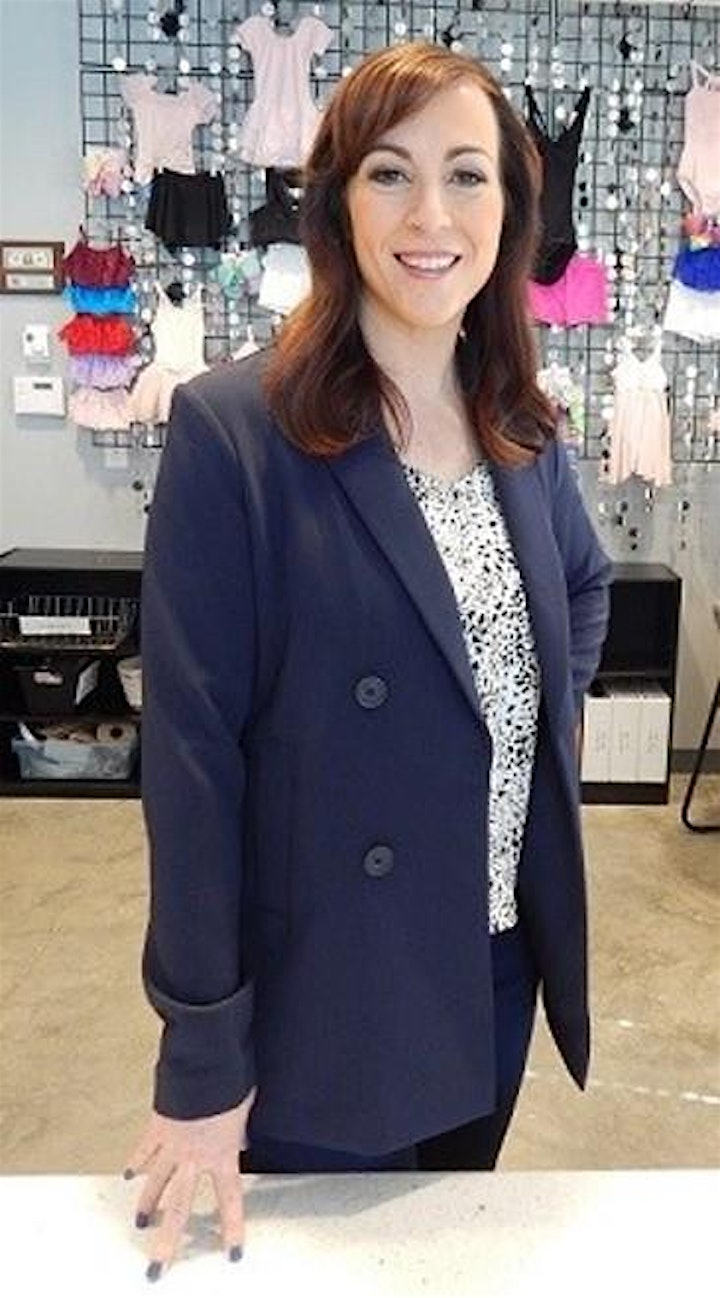 Panelist
Sabetha Mumm | Owner | Dance Vision | Johnston, Iowa
Sabetha opened Dance Vision in 2003 with the help of an SBA-backed loan. Over the years, she has grown the business from a rented 2,500 square-foot space to a custom designed 12,000 square-foot facility featuring five studios that she built with the help of an SBA 504 loan in 2016. The new space features workstations for the students to study between dance classes, a healthy food bar to promote wellness, and security cameras in all five studios so parents can watch classes from the lobby area. Sabetha has also accessed the second draw PPP loan.
Dance Vision has grown considerably since the new facility opened, going from 290 students to over 400, some of whom drive from over 40 miles away. Sabetha currently employs 28 full and part-time employees, many of whom are former students. The studio also supports several competition teams, with more than 140 students participating in national showcases.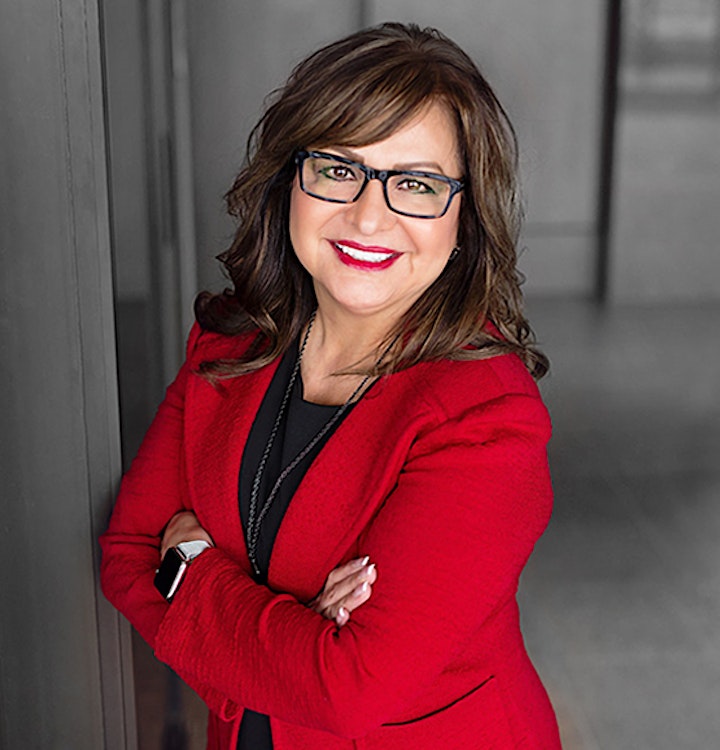 Panelist
Rosa Santana | President and CEO | Santana Group | San Antonio, TX
Rosa Santana, a recognized outsourcing solutions expert, is the Founder and Chief Executive of Santana Group, a top-tier certified minority- and woman-owned outsourcer whose transformational solutions differentiate industry-leading companies through more efficient, effective, and competitive service.
Santana is a fearless leader who harnesses her passion to successfully create and develop companies that provide quality products and services. Under her direct vision and strategic development, each company under the Santana Group, including Integrated Human Capital; Workforce Management Mexico; Diversa; Oveana; and Forma Automotive, the first Hispanic-, woman-owned direct tier 1 supplier to Toyota, continues to achieve annual profitable growth.
Santana also positively impacts each of the communities she serves through participating on several professional and nonprofit boards, including the board of directors for the United States Hispanic Chamber of Commerce (USHCC) and Latino Business Action Network (LBAN) as well as a board member for the Women's Business Council Southwest (WBCS).
In 2016, Santana was inducted into the Minority Business Hall of Fame and Museum and Women's Business Enterprise Hall of Fame. In 2019, she was named an Ernst & Young Entrepreneur Of The Year® 2019 Central Texas, and in 2020, she and Forma Automotive were named recipients of the Minority Business Development Agency's 2020 National Distinguished Supplier Diversity Award, marking the first time that a minority- and woman-owned firm was named a recipient.
A visionary trailblazer, Santana's unwavering integrity has established her staying power and success throughout the course of her career, and she continues to be recognized locally, statewide, and nationally for her work as a successful entrepreneur and community advocate.
Organizer of SBA Celebrates Women's History Month