Join the SBA for an online panel discussion with disabled-owned small businesses in recognition of Disability Employment Awareness Month.
About this event
Join the U.S. Small Business Administration (SBA) for an online panel discussion with disabled-owned small businesses as they share their small business stories and how they utilized SBA economic aid to pivot during the pandemic. Learn more about SBA resources to help entrepreneurs compete in the marketplace, receive counseling, and launch or expand businesses. Also, learn more about disability inclusion and discovering untapped sources of talent.
All SBA programs and services are extended to the public on a nondiscriminatory basis. SBA's support of or participation in this event is not an endorsement of any product, service, or entity. Reasonable accommodations for persons with disabilities will be made if requested at least 7 days in advance of this event; please send an email to reasonableaccommodation@sba.gov with the subject header "ACCOMMODATION REQUEST".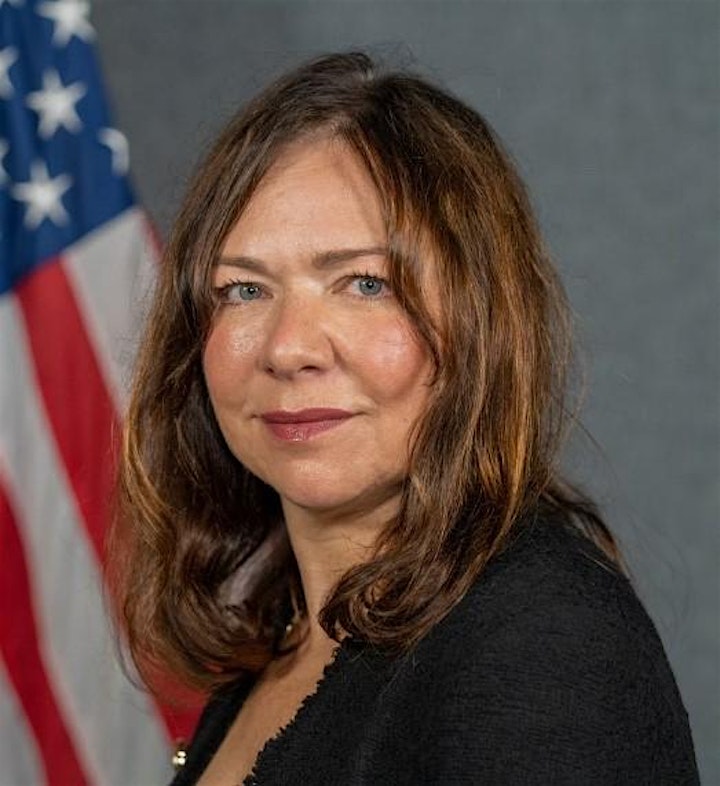 Moderator
Zina B. Sutch, Ph.D. | Assistant Administrator for the Office of Diversity, Inclusion, and Civil Rights | U.S. Small Business Administration
Dr. Zina Sutch serves as the Assistant Administrator for the Office of Diversity, Inclusion, and Civil Rights. In this role, Dr. Sutch serves as the principal agency advisor for transforming ODI&CR programs and providing strategic direction to the Administrator and other agency officials. She is responsible for carrying out the civil rights responsibilities under Title VI of the Civil Rights Act of 1964 and applicable Executive Orders, including investigations, negotiations, and compliance activities.
Prior to joining SBA, Dr. Sutch led OPM's Government wide functions and responsibilities related to Recruitment, Policy and Outreach, Veterans Services, and Diversity and Inclusion.
Before joining OPM, she served in various roles at the U.S. Department of Agriculture (USDA) including Office of the Executive Secretariat, USDA's Director of Diversity, Recruitment, and Work/Life, Deputy Provost of USDA's Virtual University and USDA's Chief Training Officer.
Before joining Federal service, Dr. Sutch worked in private and public schools and was a faculty member at George Mason University, Bowie State University, and Baltimore University. Dr. Sutch has a doctorate degree from the College of Education at the University of Maryland, College Park and a master's degree from the Graduate School of Education and Human Development at the George Washington University. She currently also serves as Adjunct Faculty at American University.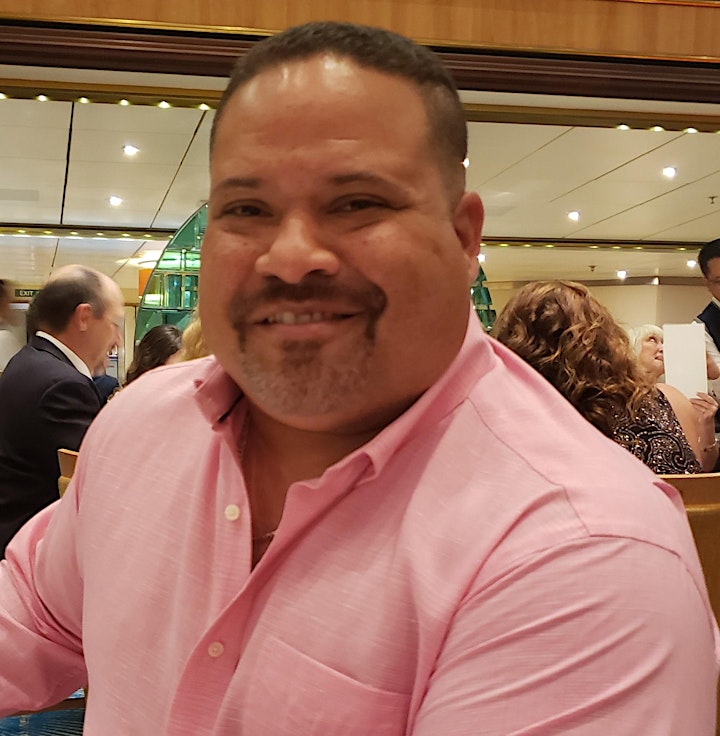 Panelist
Tomas Santos-Alejandro | CEO | Advent Services
Tomas Santos-Alejandro, CEO of Advent Services, joined Advent Services as VP of Operations in 2014, before taking over. Advent Services provides cybersecurity, systems/software engineering, and other IT services to federal, state, and local government organizations and the Defense Industrial Base. His wife started the business in 2013 and started performing work for the U.S. Army. In 2016, she was looking to sell the business when Santos-Alejandro assumed the business. Santos-Alejandro has grown the company significantly through government contracting. He faced several challenges while preparing the business to grow in the government contracting sector, including lack of access to capital, expertise in the federal acquisition process, and knowledge of contracting regulations. Santos-Alejandro is a service-disabled veteran and served in the U.S. Navy for 10 years.
Determined to succeed as a government contractor, Santos-Alejandro turned to the U.S. Small Business Administration (SBA) and joined the 8(a) Business Development Program in 2019. He worked with his assigned Business Opportunity Specialist, Leticia Clark, learning how to navigate the system. The company was hoping to take advantage of sole-source contracts but ended up taking a more proactive approach. Santos-Alejandro identified steps to network and form joint ventures with other graduated 8(a) firms. He also took the opportunity to learn about government contracting through formal training opportunities. He also networked as much as possible with other firms and with government agencies.
Initially, the company started with a slow build but has grown at a rapid pace. The company recently received a Prime Contract in a $400 million Indefinite Delivery, Indefinite Quantity (IDIQ) Multiple Award Contract (MAC) vehicles with the U.S. Air Force. Advent Services also won prime contracts in the Navy's Seaport-NexGEN IDIQ MAC and Naval Information Warfare Center Atlantic's 8(a) IDIQ MAC, where the company received a direct award for $400,000. Advent Services grew during the pandemic without additional assistance. They utilized the time to provide more in-depth service to their existing clients by increasing their pool of SMEs in technically demanding areas like DevSecOps. The company is also growing its business model and adding new lines of service to broaden its reach.
Panelist
Alicia Hernandez | CEO | DAP Construction Management
Dedication, commitment, leadership, strategic thinking, adaptability, team collaboration, and a willingness to seek answers are among the attributes of a successful small business owner. They are also the character traits the military strives to develop in soldiers, which is why so many veterans succeed in business. Alicia Hernandez is one such veteran who has built a thriving business from the ground up.
Since opening in 2009, DAP Construction Management has earned over $40 million in revenues through general construction services and management contracts across 14 states. A self-avowed quick learner, Alicia reached the rank of Captain in the Army and earned her Airborne wings, all within four and half years of service. For combat actions during operation Desert Storm in the Persian Gulf War, she was awarded the Bronze Star. Her duties left her with PTSD and an 80% disability rating from the VA.
Alicia pursued a life-long dream of receiving a Master's in Architecture. Her persistence and desire held her in good stead as she worked in design and planning career fields and gained experience in the construction industry. Alicia eventually found herself working for an 8(a) certified construction firm from Texas with a mandate to open an office in Arizona. True to form, she sought advice from experts and found Shivani Dubey of the Arizona district office of the SBA. As Alicia puts it, "Shivani changed my life. After serving as a U.S. Army Officer, Captain, Persian Gulf War combatant, Airborne, Bronze Star, with a Master's in Architecture in hand, I was struggling to find peace. During a site visit in 2009, Shivani encouraged me to believe in myself, to pursue starting my own business, and she reciprocated leadership, wisdom, and mentorship to support my endeavor. Overnight, I confidently formed my company."
Alicia started DAP Construction Management and never looked back. She quickly earned multiple contracting licenses; today, the company offers a wide range of services to industrial office, retail, hospitality, municipal, and federal government projects in the southwest, northwest, and mid-west regions of the United States. Federal contracting is a large part of DAP's business and, as an SDVOB, WOSB, 8(a), HUBZone certified business, it has proven to be very competitive in winning government contracts. The firm is dedicated to employing veterans and supports public outreach for large infrastructure projects that impact minority and socially disadvantaged populations.