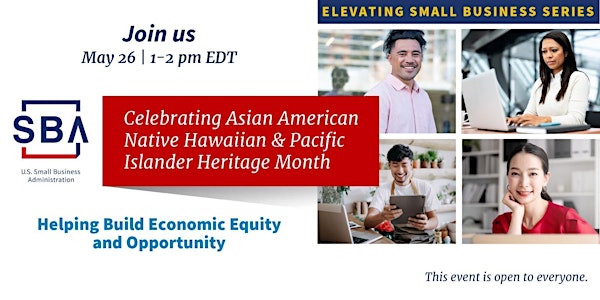 SBA AANHPI Heritage Month Webinar
SBA's Elevating Small Business Series Webinar: Celebrating Asian American, Native Hawaiian, and Pacific Islander (AANHPI) Heritage Month
About this event
Join the U.S. Small Business Administration to celebrate Asian American, Native Hawaiian, and Pacific Islander (AANHPI) Heritage Month! The event will feature an armchair discussion with Jennifer Kim, SBA Associate Administrator for the Office of Field Operations; Michael Fong, SBA Regional Administrator for Region 10; Chiling Tong, President and CEO of the National Asian/Pacific Islander American Chamber of Commerce & Entrepreneurship; and Dr. Guofang Wang, Co-Owner of Everest Medical Group in Upper Darby, PA.
The discussion will focus on the importance of financial wellness, creating generational wealth through business ownership, and increasing equity and access to opportunities to help uplift and support Asian American, Native Hawaiian, and Pacific Islander-owned small businesses. The panel will also discuss SBA initiatives and resources that support small business recovery, new AANHPI startups seeking to launch, and existing AANHPI-owned small businesses as they pivot and grow in a post-COVID world.
All SBA programs and services are extended to the public on a nondiscriminatory basis. SBA's support of or participation in this event is not an endorsement of any product, service, or entity. Reasonable accommodations for persons with disabilities will be made if requested at least four (4) days before this event; please send an email to reasonableaccommodation@sba.gov with the subject header "ACCOMMODATION REQUEST."
Moderator
Jennifer Kim | Associate Administrator | U.S. Small Business Administration
As the Associate Administrator for the Office of Field Operations, Jennifer Kim provides executive leadership to the SBA field operations team, reporting directly to the SBA Administrator. She is responsible for developing plans, procedures, and standards; and advising SBA leadership on policy positions to effectively strengthen agency operations and improve programs associated with SBA's 68 District Offices.
Jennifer has worked for over 15 years to strengthen communities and advocate for the public interest. She started her career as a stakeholder engagement specialist serving as a campus organizer where she recruited and trained student leaders to manage campaigns to increase renewable energy standards, reduce plastic waste, and worked on efforts to make higher education more affordable. Jennifer directed the New Jersey Public Interest Research Group for four years, where she led campaigns in support of toxic-free communities, affordable health care, and consumer protections. She has dedicated many years to increasing voter registration in communities of color as well as promoting youth civic engagement. More recently, she worked to strengthen ties between underserved communities and the public health system to increase vaccination rates.
Jennifer is a graduate of the University of Michigan with a Bachelor of Arts in History and received a Master's in Public Administration in Urban and Social Policy from Columbia University's School of International and Public Affairs.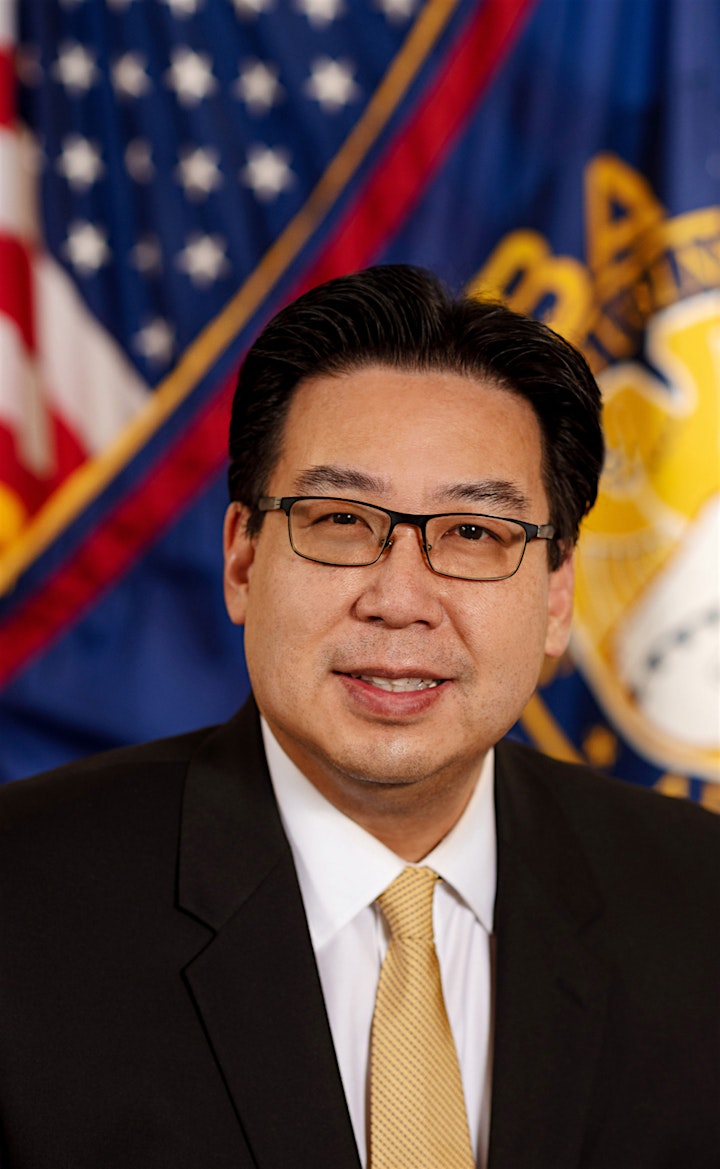 Featured Speaker
Mike Fong | Regional Administrator, Region 10 | U.S. Small Business Administration
Mike Fong was appointed in November of 2021 by the Biden-Harris Administration as the U.S. Small Business Administration's new Pacific Northwest – Region X Regional Administrator. The region includes district offices in Alaska, Idaho, Oregon, and Washington, which are home to more than 1.3 million small businesses, representing over 2.7 million jobs.
Regional Administrator Fong had most recently served with Snohomish County as a Senior Adviser and Chief Recovery and Resilience Officer overseeing the spending of $160M in American Rescue Plan Act (ARPA) funding. Fong was the former Senior Deputy Mayor of the City of Seattle and managed Mayor Jenny Durkan's cabinet and executive team. Also, while serving in his tenure as Seattle's Deputy Mayor, he worked to ensure the voice of small business and the community was included and represented at the table for dialogue and decision-making by city leaders.
During the COVID-19 pandemic, Fong also supported recovery efforts throughout Seattle, and especially for small businesses after the Chinatown-International District (CID) was looted and destroyed due to unrest in May 2020, so they could rebuild and survive. He is the first Chinese American to serve as Deputy Mayor for the City of Seattle.
Fong is most proud of the work done to create the funding for the Seattle Preschool Program and Seattle Promise, a college tuition and supports program. The work he championed as Deputy Mayor for the passage of the Families, Education, Preschool, and Promise (FEPP) will have lasting impacts for young people in this City for years to come. Fong managed the policy work and helped get them both passed in the public vote.
During the pandemic, he oversaw Seattle's "whole government response" leading to the city being the first major metropolitan area in America to reach 70 percent vaccination of its residents.
Prior to his career in local government, Fong grew up within a family of small business entrepreneurs. He had a front-row seat to the pride and work ethic required of small business ownership, watching how hard his dad and mom worked in the restaurant business. Fong's father owned and worked in Chinese restaurants for decades in Idaho and Spokane. He learned first-hand how hard it was to run a small business.
Fong is a graduate from the University of Washington with a bachelor's degree in political science.
Featured Speaker
Chiling Tong | President and CEO | National Asian/Pacific Islander American Chamber of Commerce & Entrepreneurship
Chiling Tong has extensive domestic and international experience in economic and business development, with a focus on researching and enhancing the growth of minority-owned small businesses. Tong's career spans the private, nonprofit, and public sectors. She is the President and CEO of the National Asian & Pacific Islander American Chamber of Commerce & Entrepreneurship (National ACE).
National ACE responded to the COVID-19 pandemic and its impact on AAPI small businesses by launching a business recovery & resiliency initiative with 70 affiliate AAPI Chambers and partners throughout the country. With her team, she established a technical assistant program designed to assist AAPI millennial entrepreneurs survive the COVID-19 pandemic and operate safely. Tong is the Founding President of the International Leadership Foundation (ILF), a nonprofit organization promoting civic awareness and public services for AAPI college students and the community with over twenty chapters.
Previously, she served as the Deputy Assistant Secretary of International Trade Administration in the U.S. Department of Commerce and was also the Chief of Staff and Associate Director for Minority Business Development Agency in the U.S. Department of Commerce. She was appointed as a member of the National Advisory Council on Minority Business Enterprises at U.S. Department of Commerce under President Obama. She was also a member of the President's Advisory Commission on Asian Americans and Pacific Islanders for President Bush and President Trump.
Currently, Tong is a Director of the Congressional Awards for young leaders and a member of Maryland Governor Hogan's Commission on AAPIs and Anti-Asian Hate Task Force. She also serves on the Census Bureau National Advisory Committee on Racial, Ethnic and Other Populations. Tong was an Ash Center Research fellow at the Harvard Kennedy School.
Previously, Tong worked to promote California's economic development, trade and employment services. She was the Director of California's Office of Trade and Investment in Taipei, Taiwan, and served as Assistant Secretary for International Trade in the California Trade and Commerce Agency. Tong has also worked for the California State Senate Minority Leaders Office as the Chief Asian American Affairs Advisor. Tong was awarded a Coro Public Affairs Fellowship and the Chairperson of the Los Angeles County Community Action Board. Tong was also a television anchor and reporter for China TV, a Los Angeles-based international television station. In 2017, Chiling Tong was named Advocate of the Year by the Minority Business Development Agency, U.S. Department of Commerce due to her significant contribution to minority business development.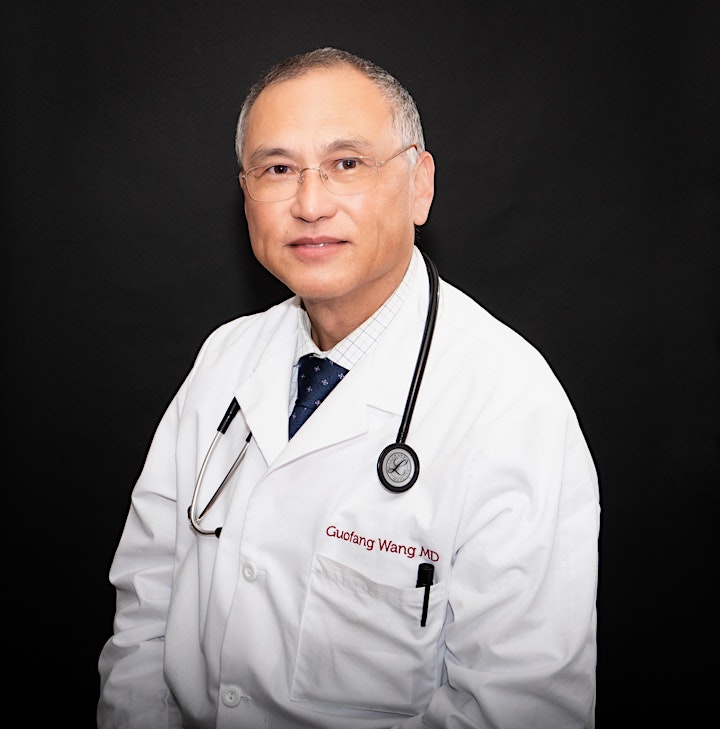 Panelist
Dr. Guofang Wang | Co-Owner, Everest Medical Group | Upper Darby, PA
Board-certified by the American Board of Internal Medicine, Dr. Guofang Wang is the founder of Everest Medical Group. Dr. Wang graduated from the Shanghai Jiao Tong University School of Medicine, and completed his residency at the University of Miami Miller school of Medicine.
Dr. Guofang Wang has more than 40 years of experience in healthcare services. He now works as the Medical Director for Everest Urgent Care located in Chester and Upper Darby in Pennsylvania. Dr. Wang is actively involved in direct patient care, post-hospitalization care, and rehabilitation.
Dr. Wang proudly serves as an advisory board member of the Asian American Chamber of Commerce of Greater Philadelphia and a member of the Delaware County Chamber of Commerce. He has admitting privileges at Delaware County Memorial Hospital.