Description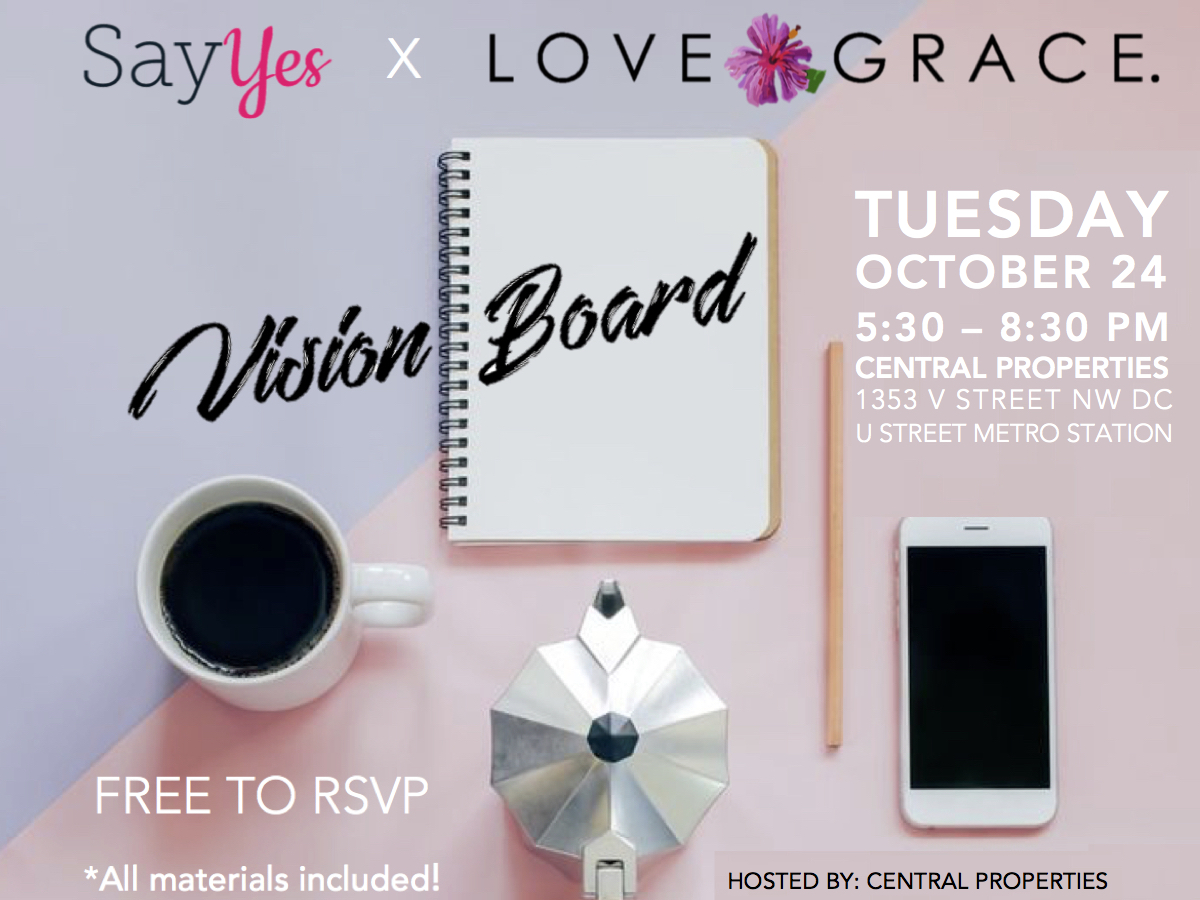 Join us for another evening of fun, snacks, and rediscovery of your purpose with the power of vision boards!!
Our last event was a total sell out and by demand we are bringing it back again for a third time!! You will leave this event experiencing how to crush your goals like never before in 5 easy steps that SayYes Career Founder, Porcha Lee Taylor, created called the Rediscovery Roadmap.
We understand that sometimes it's easier to believe in your vision when you put it on paper. We also know that people with written goals are 50% more likely to achieve than people without goals. So at this event you will create your own vision board to help you overcome distractions, reinforce positive affirmations and keep you on course to making your dreams a reality.
Location: Walking distance from U Street Metro. Across from BusBoys & Poets. Garage parking available in building, parking fee $2.00-2.50/an hour
---
!!! FREE
EVENT !!!
So, bring a friend or two!! ALL items to create your own vision board will be provided during the event. Magazines, glue sticks, scissors and poster INCLUDED! Plus wine and snacks to make it a little fun!
If you have your own inspriational printouts or favorite magazines please bring them along!
**Limited seats available, please RSVP early!
Be sure to Follow Us on Facebook & IG @SayYesCareer to learn more! See you there!!
All the best,
Porcha Lee Taylor, Career Coach & Founder of SayYes Career