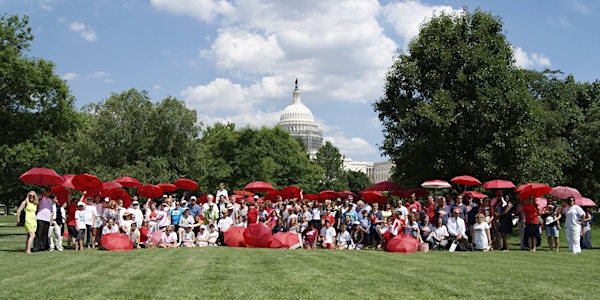 #sayDyslexia Rally 2019
When and where
Location
Capitol Visitor Center (to the left of the entrance) East Capitol Street NE and First Street NE Washington, DC 20004
Description
We are so excited to bring people together in celebration of the progress made for people with dyslexia. We are taking dyslexia awareness from our local schools to our nation's capital.
Students, parents and professionals from across the country have led the way in advocating for real change to support individuals with dyslexia. We have seen an unprecedented burst of bi-partisan support for legislation and policies aimed at raising awareness, advocating for resources, and changing the status quo in teacher preparation, early screening and school-based interventions.

But, the work is far from over! Join us on July 9th, 2019 for the 3rd Annual #SayDyslexia Rally on Capitol Hill! We will come together to celebrate our successes and re-energize our efforts to advocate for change.

Send questions to saydyslexiarally@gmail.com and check out our #sayDyslexia Rally website for details
*This is not a fundraising event. This is purely an awareness raising event.