Description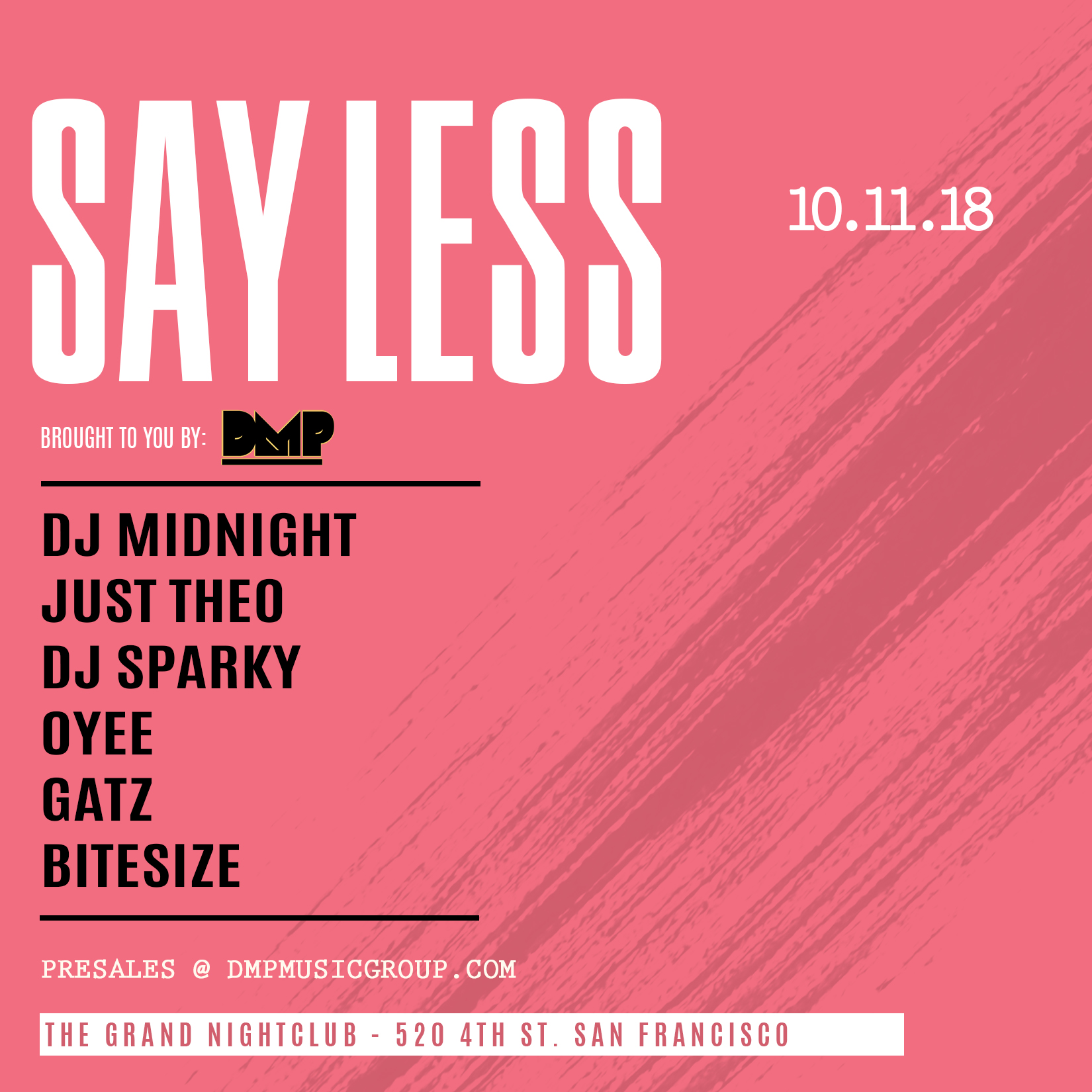 This is an exclusive special 18+ event inside one of San Francisco's Premiere Nightclubs!
The Bay Area's biggest pop up 18+ party, "Say Less", is back!
Click here to check out how the last one went down!
When: Thursday October 11, 2018
Location: The Grand Nightclub
Stylish Dress Code (No Beanies, No Hoodies, No Sweats, No Shorts, No White T's, No Sports Attire)
Jordan's, Nike's, Hats, are all OK!
DJs: DJ Midnight + Just Theo + DJ Sparky + Oyee + Bitesize + Gatz
For bottle service - text (415) 260-7373
DMPMusicGroup.com