Description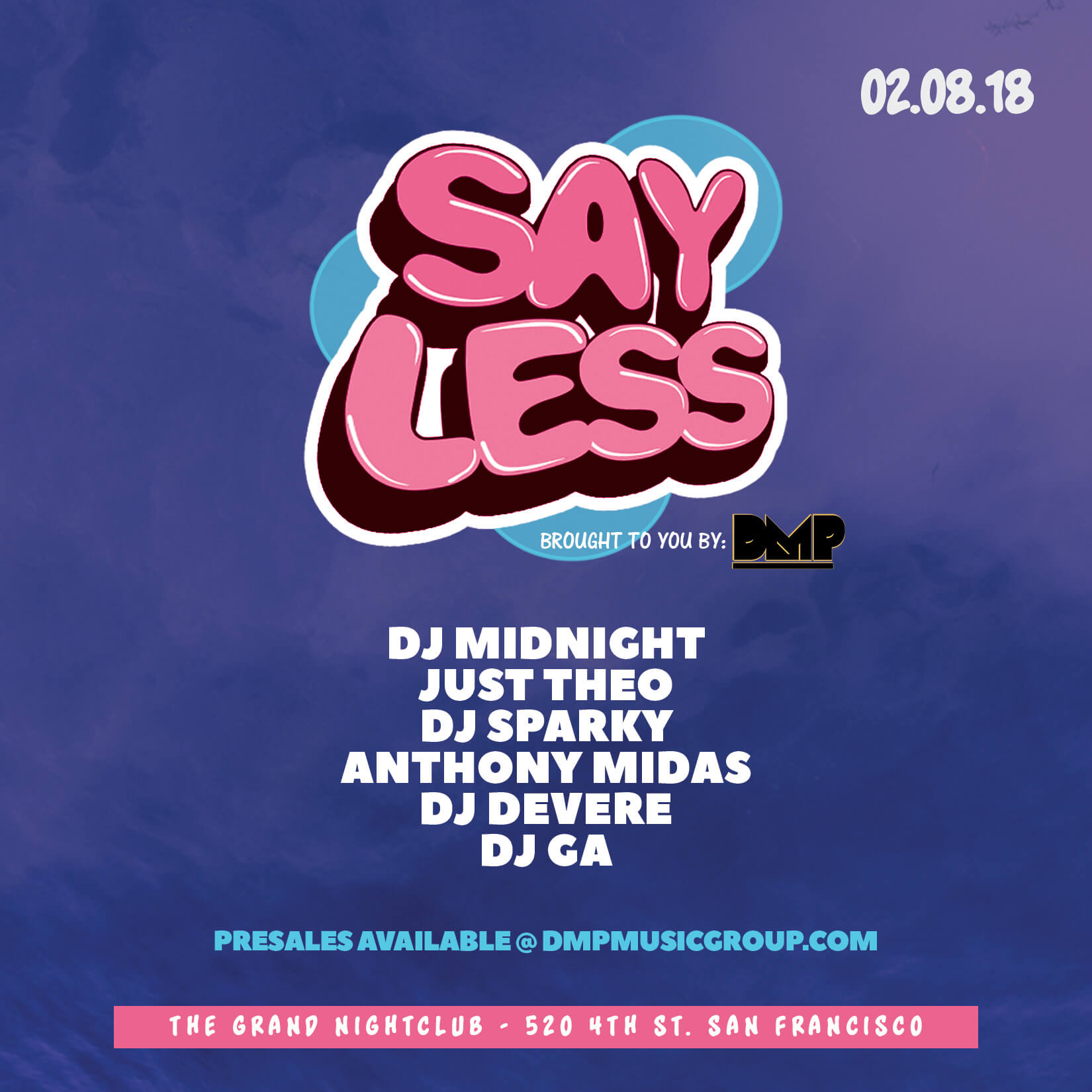 This is an exclusive special 18+ event inside one of San Francisco's Premiere Nightclubs!
The last DMP 18+ we hit max capacity with over 1,100 tickets sold! Time to run it back and party like we're still on winter break!
Click here to check out how the last one went down!
When: Thursday February 08, 2018
Location: The Grand Nightclub
Stylish Dress Code (No Beanies, No Hoodies, No Sweats, No Shorts, No White T's, No Sports Attire)
Jordan's, Nike's, Hats, are all OK!
DJs: DJ Midnight + Just Theo + DJ Sparky + Anthony Midas + DJ DeVere + DJ GA
For bottle service - text (415) 260-7373
www.DMPMusicGroup.com
(All Sales Are Final)