Say Cheese: A Match Made in Heaven—Artisan Cheese & Bread
Description
Say Cheese!
A Match Made in Heaven—Artisan Cheese & Bread
(Part 4 of a 4 part event series featuring cheese)
Wednesday, September 7, 2016, 6:30 p.m. to appr. 8:30 p.m.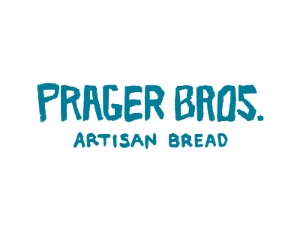 5611 Palmer Way, Carlsbad, CA 92010
We've all experienced it—something magical happens when artisan bread and cheese come together: it's an explosion of flavor and deliciousness. Join us as we explore this food magic with curated tasting by Venissimo Cheese and Prager Bros Artisan Breads. They'll stimulate your palate, and Dr. Rachel Dutton, fermentation expert and micorbiologist at UCSD, will stimulate your mind as she share the science behind both crafts.
Cost: $55 per person, which includes the cheese and bread pairings and two glasses of wine.
Seating is limited to 20 guests!
DUE TO LIMITED SEATING TICKETS ARE REQUIRED FOR THIS EVENT. TICKETS WILL NOT BE AVAILABLE AT THE DOOR!
About Venissimo Cheese:
Venissimo Cheese was founded by Gina & Roger Freize in San Diego in 2003. Venissimo's mission is to do for cheese what Starbucks® did for coffee! "Someday, camembert will be as well-known as cappuccino," says Cheese Wiz Gina. Venissimo does this by sharing the goodness & glory of cheese. Literally - when you visit the shop, you can taste anything you like. Friendly cheese mongers & descriptive receipts (complete with pronounciation, countries of origin, milk type & more) aim to take the intimidation out of artisinal cheese shopping.
Venissimo Cheese is located in Mission Hills, Del Mar, North Park (inside Bottlecraft) and at The Headquarters Downtown (complete with an Academy of Cheese).
About Prager Bros Artisan Breads:
Prager Bros is a craft bakery specializing in high quality organic breads.Their mission is to restore the time-honored tradition of artisan bread making.