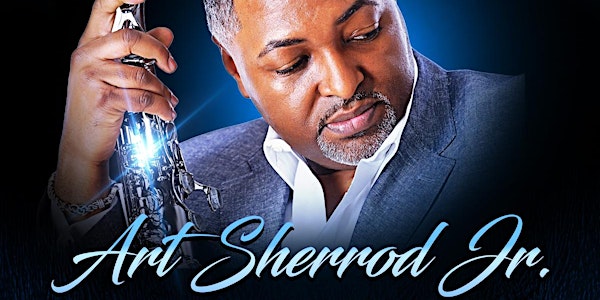 SAXY Saturday with Art Sherrod Jr
The VrroomVIP JAZZ Experience featuring Art Sherrod Jr.
When and where
Location
Durham Arts Council 120 Morris Street Durham, NC 27701
About this event
Part of the 2022 VrroomVIP JAZZ Experience series....
Come and enjoy a SAXY Saturday with Art Sherrod Jr. Another great date night to relax with Live Smooth Jazz.
Art Sherrod Jr is "…a man who loves music, a man who loves art, respects the spirit world and thinks with his heart." He is equal parts heart and soul and it seems as if God gave him an extra dose of expression through music. The creative part of Art was shaped by rich experiences, the people with the greatest influence in his formative years and exposure of culture, religion, and the arts. These people, places and things have fostered an innate curiosity, and have nurtured and strong desire for expression. This is a perfect narrative of Art Sherrod, Jr.'s life and is a precise summary of his life and how his love for music and faith have been molded...  read more
Want more? Visit our ticketing purchasing site for additional upcoming events leading up to our grand finalie, the VrroomVIP JAZZ Experience Oct 6th - 8th, 2022. Click here for more info
                                                    #vrroomvipjazzfest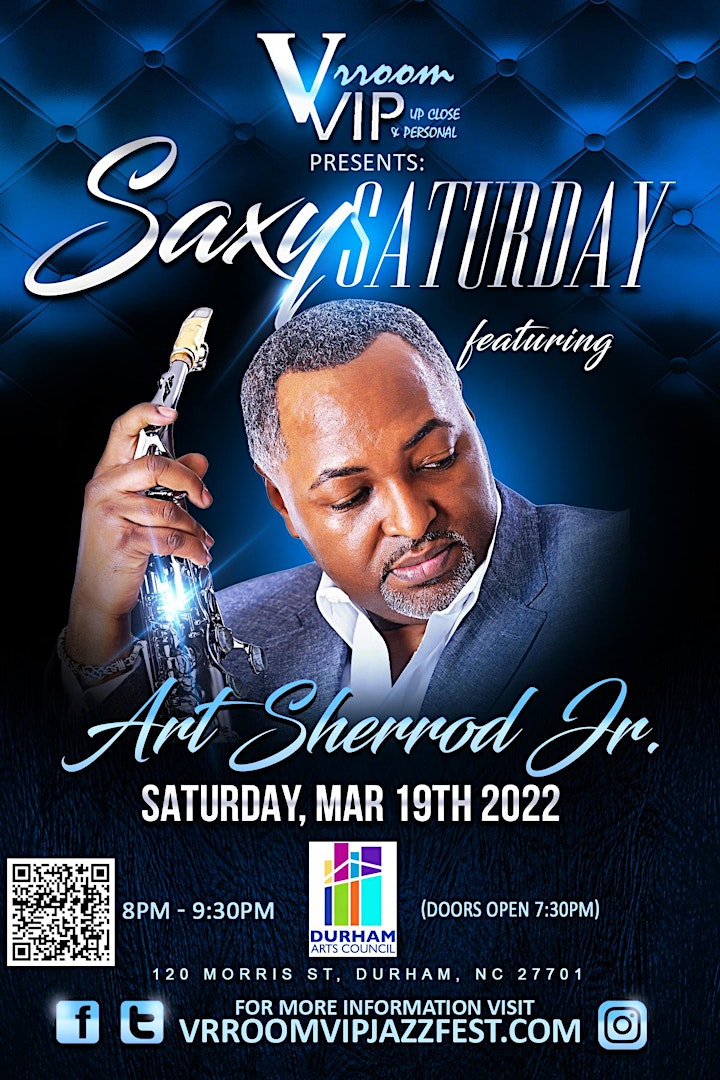 Consider purchasing a VrroomVIP ELITE ticket.
VrroomVIP Upclose & Personal is a proud supporter of our community and this year we are giving support to the Durham Center for Senior Life (DCSL). For every VrroomVIP ELITE ticket purchased, VrroomVIP Upclose & Personal will donate 10% of the ticket sale to the DCSL. We will present the DCSL with a check of all donations collected, on stage, the final night of our Grand Finale (Sat Oct 8th). Simply select the VrroomVIP ELITE ticket option on the Tickets button above. An absolutely great way to enjoy Live Jazz and support our community at the same time.
To learn more about the Durham Center for Senior Life visit -> https://dcslnc.org/