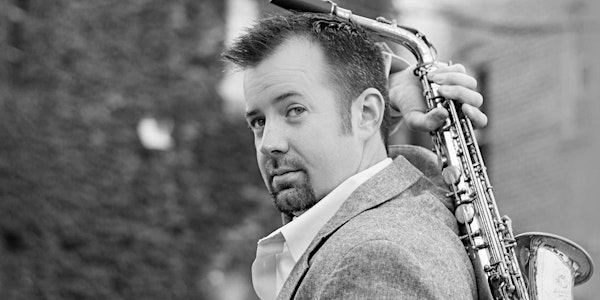 Saxophonist Shawn Maxwell Quartet
Shawn Maxwell celebrates the release of his new CD, Millstream. Collin Clauson, Jeremiah Hunt, Phil Beale, and special guest Chad McCullough
When and where
Location
Jazz Showcase 806 South Plymouth Ct Chicago, IL 60605
About this event
"Nobody writes like this." -- Howard Reich, Chicago Tribune
As a composer, recording artist and performer, saxophonist Shawn Maxwell has endeavored to express his own unique voice. From his latest album Millstream (Jazzline, 2020) to his debut Originals (self-released, 2005), he has released nine albums of original compositions. The traditions of jazz form the foundation of Shawn's music; he builds on that with material from the music he grew up with - rock, funk, hip hop, R&B, classical. The result, as Hrayr Attarian wrote in Chicago Jazz Magazine, "is refreshingly distinct yet recognizably Maxwellian". He's not intent on following any rules - or on breaking them - but on continually expanding what his music encompasses.
"...a composer who's confident in his artistic vision, and comfortable with the wide array of colors on his instrumental palette." - Bobby Reed, Downbeat Magazine
For the past three years, Shawn has been touring the U.S. with his quintet Shawn Maxwell's New Tomorrow. Their first album, Shawn Maxwell's New Tomorrow (OA2/Origin, 2016), was named one of Downbeat Magazine's "Best Albums of 2017". The follow-up, Music in My Mind (OA2/Origin, 2018), was highly praised by critics and enthusiastically received by radio stations. It was chosen as a Downbeat Magazine Editor's Pick in June 2018.
As a Vandoren and Conn-Selmer artist, Shawn is a favorite of students from college age through elementary school, combining his pedagogical skills with a performer's sensibility in Master Classes and guest appearances.
"This is bold music. Maxwell isn't afraid to try out new ideas and take chances." - Frank Alkyer, Downbeat Magazine