Description
We can't wait to host Sawyer in the Back Room at Awaken Coffee!
Sawyer is a Nashville based duo comprised of Kel Taylor (Vox + Rhythm Guitar) and Emma Harvey (Vox + Lead Guitar) that can be described in no other way than "Indie Sparkle Pop." With comparisons to COIN, Coldplay, HAIM and Zella Day they have built a resonance that can't be forgotten. Sawyer's music has been described as "a sound built on tight vocal harmonies and intricate guitar work." Although, for such an independent musical accent the two girls have amassed their vastly growing fan base for being quite "normal." Their down to earth identity and endearing reliability is seen through every post, tweet, and musical note. Even The Nashville Scene has praised them saying their, "straightforward lyrics and charming guitar riffs put Sawyer in the same class as [your] favorite indie-pop aficionados The Staves." Fans say the same. In their first official headlining tour of the Pacific Northwest in the summer of 2016 they sold out the back room of famed Seattle venue The Crocodile and reached thousands of fans in a matter of weeks. Emma Harvey and Kel Taylor are relatable rock stars ready to show the world the magic of Indie Sparkle Pop. For more info on Sawyer you can find them @thebandsawyer everywhere and on their website www.thebandsawyer.com
Info for this show:
Doors open at 7:30pm
Music starts at 8pm
Seating will be available, but limited.
This show is open to all ages.
Tickets are $10 in advance and $12 on the day of the show.
The Back Room at Awaken Coffee is a beautiful, intimate listening room perfect for folk, singer/songwriter, and acoustic shows located in Knoxville's historic Old City.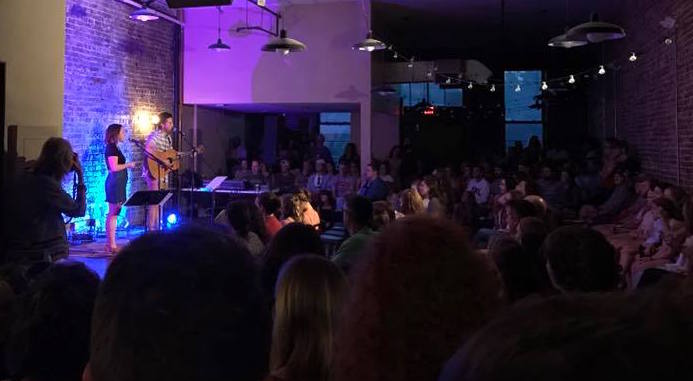 Date and Time
Location
Refund Policy