Description
Join us on the annual ASDT Sawtooths Retreat! We will be backpacking with an awesome group of women to the stunning and dramatic Cramer Divide in the Sawtooth Range outside of Stanley, Idaho. This retreat is in partnership with Sawtooth Mountain Guides.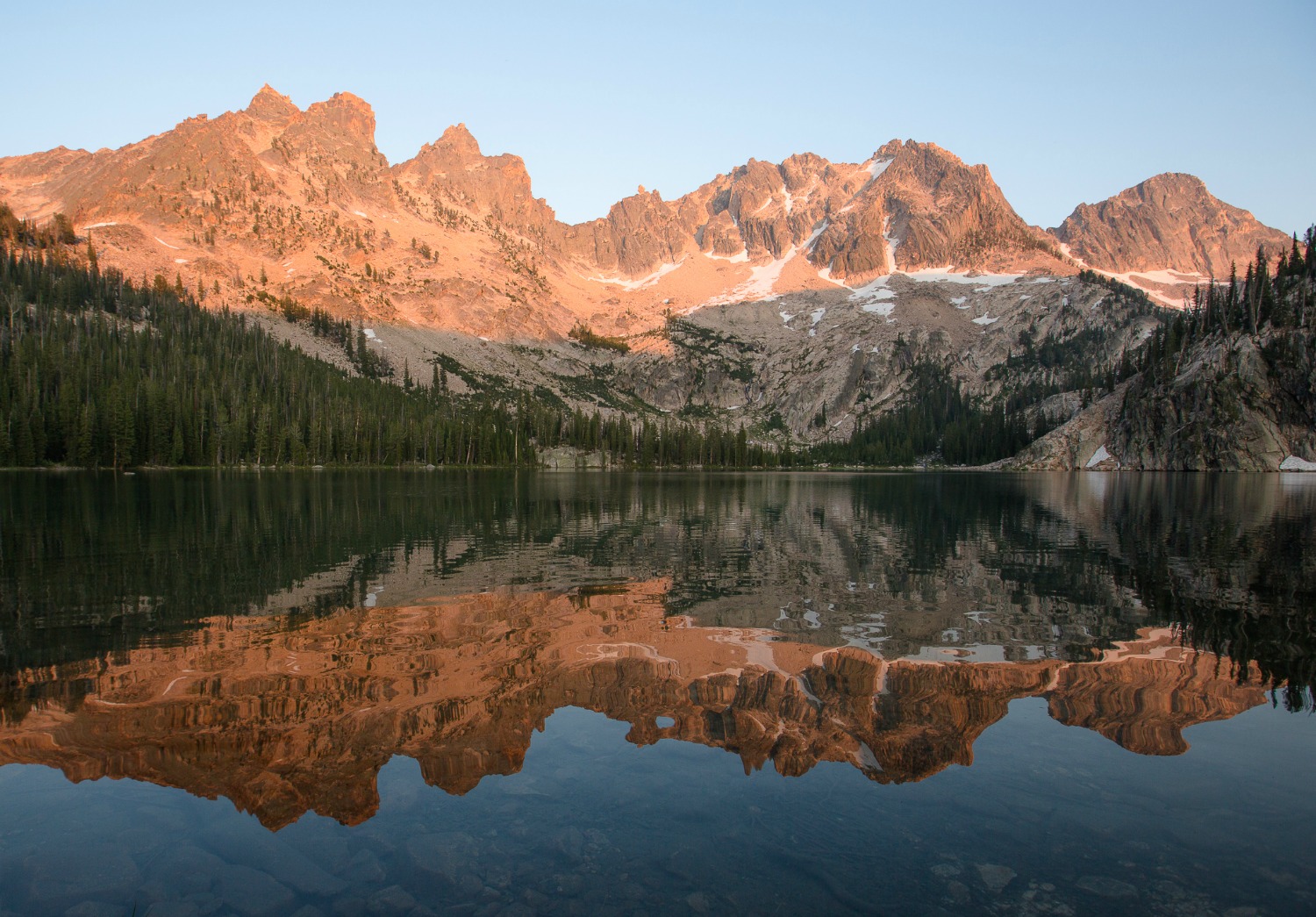 There's nothing closer to honest worthwhile therapy than being outside in the wilds of our beautiful world. Allowing ourselves to push our limits mentally, physically and even spiritually can create a life-changing experience for all of us. We find this especially true when done with other women who are equally hungry for similar challenges in the outdoors. Giving ourselves the actual time and focus to strengthen our entire self, can sometimes be the very difference we've been looking for!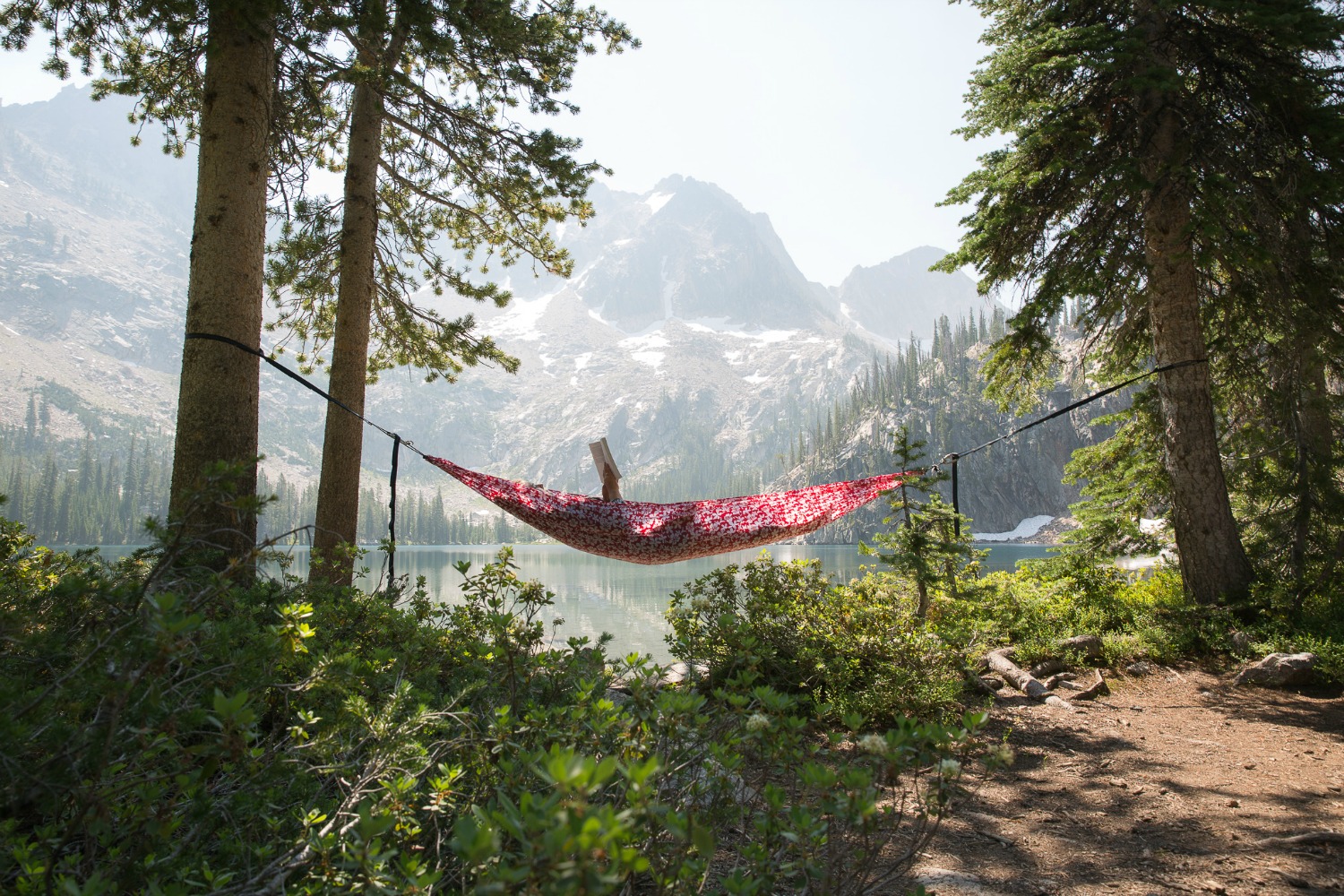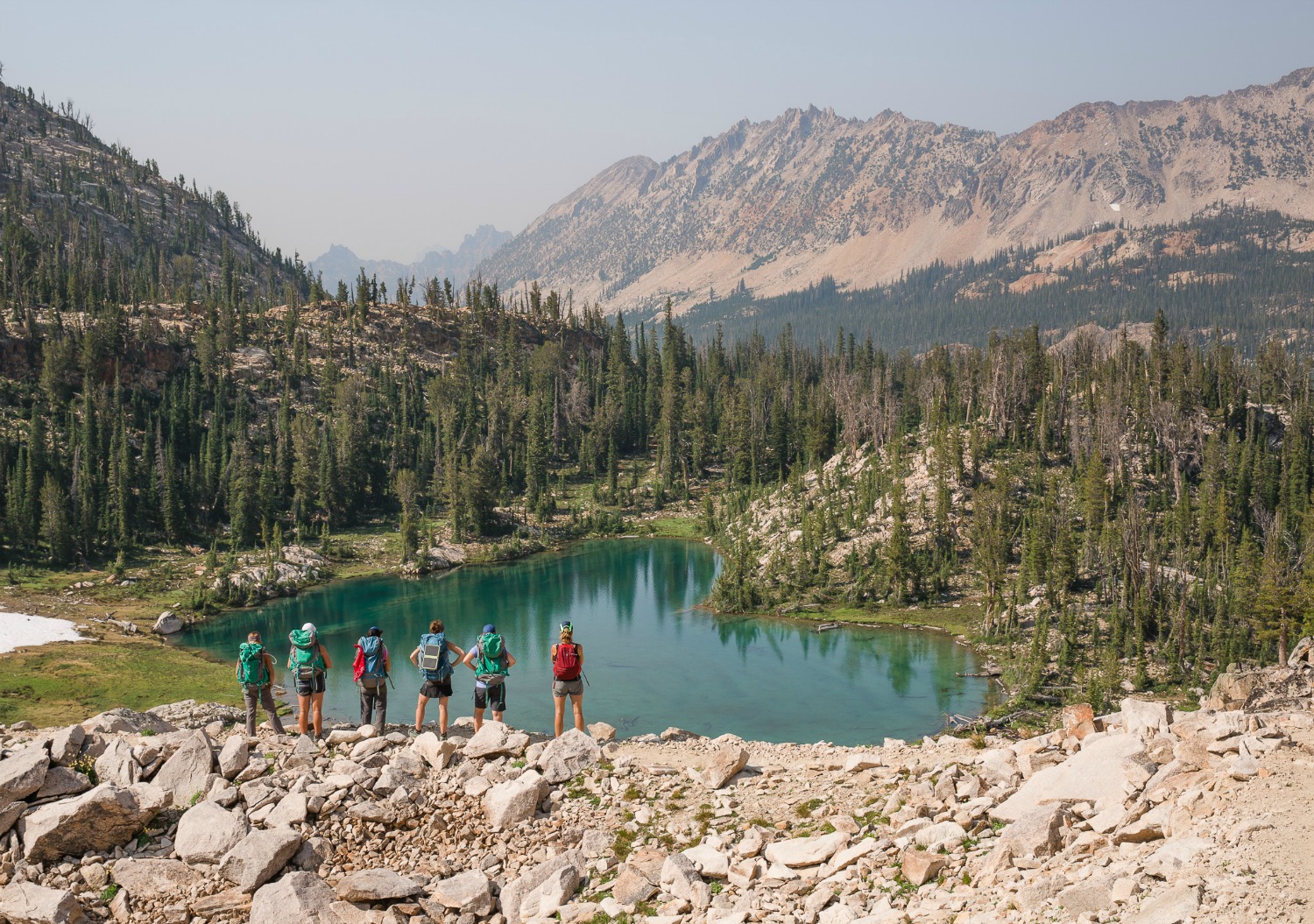 The Sawtooth Range, adjacent to Stanley, Idaho, is full of jagged mountain spire topped peaks, pristine alpine lakes, abundant wildflowers and world class outdoor recreation. We'll be backpacking into the heart of the Sawtooths four days and three nights to Cramer Divide and Upper Cramer Lake. Starting with a boat shuttle across Redfish Lake to the trailhead, ladies will hike over 25 miles throughout the trip passing multiple waterfalls, lakes, streams and iconic mountain peaks.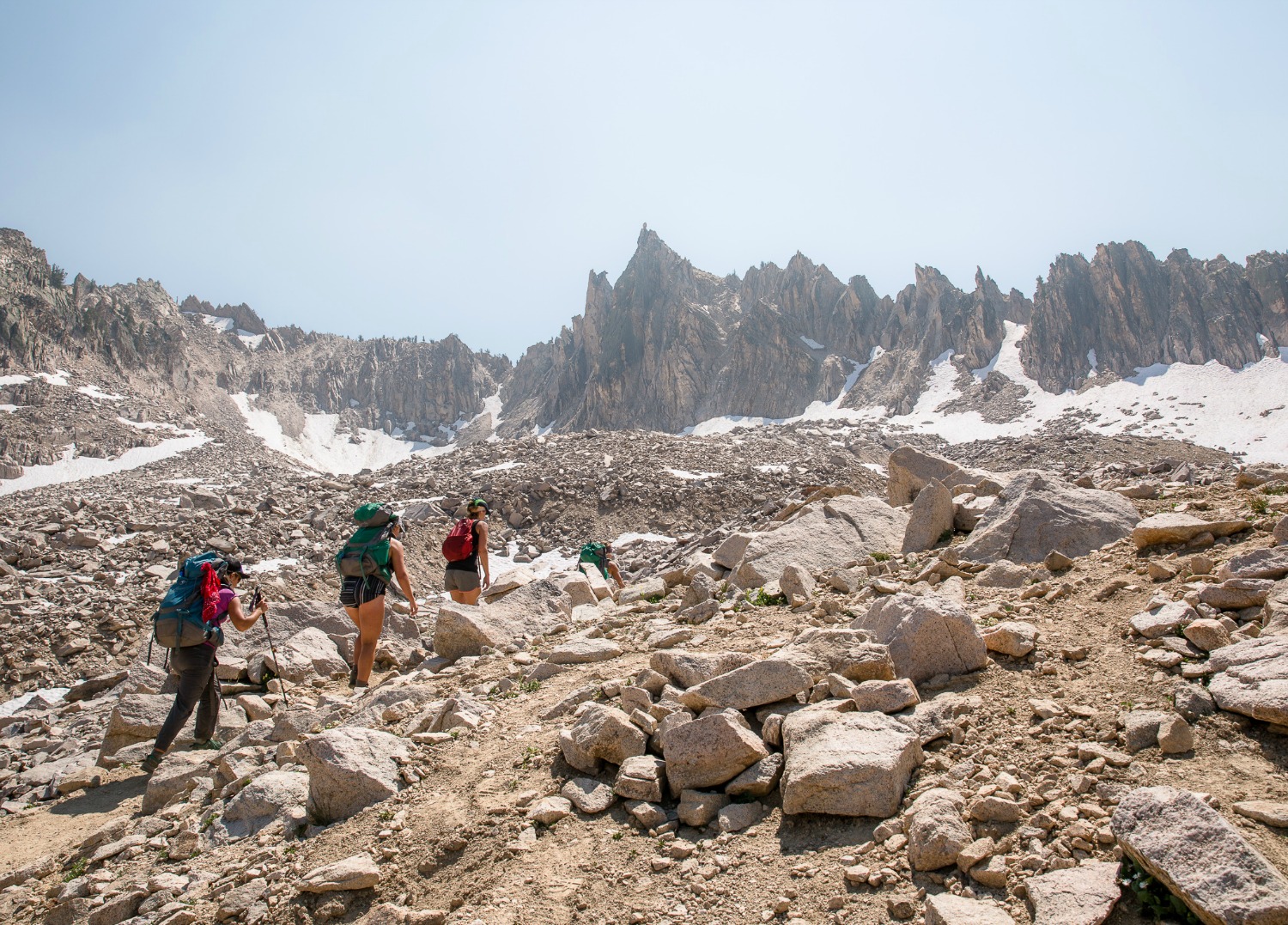 As a special addition, participants have the option to kick back and relax by soothing the sore muscles in one of Idaho's finest geo thermal hot springs overlooking the Sawtooth Range at the end of the trip.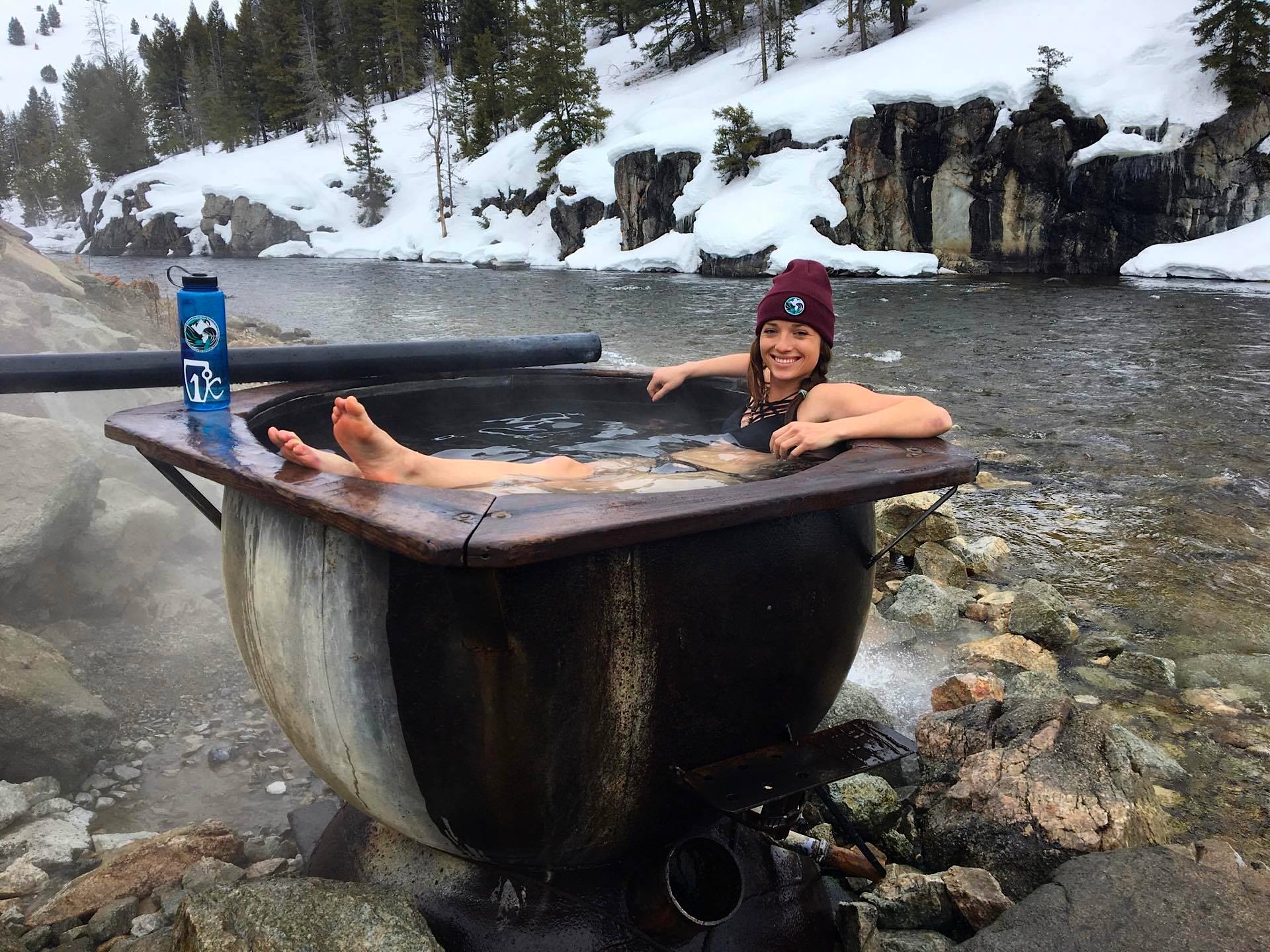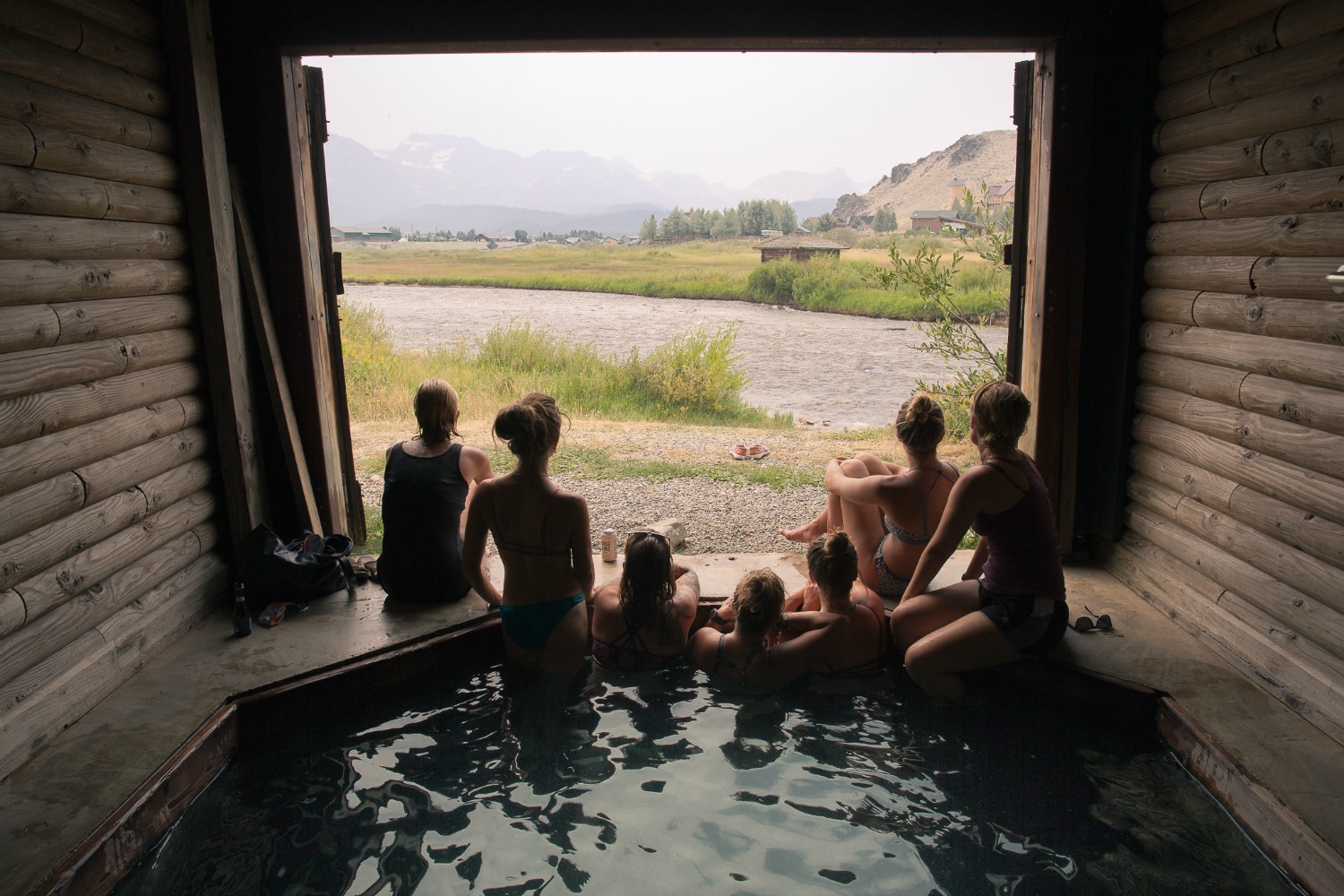 Our ASDT Ambassadorship has teamed up with a number of experienced outfitters and certified guides to create these unforgettable excursions created for women, by women. This trip is developed by ASDT Retreat Director, Amy David of Action Inspired. These one of a kind retreats have room for up to 10 ladies, and have been created to take our participants to much more remote locations while teaching them to become self-sufficiant in the backcountry. We encourage all skill levels to attend...so give yourself a trip that will push you, teach you, and leave you aching for more!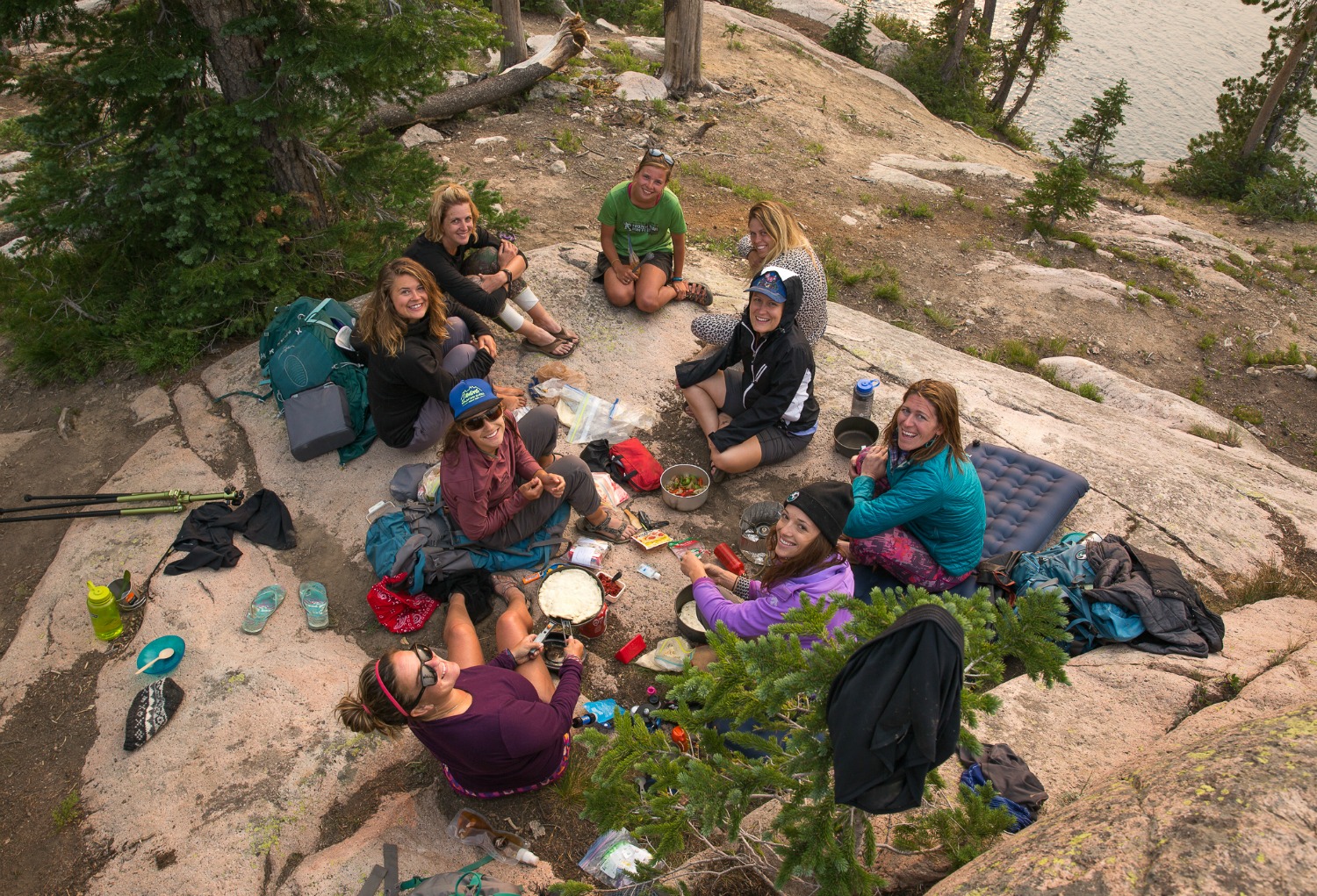 Each retreat is customized according to the specific excursion being attended. All participants will be in direct contact with the ambassador/guide a good time in advance, and will be given every bit of information before departure on their retreat.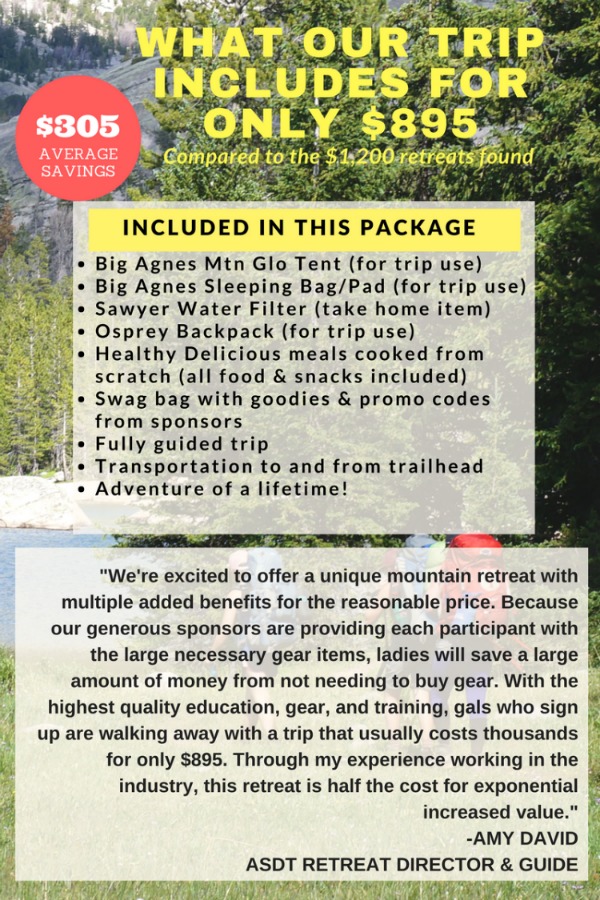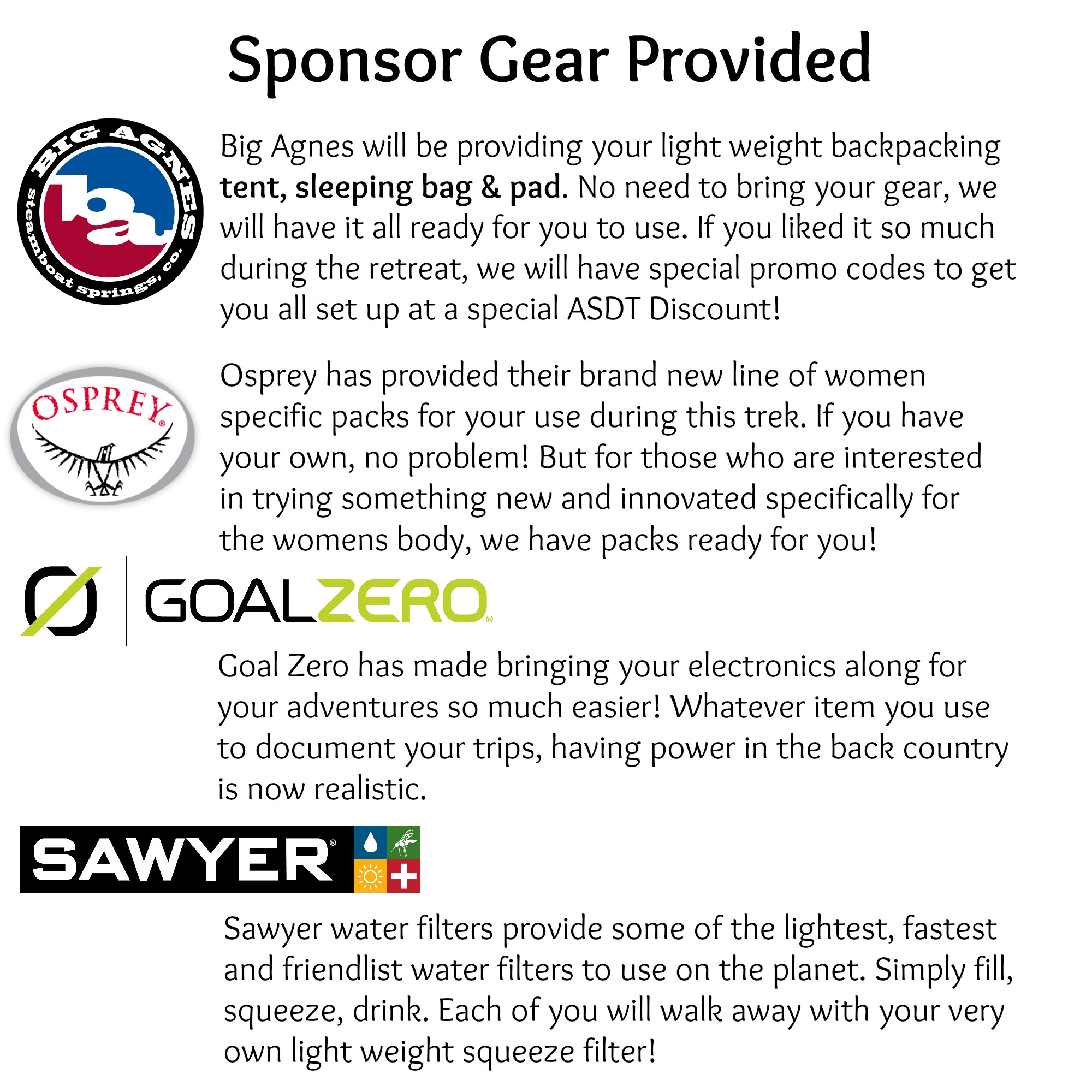 Refunds & Cancellations
Cancellations made before June 19th will receive a Full Refund.
Cancellations made June 19th-June 29th will receive Half Refund.
Cancellations made after June 29th or later will receive No Refund.
Weather and Illness is not accepted for a Refund. You may transfer tickets to a new participant, however, dietary restrictions might be limited in that short of time.
Please Contact Jenn if there is an emergency. Ticket holders will have direct contact information.