Description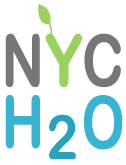 Saw Mill River 'Daylight' Tour
Sunday March 24 at 11 a.m.
Yonkers, NY

After nearly a century of being buried in a concrete flume, Yonkers has completed the unearthing or "daylighting" of the Saw Mill River whereby a parking lot adjacent to the Yonkers Metro North Station was recently transformed into a river-themed park.

This tour will explore the confluence of the Saw Mill River and the Hudson Rivers. What once served the agricultural needs of the Native Americans and early Dutch and English settlers, and later as the source of power for an industrial based economy is now leading the way for the City of Yonkers revitalization efforts.

The tour will last 2.5 hours.

Meeting location will be provided upon purchase of ticket.

Rain date is April 20. Tour is on in case of light rain. A storm will postpone.

Organizer of Sawmill River 'Daylighting' Tour
NYC H2O's mission is to inspire and educate New Yorkers of all ages to learn about, enjoy and protect their city's local water ecology. Through providing public and school programs at historic reservoirs, parklands, watersheds, bays, rivers, and wetlands, we encourage diverse citizens to advocate for responsible public policy. Our activities promote science-based knowledge of New York's local ecosystems and of what is needed for urban water resilience in a time when climate change impact continues to escalate.