SAW: Bridging Tech, Design, Art & Business w/ Charles Adler (Kickstarter, L...
Description
Charles Adler is a designer, technologist and social entrepreneur. He's a Kickstarter co-founder, where he led design, product and engineering teams. Since 2009, Kickstarter has seen over $2 billion from over 9.7 million people in support of over 100,000 successfully funded projects.
Lost Arts
, his latest endeavor, is directed to solve a similar dilemma – empower creatives with the tools, space and community enabling them to develop ideas into something bigger than themselves.
Join the Coleman Center is welcoming Charles on Thursday, March 30.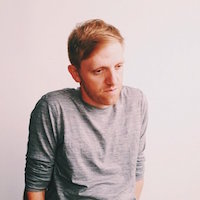 Charles previously founded the online arts journal Subsystence in 1996, and Source ID an interdisciplinary design studio in 2003.
He's proudly on the board of the Chicago Design Museum, Active Transportation Alliance, and a 2012 Juror of the National Design Awards. In 2013 he was named as one of Forbes Magazine's Top 12 Most Disruptive Figures in Business.
Date and Time
Location
DePaul University Coleman Entrepreneurship Center
1 East Jackson Boulevard
#7900
Chicago, IL 60604