Description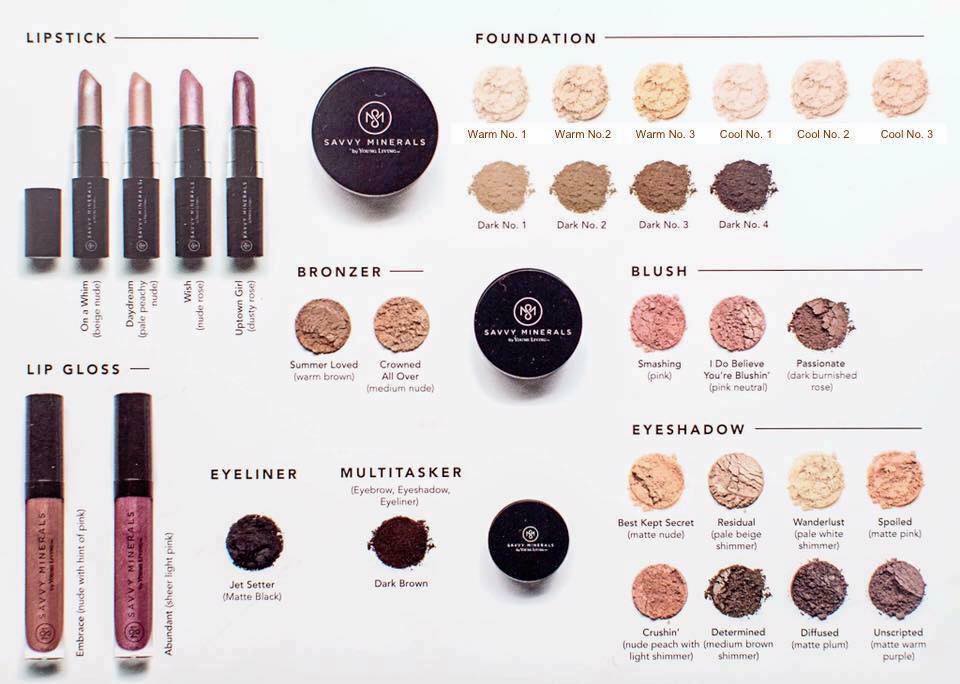 Truth ~ I used to buy my makeup at CVS and Target and other various places. For a while, I was all into a big brand name but realized it was full of junk, so I gave it up. I'd try and buy a better quality product or organic product, they still contained a lot of yuck and left me and my skin feeling the same, which was yuck. Which is why, I'm so excited that Young Living has acquired Melissa Poepping's Sweet Savvy Mineral Makeup company! Finally, an awesome solution for me and you and all of us women who want to look amazing and kick the junk to the curb too!

This is not just any mineral makeup, but makeup that doesn't compromise on quality, purity, or safety. It's vegan friendly, long-lasting, not tested on animals, and formulated WITHOUT talc, bismuth, paragons, phthalates, petrochemicals, synthetic fragrances, or gluten-containing ingredients!!!!
Young Living now offers blush, bronzer, makeup brushes, eyeliner, eyeshadow, foundation, lip gloss, lipstick, misting spray, a Multitasker (eyeliner, brow filler, and eyeshadow all-in-one!) and Veil setting powder! And, coming this month ~ Mascara!! Finally, makeup that works and looks beautiful… and is good for you, too! And, lasts you the whole day!

So now our skin care is complete, start to finish, all naturally!
I'm so excited to share these products in this hands on pampering workshop.
We will start with a little DIY take home treat, then move on to cleansing and moisturizing and end with color matching and sampling the Savy Mineral Makeup line! This will be a fun, hands on and interactive class. We'll enjoy a hydration station and an iced Ningxia Bar too! I can't wait to pamper you!