Savvy Business Women's Network: Connecting & Collaborating
Actions and Detail Panel
Savvy Business Women's Network: Connecting & Collaborating
Mon, August 8, 2016, 8:30 AM – 10:30 AM EDT
Description
The Savvy Business Women's Network!
Connecting & Collaborating
Join a team of dynamic, savvy women, including Linda Mims, Chloé Taylor Brown, Jae Nash and others at City Club of Buckhead on Monday, August 8th from 8:30 am to 10:30 am.
Take part in our monthly liberation and empowerment business breakfast symposium. We're providing a platform for women (the millennial to baby boomer) who genuinely want to be in business, those who are entrepreneurs, creative and inventive types, and small business owners to connect, build rapport and begin the process of making business deals with each other and with other enterprising women internationally.
We're currently using our resources and connections to bring enterprising women together in an amazing environment to build rapport, interact and secure deals, gigs and clients.
The photo below was taken on July 12th following our second Savvy Business Women's Network breakfast meeting.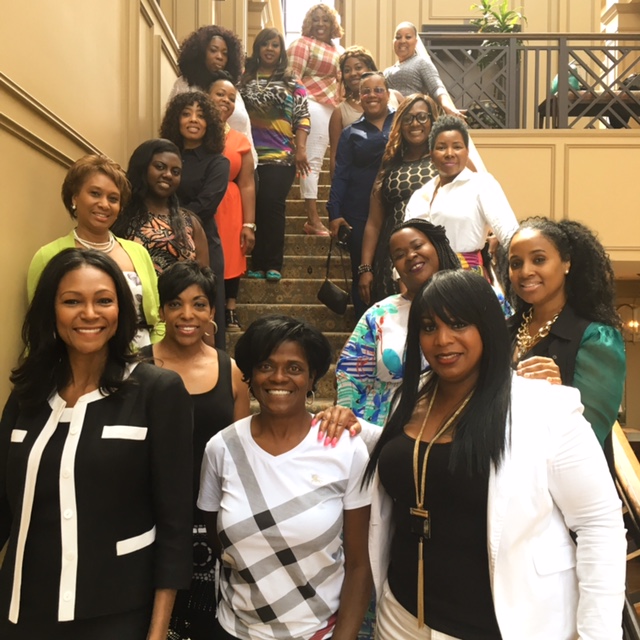 Our Mission is to:
Help female entrepreneurs and women business owners seek, develop and secure business leads and deals by…
Building ourselves up professionally

Connecting and creating business alliances

Securing new business leads

Positioning our current business(s) for greater expansion

Reaching higher through our connections with power players already on the move nationally and internationally.
We share information, support each other and help secure clients for each other and deals for our companies. Together we are discerning, clever, sharp women in the know.
Let's Connect!
Bring your smart phone and lots of business cards, and be ready to "toot your own horn" because we want to know all about you and how we can support you and your next big deal!
We'll see you there.