Admission is $15, Pay at the door *Credit card payments are an option, as well as cash
About this event
Saving the Snow Winter Fundraiser is an event hosted by a Destination Imagination Team. The purpose of the event is to raise money and awareness for climate related issues.
All proceeds will go to the Sierra Club, a non-profit organization that promotes conservation of the natural environment. (Find our more about the Sierra Club Here).
We will be having environmentally conscious speakers from local companies, to speak about this issue. This includes:
-Compost Crusader
-Franklin Energy
-Citizen's Climate Lobby
There will be auction items available.
Food and drink provided.
Contact us if you have any questions!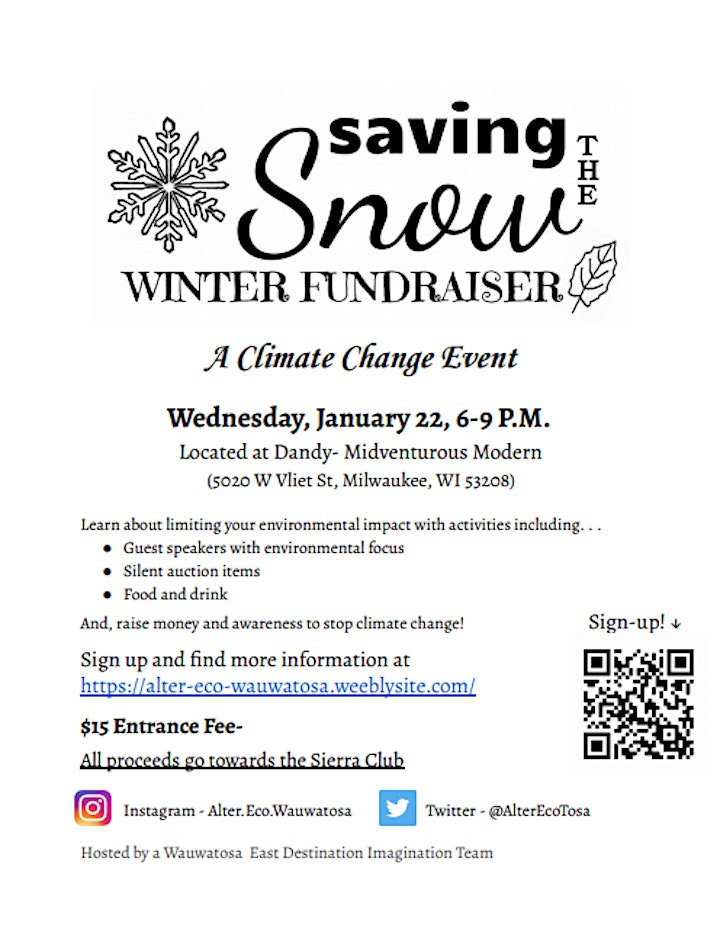 Organizer of Saving the Snow Winter Fundraiser