Saving our Sisters Virtual Conference (March 10-13, 2021)
About this Event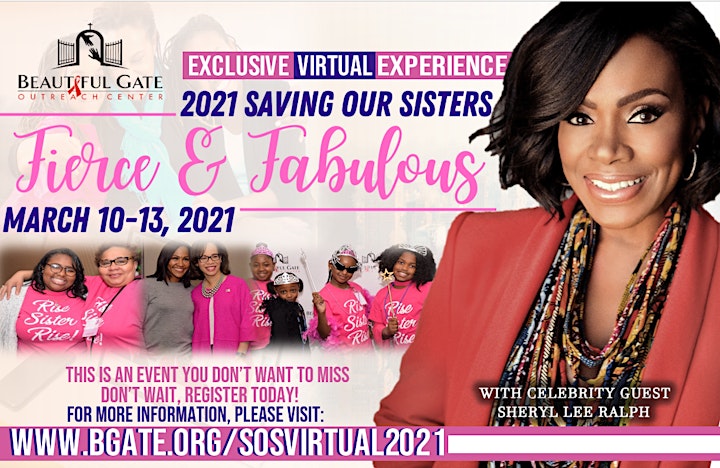 Last year, our lives were transformed due to COVID-19. The day of our Saving Our Sisters 15th Annual Conference, we were unable to meet in person. This year we are doing things a little differently.
For the first time ever, the annual "Saving Our Sisters" (SOS) conference will commence over a four day period ONLINE! This dynamic four-day conference acknowledges "National Women & Girls HIV/AIDS Awareness Day". This conference is best suited for adult women and girls ages eight and above.
This four-day conference will include age-appropriate workshops with discussions focused on positive self-image, self-worth, empowerment, healthy relationships, HIV prevention, and the importance of medical treatment for women and girls living with HIV/AIDS.
*Saturday (3/13/2021) - 4PM - 6PM - SOS Main Event
This is a "Special Event" (for women and girls ages 8 and older) featuring Celebrity Guest Speaker, Sheryl Lee Ralph. There is a $25.00/per device registration fee.
PLEASE READ THE FOLLOWING INFORMATION FOR SATURDAY: Please be reminded that one ticket is needed per device. For example, you will only need to purchase one ticket if you and other females within your household plan to view the conference using one device.
Due to the COVID-19 pandemic, the Beautiful Gate Outreach Center does not suggest that you view this conference with anyone outside of your immediate household.
If you plan to purchase tickets for other persons/devices, please provide separate email addresses for registration so that they may receive individual log-in credentials.
**DON'T DELAY...REGISTER TODAY*
REGISTRATION CLOSES ON MARCH 6TH AT 11:59 PM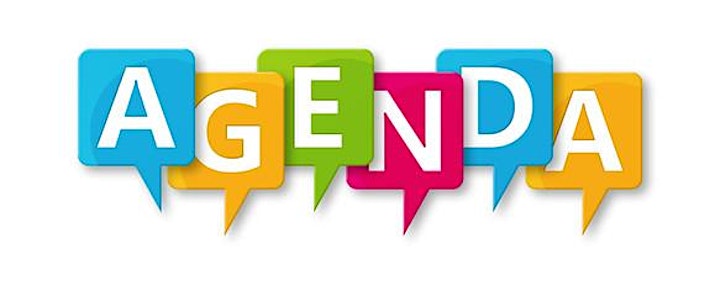 Additional Conference Information:
When: Wednesday, March 10th - Saturday, March 13th
Where: Virtually - Join in from your living room, office, kitchen, or on-the-go.
Time:
Wednesday (3/10/2021) - 6PM - 7PM - FREE Zoom Webinar
"Fabulous Princess Night" - a special night for princesses (girls ages 8-12) featuring Princess Tiana Sirmans and Princesses Zaria and Hailey Willard.
Thursday (3/11/2021) - 6PM - 7PM - FREE Zoom Webinar
"Fierce Princess Night" - a special night for teen princesses (ages 13-17) featuring Queen Taria Pritchett.
Friday (3/12/2021) - 7PM - 8PM - FREE Zoom Webinar
"Queen's Court" - a special night just for adult queens (18 years and older) featuring Queen Dr. Carol Henderson.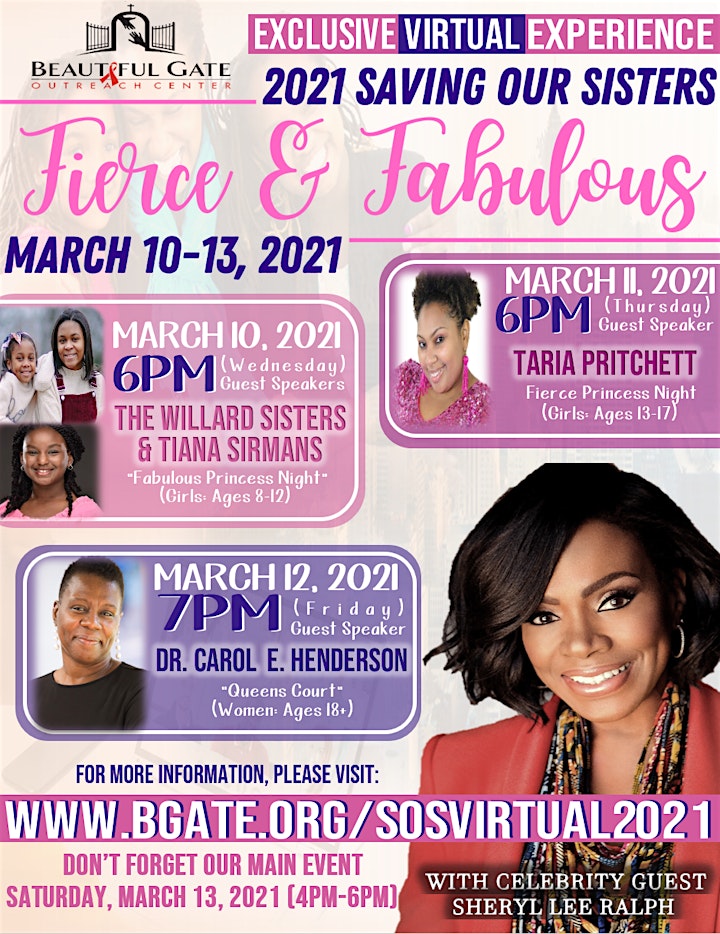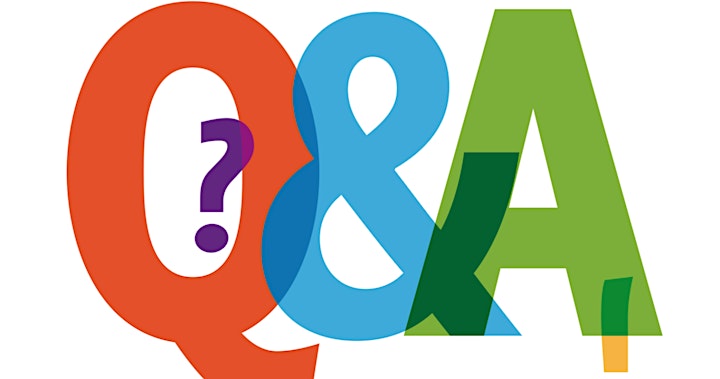 FAQs
Is there an age/gender requirement for this event?
Yes. This conference is for WOMEN and GIRLS only who are 8 years and older.
Can I register on-site or at the Beautiful Gate Outreach Center?
No. Registration must be completed through this Eventbrite webpage!
How can I contact the organizer with any questions?
Questions? Comments? Concerns? Please contact the Beautiful Gate Outreach Center at (302) 472-3002 or by email STait.bgate@gmail.com
________________________________________
Beautiful Gate Outreach Center (BGOC) reserves the right to use any photograph/video taken at any event sponsored by BGOC, without the express written permission of those included within the photograph/video. BGOC may use the photograph/video in publications or other media material produced, used or contracted by BGOC including but not limited to: brochures, invitations, books, newspapers, magazines, television, websites, etc. To ensure the privacy of individuals and children, images will not be identified using full names or personal identifying information without written approval from the photographed subject, parent or legal guardian. A person attending a BGOC event who does not wish to have their image recorded for distribution should make their wishes known to the photographer, and/or the event organizers, and/or contact BGOC at 602-604 N. Walnut Street, Wilmington, DE 19801, in writing of his/her intentions and include a photograph. BGOC will use the photo for identification purposes and will hold it in confidence. By participating in a BGOC event or by failing to notify BGOC in writing, your desire to not have your photograph used by BGOC, you are agreeing to release, defend, hold harmless and indemnify BGOC from any and all claims involving the use of your picture or likeness. Any person or organization not affiliated with BGOC may not use, copy, alter or modify BGOC photographs, graphics, videography or other, similar reproductions or recordings without the advance written permission of an authorized designee from BGOC.
Thank you for your cooperation!