Description
SPEAKERS
---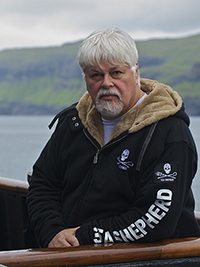 Paul Watson is a marine wildlife conservation and environmental activist from Toronto, Canada. He was one of the founding members and directors of Greenpeace. In 1977, Watson left Greenpeace and founded the Sea Shepherd Conservation Society. He has served as Master and Commander on seven different Sea Shepherd ships since 1978 and continues to lead Sea Shepherd campaigns. Alongside his crew he has starred in seven seasons of Animal Planet's television series Whale Wars.
Watson has received many awards and commendations over the years. In 1996, he was awarded an honorary citizenship to the French town of St. Jean Cap Ferrat. Prior to that, he was made an honorary citizen of the Florida Keys in 1989. Other awards include Toronto City TV's Environmentalist of the Year Award for 1990, the Genesis Award in 1998, and he was inducted into the U.S. Animal Rights Hall of Fame in 2002. He was also awarded the George H.W. Bush Daily Points of Light Award in 1999 for his volunteer efforts with conservation activism. He was chosen by Time Magazine as one of the environmental heroes of the 20th Century in the year 2000. In 2012, Captain Watson became only the second person after his childhood hero, Captain Jacques Cousteau, to be awarded France's Jules Verne Award, dedicated to environmentalists and adventurers.
---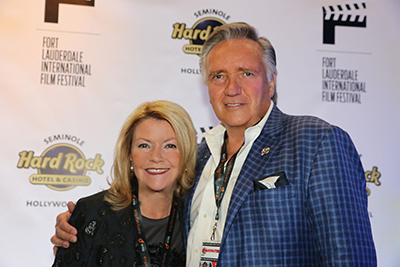 Brian and Sandy Stewart are the parents of Rob Stewart, the filmmaker behind Sharkwater and Revolution. Join them and Fins Attached at the Saving Our Sea from a Mile High event in Denver, January 27.
It will be one year since the passing of Rob Stewart and we are honored to announce that Rob's parents, Brian and Sandy Stewart will be with us in Denver at the Saving Our Sea from a Mile High event on January 27, 2018. It is not a time of mourning, but a time of celebration of what Rob meant, and continues to mean to the shark conservation world.

Co-founders of the Tribute Entertainment Media Group of companies, Brian and Sandy provide content, marketing and advertising to the entertainment and film world. Tribute's online sites include
www.showtimes.com, www.tribute.ca and a network of entertainment websites that feature the latest information on movies, news and trailers.
Their proudest achievements are their two kids; Alexandra, Executive Director of the Weston Brain Institute, a neuroscience research foundation; and Rob, conservationist, biologist, activist for sharks, the oceans, and our planet, and the filmmaker behind Sharkwater, and Revolution.
Rob's passing one year ago was a sad day for the family, friends, sharks and the world; he is truly missed.
His work continues on in partners such as Fins Attached, and their unparalleled conservation initiative, the Sharkwater boat.
Rob's follow up film, Sharkwater Extinction will release in 2018, followed by a Sharkwater 3D/VR experience.
Watch for updates on all Rob's projects on www.sharkwater.com
and www.therevolutionmovie.com – his work and mission continues!
---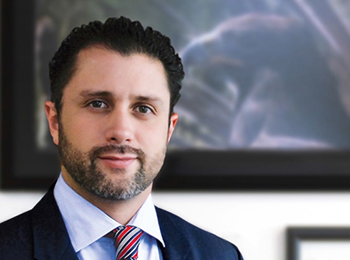 Alejandro Del Mazo Maza
Commissioner for Natural Protected Areas, Mexico
Mr. Alejandro Del Mazo has a Bachelor´s Degree on administration from Anahuac University, he counts with a Specialty Degree in Politics, Energy Management and Environment from Flacso University, as well as a Diploma in Administrative Finances from Harvard University.
He was a Federal Deputy during the 2010-2012, where he was President of the Climate Change Commission, President of the Public Function Commission; Vice President of the Metropolitan Development Commission and Vice President of the Commission for Federalism. During his time in the Climate Change Commission, he played an important role in the discussion and approval of the Climate Change General Law.
Furthermore, he took part on the transition team of the current president Enrique Peña Nieto in the environmental agenda, serving from 2013 to 2015 as Deputy Attorney of Natural Resources for Environment Protection. On April 2015, was designated as Commissioner for Natural Protected Areas, where he and his team have worked helping to preserve Mexican biodiversity, creating six new protected areas, four of which are marine, including Revillagigedo National Park the largest fully protected marine reserve in North America.