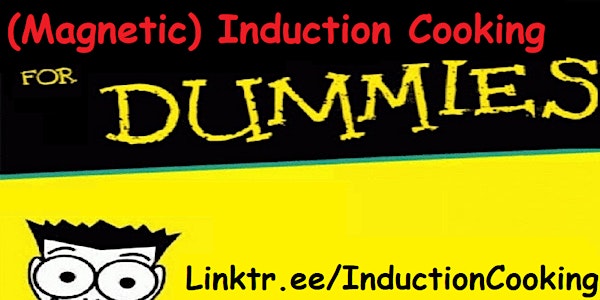 Saving Money, Energy, & Your Health in the Kitchen w/ Induction Technology
Intro. to the benefits of cooking w/ magnetic induction cooktops while learning how to get $840 in REBATE$ under the Inflation Reduction Act
About this event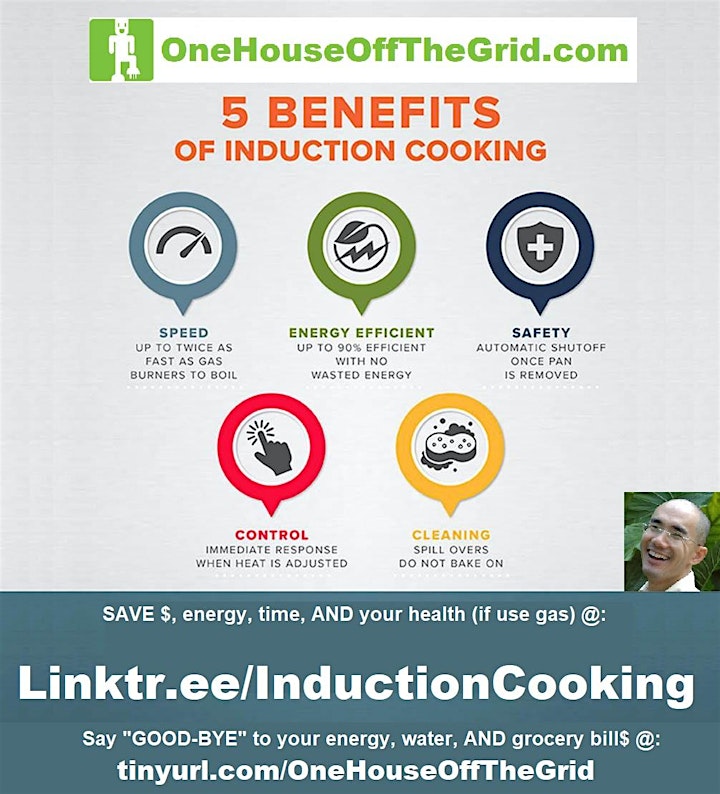 NOTE: Everyone who RSVP's with a valid e-mail address will get both of the following e-Guides (a $1,099 value) sent to them:
1. "10 $- and Energy-Saving Tips" (which will include a link to the longer, "88 Ways to Lower Your Gas, Electric, & Water Bills")
2. 1-page List of the Highest ROI/Quickest Payback Energy Conservation & Efficiency Products & Services
To learn how certain low- to moderate-income families can get up to $840 in rebates under President Biden's 8/16/22 signing of the Inflation Reduction Act into law while cooking in HALF the time compared to a standard electric coil stovetop or gas stovetop, view the images & videos below and look around the following sites (* = an affiliate link):
tinyurl.com/SingleInductionCooktop* (if link is broken, use: https://www.zavoramerica.com/partner/143/
!!! Be sure to save your (electronic) receipt to provide proof of purchase for your induction cooktop(s).
To learn how to say "GOOD-BYE" to all your energy, water, AND grocery bills, log into your Gmail before viewing the following document on Google Drive: tinyurl.com/OneHouseOffTheGrid
To schedule a FREE net zero energy or off-grid consultation with future Certified Passive House Consultant (CPHC) & owner of OneHouseOffTheGrid, Danny Tseng (see my resume at: tinyurl.com/DannyZensCleanEnergyCV), fill-out: tinyurl.com/OffGridConsultation
To view our "Solar, Wind, & Energy Rebates and Tax Credits with the Inflation Reduction Act" listing, visit: tinyurl.com/2022IRAonEventbritetinyurl.com/InflationReductionAct101
To share this listing, use: https://tinyurl.com/2023EventbriteInductionCooking