Saving Lives with Connected Devices- Diagnostics Going Digital & Remote

Wednesday, September 23, 2015 from 6:00 PM to 9:00 PM (PDT)
Event Details
What happens when disaster strikes and your Apple Watch, Fitbit or the iPhone are the only means of sending diagnostic information back to the doctor? How can a doctor utilize data from a Fitbit or Apple Watch? How can a connected glucose monitor report changes in conditions to a healthcare provider? How does an average person become a real-time contributor of monitoring their health by using connected devices? 
Join us on September 23rd from 6pm-9pm for an exciting panel event! 
Networking: 6pm-7pm
Panel Discussion: 7pm-8:30pm
Q & A: 8:30pm-9pm 
On the Panel: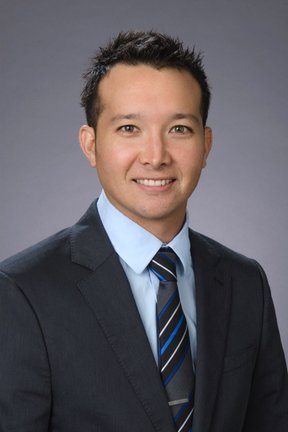 Timothy Mackey, Director of The Global Health Policy Institute and Assistant Profressor of Anesthesiology and Global Publich Health at Univeristy of California, San Diego School of Medicine. 
Timothy Ken Mackey is the Director of the Global Health Policy Institute (www.ghpolicy.org) and an Assistant Professor of Anesthesiology and Global Public Health at University of California, San Diego School of Medicine. He is also the Associate Director for the UC San Diego MAS Program in Health Policy & Law. He earned his BA in Political Science-International Relations from the UC San Diego, a Masters Degree from UC San Diego MAS Program in Health Policy & Law, and his PhD in the Joint Global Public Health program with UC San Diego and San Diego State University. He has also completed an Executive Course in Global Health Diplomacy at the Graduate Institute, Geneva.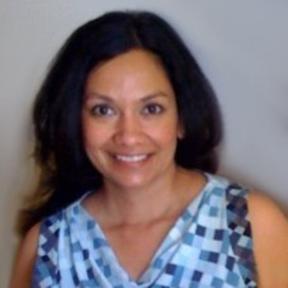 Padma Duvvuri, AVP of IoT at Global Logic 

Padma Duvvuri helps GlobalLogic's clients to crystalize and realize their vision for the Internet of Things. As IoT practice leader, Padma works with Fortune 500 companies as well as start-ups to jump-start their transformation to IoT-centric thinking.  Prior to GlobalLogic, Padma played senior business, sales and technical roles at HSBC Auto Finance, Inktomi Corporation, Sun Microsystems, and IBM.  Padma holds a BS with honors in Electrical Engineering and Computer Science from U.C. Berkeley, an MS in Computer Science from Johns Hopkins University, and an MBA from London Business School.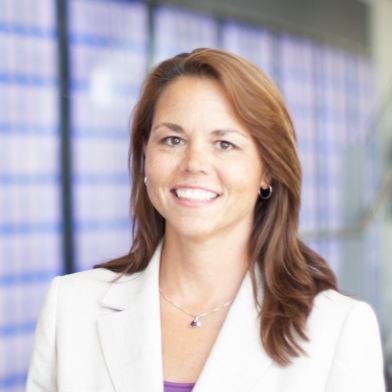 Vicki Smith, Corporate Venture Capital at Qualcomm Ventures
Vicki is a seasoned wireless health professional with expertise positioning Fortune 500 organizations for success; driving force behind global enterprise initiatives and new market penetration.

Vicki is an accomplished professional with a career marked by success within the wireless technology industry from connected vehicles to wireless health. She has leveraged her strengths to develop, implement, and manage strategic programs at an enterprise level. Vicki is well-versed in articulating objectives and driving high-performance teams to exceed programmatic and financial goals. She is a confident and seasoned spokesperson able to increase the organization's visibility and credibility with leading businesses across the globe.

Vicki earned her Bachelor of Science in Business Administration with an Emphasis in Information Systems from San Diego State University and completed her Masters in Science, Biomedical Engineering with an Emphasis in Wireless Health at Case Western Reserve University in May 2014.
Panel Moderated by Daniel Obodovski: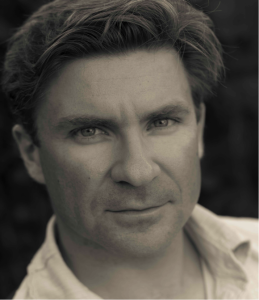 With nearly 20 years of experience in the wireless and high-tech sectors, Daniel Obodovski's passion is helping companies go to market with connected devices and machine-to-machine (M2M) technologies. He has worked with some of the top people in the industry to realize the vision of the Internet of Things. Most recently, Daniel was Director of Business Development at Qualcomm, where he led the commercial launch of multiple M2M products and businesses. Prior to that, Daniel was Director of Strategic Marketing and Business Development at Motorola Germany. In 2011 Daniel co-founded, and currently co-chairs, M2M SIG at CommNexus San Diego. Daniel holds an MBA degree from the University of South Carolina and Vienna University of Economics and Business Administration, as well as a Master's degree from the Moscow State Lomonosov University.
Thank you to our Sponsors: 

Molecular Diagnostics Consulting specializes in providing diagnostic R&D guidance to start-up biotechnology, medical device, and digital health companies developing products for commercialization. We guide companies through the process of designing & developing FDA, LDT, or RUO diagnostic products. Our services include: Diagnostic Assay Design & Development Plan, Project Management, Regulatory Compliance Guidance, Liasion for Assay & Platform integration, Clinical Specimen Sourcing, and New Laboratory Set-Up. 
Location sponsor:
With more than 140 attorneys in San Diego, Del Mar Heights, Silicon Valley (Menlo Park) and Austin, TX, Procopio, Cory, Hargreaves & Savitch LLP is one of the largest business law firms in California. We are a regional law firm with a global network that gives us the ability to serve clients' interests throughout the world. Since 1946, our success has been derived from our commitment to clients and our ability to maximize the value we provide to them. 
When & Where

Procopio, Cory, Hargreaves & Savitch LLP
12544 High Bluff Drive
#300
San Diego, CA 92130


Wednesday, September 23, 2015 from 6:00 PM to 9:00 PM (PDT)
Add to my calendar