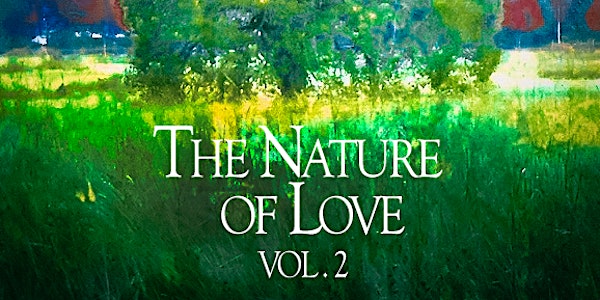 Saving His Music project: "The Nature of Love, Vol. 2" Album Release
Presented by Saving His Music
Performers
Naomi LaViolette, Steven Craig Goodwin, Nancy Rumbel
Location
The Old Church Concert Hall
1422 SW 11th Ave
Portland, OR 97201
United States
Doors at 1:30pm | Show at 2pm | All Ages | All Sales Are Final
About this event
PORTLAND, OR - The Saving His Music Project announces their second album entitled The Nature of Love, Vol. 2., with thirteen original songs by Steven Craig Goodwin.
Saving His Music is a collaborative project to preserve the compositions of Steven Goodwin, a pianist and composer living in Wilsonville, Oregon. Goodwin received a Bachelor degree in Music Composition in 1971, and has shared numerous compositions throughout his life personally with his family. After Goodwin was diagnosed with early onset Alzheimer's Disease, he became increasingly unable to perform his piano compositions, most of which are neither recorded nor written down. Naomi LaViolette, a personal friend of the Goodwin family and Portland-based musician, has met with the Goodwin family since 2015 to learn, recapture and record many of his compositions.
LaViolette has received both Bachelors and Masters degrees in classical piano performance, but she has also immersed herself as a writer and performer in jazz standards, folk songs, soul, pop and gospel styles. LaViolette has received great review and critical acclaim for her original music and performances in Portland, and she is often commissioned to record for piano and vocal composers. Learning Goodwin's music has required her ability to play by ear, interpret jazz harmonies, express passionate melodies, and perform the songs as if the composer himself were playing the piano. She describes their project as "rewarding and life-giving for everyone involved. Steven's music is stunningly beautiful and deserves to be preserved and publicly shared."
Goodwin family members describe the project as a "Total joy and a miraculous collaboration." Joni Goodwin, Steven's wife, writes, "Words alone do not begin to describe our gratitude for the project and for Naomi LaViolette". Steven writes about LaViolette, "She fills in the musical potholes."
The record includes performances by Grammy-award winning musician Nancy Rumbel, members of the Oregon Symphony, and members of the Oregon Repertory Singers. The Saving His Music project has already received prominent coverage in national and local news, including CBS Sunday Morning, The Week, The Oregonian, and The Saturday Evening Post. Their first record, entitled The Nature Of Love, spent three weeks on the Billboard New Age chart in January 2018.
The official release concert for The Nature of Love, Vol. 2 is set for April 14, 2019 at The Old Church Concert Hall in Portland, OR, including performers Naomi LaViolette, Steven Craig Goodwin, Nancy Rumbel, Erin Ratzlaff, Dwight Van Vleet, and members of the Oregon Repertory Singers.