Saving Democracy: National & Statewide Perspectives from Left & Right
Sales Have Ended
Registrations are closed
Saving Democracy is at capacity, but we've started a waiting list! We do expect some cancellations, and will let you know as soon as space becomes available for you.
Sales Have Ended
Registrations are closed
Saving Democracy is at capacity, but we've started a waiting list! We do expect some cancellations, and will let you know as soon as space becomes available for you.
Description
A year ago, our event "Is There Hope for Democracy?" filled the Irvine Auditorium in Monterey. Now, with divisions in our country deepening, the discussion is ever more urgent. "Saving Democracy" will bring together leading Democrats and Republicans to talk — with each other and with you — about where we go from here.


The event will be recorded for TV and for the Dastardly Cleverness in the Service of Good podcast. Admission is free, but please RSVP to reserve your spot.
Congressman Sam Farr served California's Central Coast in the United States House of Representatives from 1993-2016. He was a leader in environmental and agricultural policy and played a leadership role in the creation of California State University, Monterey Bay. He served on committees that addressed veterans affairs, agriculture, appropriations, rural development and more. He previously served in the California State Assembly.
Debbie Mesloh was President Obama's Deputy Assistant U.S. Trade Representative for Public Affairs. She was the transition co-chair for Senator Kamala Harris, and held senior communications positions in the 2008 and 2012 Obama for America campaigns. Debbie is the President of the San Francisco Commission on the Status of Women, Co-Chair of the 2018 Bay Area Women's Summit, a founding member of the Emerge America program for women candidates, and the former President of the San Francisco Women's Political Committee. (Debbie is kindly joining the panel after former Obama White House adviser Adrienne Harris was called away by other commitments.)

Dan Schnur is a professor at the University of Southern California's Annenberg School of Communications and the University of California – Berkeley's Institute of Governmental Studies. He worked on four presidential and three gubernatorial campaigns as one of California's leading Republican political strategists and is now a No Party Preference voter. He's written for major newspapers and been a commentator for CNN, MSNBC, Fox News, and National Public Radio.
Kristin Olsen, the former California Assembly Republican Leader and Vice Chair of the California Republican Party, was elected to the Stanislaus County Board of Supervisors in June 2016. She began her term in January 2017, after representing Stanislaus and San Joaquin Counties in the Assembly since 2010. Also in 2016, she founded consulting firm Red Suit, LLC, where she helps others effectively work within the government sphere and political landscape.
Zach Friend is a public policy and communications expert who has worked for Barack Obama and John Kerry's presidential campaigns, the White House Council of Economic Advisers, U.S. Senate, U.S. House of Representatives and the Democratic National Committee (DNC). He currently serves on the Board of Supervisors in Santa Cruz County, California. Zach is also a media commentator, and the author of the book "On Message."
Spencer Critchley is an award-winning writer, producer, and communications consultant with experience in broadcasting, film, digital media, public relations, advertising, and music. He's the Managing Partner of Boots Road Group. Spencer has done work for both of Barack Obama's presidential campaigns, Congressman Farr, the Canadian Broadcasting Corp, NPR, the Emmy-winning film "Blink," the U.S. Dept. of Labor, and many others.
Members of the audience will be invited to contribute their questions.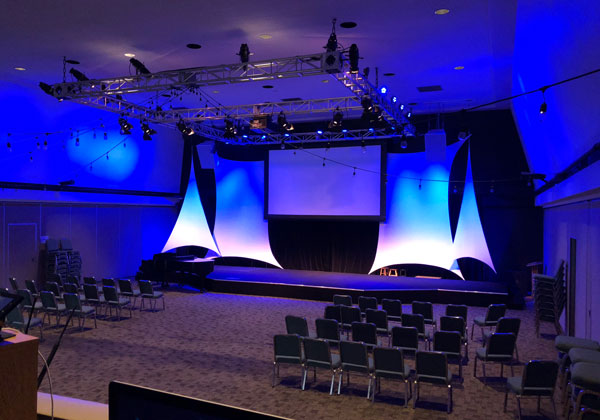 Monschke Hall