Saville International HR Certification Workshop (Competency Based Assessment) - Aug 2017

Tuesday, August 15, 2017 from 8:30 AM to 5:00 PM (Philippine Standard Time Philippines Time)
Event Details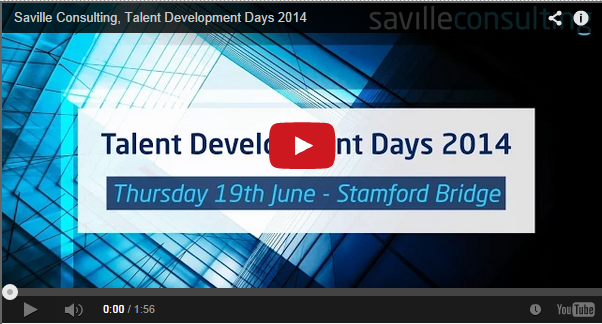 Saville Consulting (a Towers Watson company). Towers Watson is a New-York Stock Exchange listed company - NASDAQ: TW specializing in benefits, talent and risk solutions.
The Saville Consulting 1-Day Wave Transfer Course gives HR professionals an overview of the next-generation in talent assessment. In addition, they receive an international certification to utilize the Saville Consulting Wave tools in over 80 countries around the world.

Saville Consulting (www.savilleconsulting.com) was founded in 2004 by Professor Peter Saville operating in over 80 countries. Professor Saville is credited by the British Psychological Society with an Honorary Fellowship for setting the global gold standard in talent assessment joining a select group of eminent psychologists including Sigmund Freud and Carl Jung. The British Psychological Society (www.psychtesting.org.uk) gave the Saville Wave a quality rating of (27 / 30 stars) other popular assessments were also given ratings such as the Myers-Briggs Type Inventory (21 / 30 stars), 16PF5 (21 / 30 stars), GPI-A (17 / 30 stars).

August 15, 2017
Hopkins International Partners Training Room
Unit 2504 25th floor Philippine AXA Life Center, Sen. Gil Puyat Ave., Makati City

REGISTER NOW
Call us at 895-9944 / 0922-8863420 / 0922-8863421
Email us at inquiries@hopkins.ph / info@mvconsulting.com.ph

EARLY BIRD FEE - PHP 1,495.00
Banco de Oro (BDO) Branch
Account name: Hopkins International Partners, Inc.
Account number: 35300-64879

Bank of the Philippine Islands (BPI) Branch
Account name: Hopkins International Partners, Inc.
Account number: 18631-84025
Workshop Objectives

At the end of the course, participants would be able to:
Be certified with the Saville Wave International Accreditation which is used in over 80 countries worldwide

Gain access to the latest Competency Framework for Behavioral Competencies and Leadership Competencies

Apply the best practice of aligning competency based interviews to competency based assessments

Understand the key differences of several talent assessments including the 16PF5, Myers-Briggs Type Indicator, OPQ32i and others

Create Job Profiles based on an international Competency based Framework

Learn about key psychometric concepts: Validity & Reliability
Workshop Outline
Module 1 - Introduction to Competency Based Assessment
Discussing the Iceberg Competency Model, Five Factor Model and several leading talent assessments (16PF, Myers-Briggs, OPQ32i, Saville Wave).


Module 2 - Introduction to Saville Wave
Introduction to the latest Competency Based Framework with over 108 Behavioral Facets which will be given to the participant upon course completion.

Module 3 - Identifying Job Success
Profiling a job for the key competencies that will allow them to do the job (Threshold Competencies) and outperform during the job (Differentiating Competencies).

Module 4 - Reliability & Validity
Overview on the key psychometric concepts of Validity & Reliability. The effectiveness of any HR recruitment process can be characterized by 'predictive validity'


Module 5 - Application of Competency Based assessment to multiple models
Using an aligned Competency Based Interview + Competency Based Assessment
Overview on latest Leadership Competency model
Building balanced teams that win
Developing and coaching competencies
Registration and Rates

Learning Investment  for this 1-day International Certification Workshop


Super Saver Rate:
PHP 2,495 per seat 


Early Bird Rate:
PHP 1,495 per seat (On or before Aug 10, 2017)

Banco de Oro (BDO) Branch
Account name: Hopkins International Partners, Inc.
Account number: 35300-64879

Bank of the Philippine Islands (BPI) Branch
Account name: Hopkins International Partners, Inc.
Account number: 18631-84025
When & Where

Hopkins International Partners
Unit 2504, Philippine AXA Life Centre
1286 Sen. Gil Puyat Avenue
Makati, NCR
Philippines

Tuesday, August 15, 2017 from 8:30 AM to 5:00 PM (Philippine Standard Time Philippines Time)
Add to my calendar
Organizer
Hopkins International Partners is an internationally awarded firm for world-class assessment solutions. We are a member firm of the ETS Preferred Network (75 countries) and the Saville Consulting Partner Network (80 countries). Since 2003, we have delivered over 100,000 high-stakes assessments and manage 5 testing locations nationwide.
Our partner: ETS
The Educational Testing Service (ETS) is the world leader in educational measurement worldwide delivering 50 million assessments in over 185 countries yearly. The ETS develops and administers popular tests such as the SAT®, GRE®, Praxis, TOEFL®, and TOEIC® tests.
Our partner: Saville Consulting
Saville Consulting is an international psychometric assessment business founded in 2004 by Professor Peter Saville (previously the founder of SHL Group plc). Saville Consulting works internationally with companies including BP, Jaguar Land Rover, Siemens and Vodafone. Saville Consulting operates in over 80 countries developing rigorous and work relevant online measuring tools.