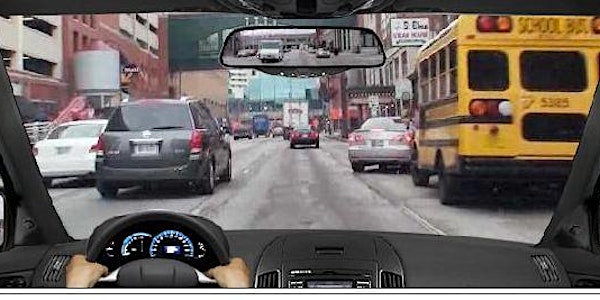 Save Your Teen Driver - What's YOUR Driving Score?
Location
Northern Valley Regional High School at Demarest
(at the Library Media Center)
150 Knickerbocker Rd
Demarest, NJ 07627
Description
Car crashes are the #1 killer of 15 – 20 year olds in America. More than guns, alcohol and drugs COMBINED! Every day, 7- 8 teenagers leave home - and never return. 800 More are injured.

In 2014, over 33,000 teenage drivers were involved in car crashes in New Jersey.
The good news is that 9 out of 10 of these are preventable.
To assist in reducing this number, the Northern Valley Education Association (NVEA) and the New Jersey Education Association (NJEA) have partnered with the non-profit, Parents' Coalition to Stop Teen Driving Deaths Now! to offer a FREE Save Your Teen Driver workshop to parents and students. This is NOT just "another teen driving lecture" - it's an actual professional training session.
Parents and Teens will take an interactive, online evaluation that "tests drivers like they have never been tested before - in the 6 Key Areas of Driving." From this fun and effective 20 minute evaluation, the driver learns their Driving Score as well as their Risk Level of causing a crash.
This test will completely change the way you think about driving!
Parents and their Young Drivers (or Future Drivers) are enthusiastically invited! Students must bring their school-issued Mac notebooks and Parents must bring their own laptop or tablet. Participants will be able to take the test, receive their scores, and meet with a certified Defensive Driving expert afterward for a Q & A session – all in 1 Hour!
We have scheduled 2 - 1 hour sessions for your convenience. Choose the time that fits your schedule - either the early session (6:00 - 7:00) or the later session (7:00 - 8:00.)

Light Refreshments will be served
------------------------------------------------------------------------------------------------------------------------------------------------------
Frequently Asked Questions:
Q. Is there an age limit to enter the event?

A. The event is typically for Parents and their High School aged children, but 6, 7 and 8th grade kids are welcome to get their Driving Score
Q. What can/can't I bring to the event?
A. Each attendee must bring either their school-issued MAC, or their own Laptop or Tablet. IMPORTANT: you CANNOT take the Driving Score Test on your phone

Q. Where can I contact the organizer with any questions?
A. If you have questions, contact :
Lisa Veit - President of the Northern Valley EA. email: veit@nvnet.org ph: 201-784-1600 ext 23736
Bob Ragazzo - Executive Director, Parents' Coalition to Stop Teen Driving Deaths, Now! email:
info@stopteendrivingdeaths.org ph: 908-464-6867

Q. Do I have to bring my printed ticket to the event?
A. No - your online registration secures your seat at the event
For accuracy purposes, you should register each attendee separately for 1 ticket, but please do not provide the email of any minor (adult emails only, please)
Q. Can I update my registration information?
Yes, you can edit or cancel your registration up to 24 hours before the event
Q. Is my registration/ticket transferrable?
A. Yes
Q. The name on the registration/ticket doesn't match the attendee. Is that okay?
A. The names do not have to match